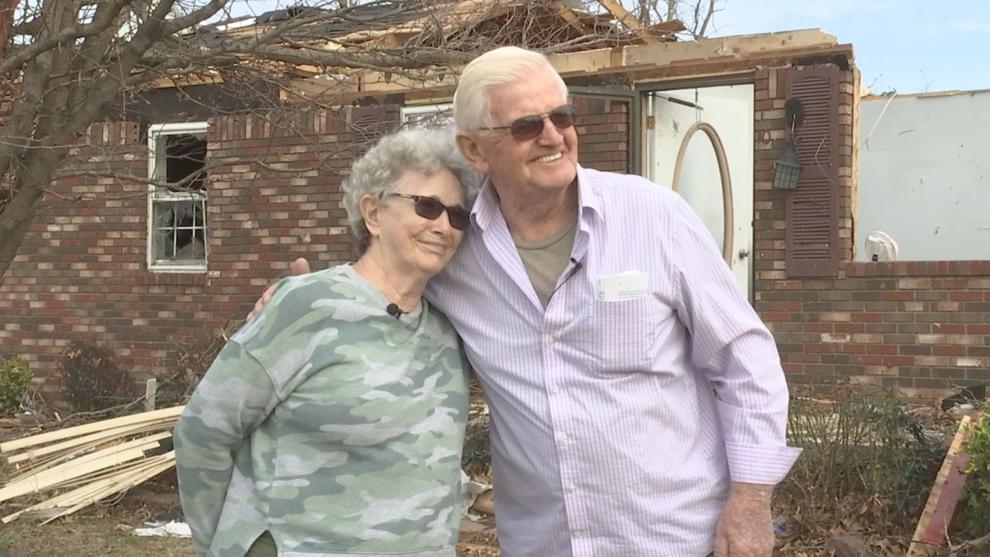 SAMBURG, TN — The spirit of hope is alive and well in northwest Tennessee, despite severe damage in places like Dresden, Kenton, and Reelfoot Lake.
"We lived here in this house for 42 years," Robert Griffin said. "Moved in on Thanksgiving Day, 1978."
Now, the Griffins are forced to leave. Their home partially stands, but is not safe. They've lost just about everything. They have not, however, lost their sense of humor.
"Somebody said the other day, 'You lost everything and you're still laughing?' I said 'What's the need of crying?'" Robert said.
He's a guy who loves to make jokes, and the tornado isn't stopping that. Still, it's hard to see what's happened to their home and workshop.
He and his wife, Joan, have been married 55 years. 
"You can replace all this stuff. It's replaceable," he said.
But they can't replace each other.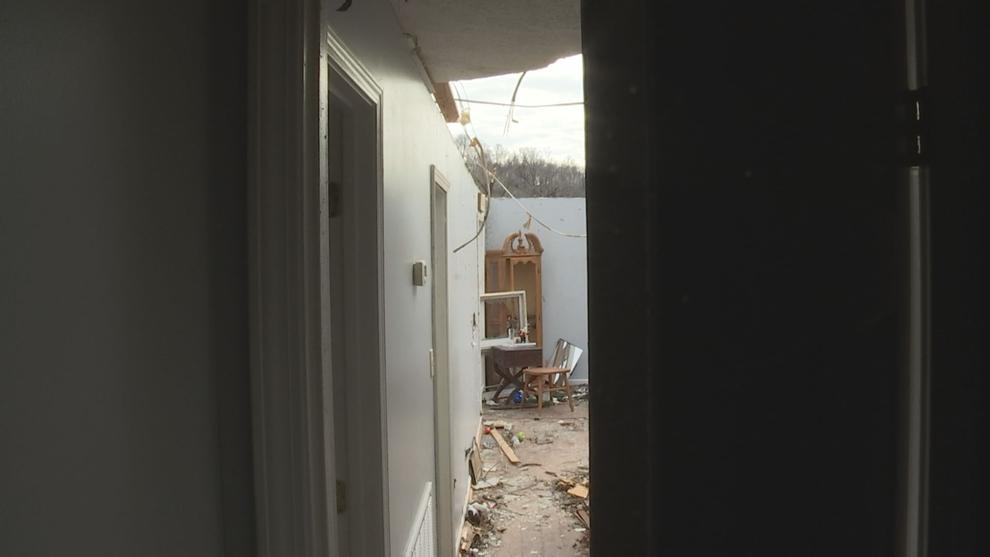 On Friday night, they hunkered down in a closet and prayed.
"I was over there. He was sitting up here. We had our steel pots on our heads," Joan explained, pointing into their bathroom closet.
They're grateful they made it through the storm. 
"We thank God," said Robert.
It's the little things in their house that surprise you. Trash, yes. Leaves and debris, sure. But also a cross still hanging on the wall. The laundry room is gone, but the sheets remain, folded, sitting on top of the dryer.
And finally, a sign of God's presence, literally. A sign hanging just below where the ceiling used to be reads: "Be still and know".
"What does it mean to you now?" I asked the Griffins.
"We're not upset or nothing," Robert said.
"Just know that God's in control," Joan finished.
"Plain and simply, we are blessed," Robert told me.
"Yes, we are," said Joan.
Blessed, alive, and ready to rebuild.