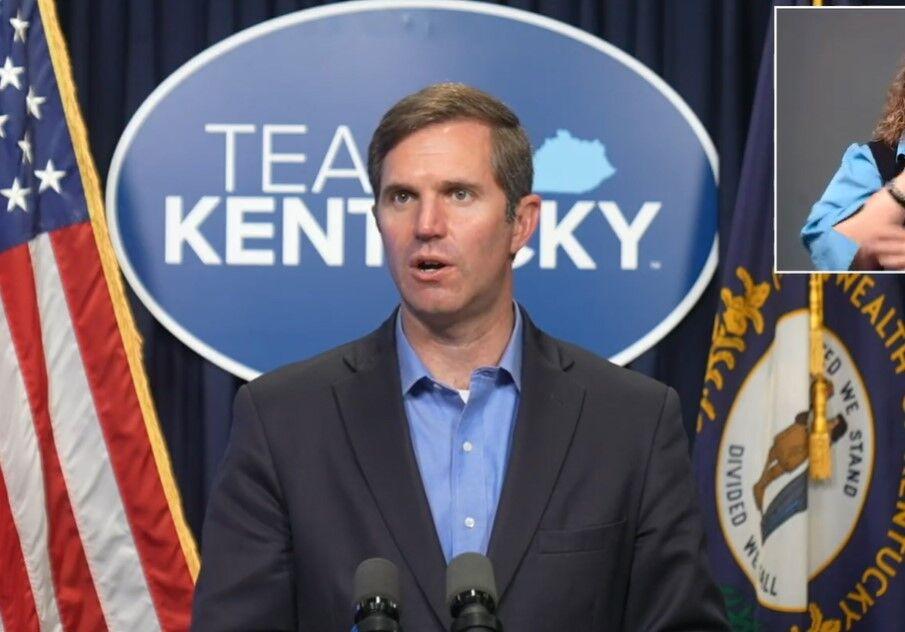 FRANKFORT, KY — Gov. Andy Beshear on Thursday announced a fourth round of funding for tornado recovery from the West Kentucky State Aid Funding for Emergencies fund. 
Beshear said in this round $586,000 will be distributed among three west Kentucky counties to help with recovery costs stemming from the Dec. 10-11 tornado outbreak. 
That includes:
$500,000 to the Caldwell County Fiscal Court.
$36,000 to the Lyon County Fiscal Court.
$50,000 to Marshall County Fiscal Court.
"We will continue to support our Western Kentucky families and communities until we rebuild every home and every life following the December 2021 tornadoes," Beshear said. "The funds awarded this week will help cover expenses and services that are not eligible for FEMA aid, and they will help relieve some of the financial strain these communities continue to face during this time of recovery."
Caldwell County Judge/Executive Larry Curling said his county is grateful for the support. 
"The money awarded today to Caldwell County will be used to offset some of the cost of debris removal that is ineligible for FEMA assistance. We realize had it not been a total Team Kentucky effort between Gov. Beshear and all our General Assembly members, this assistance would not have been possible."
Last week, Beshear announced the third round of SAFE funding. That round included more than $3 million distributed among 12 cities, counties and other entities. 
That round included: 
More than $1.3 million for the Graves County Fiscal Court.

$663,004 for Muhlenberg County.

$340,210 for the Western Kentucky Electrical Co-op.

$300,000 for the Caldwell County Fiscal Court.

$154,840 for the Lyon County Fiscal Court.

$142,786 for the Fulton County Fiscal Court.

$70,096 for the City of Princeton.

$23,297 for the City of Benton.

$5,980 for the Christian County Fiscal Court.

$4,004 for the Ohio County Fiscal Court.

$12,212 for the Hopkins County Health Department.

$5,940 for the

 the Bowling Green Independent School District.
The second round of SAFE funding, announced May 5, included $6.1 million distributed among seven cities, counties and utilities. 
MORE DETAILS: Beshear announces $6.1 million in additional west Kentucky tornado recovery funding
The first round, announced April 28, included $8.5 million for Hopkins County. 
MORE DETAILS: Beshear announces new round of aid for tornado recovery, starting with Hopkins County