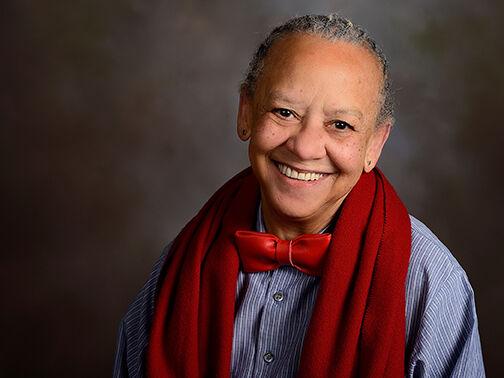 CAPE GIRARDEAU, MO — World-renowned poet and and best selling author Nikki Giovanni will give the keynote presentation for Southeast Missouri State University's annual Martin Luther King Jr. Celebration on Feb. 10. 
This year's event will be held virtually because of the COVID-19 pandemic. This year's theme is "Speaking to the Moment: Reconciling the Dream."
Born in Knoxville, Tennessee, and raised in Cincinnati, Ohio, Giovanni has written more than two dozen books, including volumes of poetry, three collections of essays and 11 illustrated children's books. Her children's books include the award-winning Rosa Parks biography "Rosa." Giovanni's autobiography, "Gemini." was a finalist for the 1973 National Book Award, and her album "The Nikki Giovanni Poetry Collection," was a Grammy finalist for Best Spoken Word Album in 2004. 
Giovanni is a University Distinguished Professor at Virginia Tech, where she has taught since 1987. She is also a commentator and activist. 
"Nikki Giovanni has been a strong influence in movements for social justice around the world for over 30 years," Southeast Missouri State University MLK Planning Committee co-chair Dr. Shonta Smith said in a news release. "Nikki remains as determined and committed as ever to fight for civil rights and equality."
The virtual event will be hosted by Southeast students Raven Cole and Anthony Shepard and will include musical performances by Dr. Joseph Jefferson, the Southeast Jazz Collective, Southeast student Peighton Robinson and Virginia-based singer-songwriter and educator Dr. Jonathan Bibbs.
To register for the 2021 MLK Celebration, visit semo.edu/mlk. The university says registration is free. The event will begin at 5 p.m. on Wednesday, Feb. 10.
Click here for more information about free Black History Month events the university is offering. 
For more information about Nikki Giovanni's works and awards, visit https://nikki-giovanni.com.