PADUCAH — A new national study shows that while the rate of concussions in high school football games has gone up, the rate of concussions during practice has gone down. To help continue improving safety, student athletes at Paducah Public Schools have been using a device that provides an extra layer of protection.
The study, published this week in the journal Pediatrics, looked at 9,542 concussion reports spanning 20 high school sports between the 2013-2014 and the 2017-2018 school years. The study says the sports with the highest concussion rates were:
1) Football (10.4 concussions per 10,000 athlete exposures).
2) Girls' soccer (8.19 per 10,000 athlete exposures)
3) Boys' ice hockey (7.69 per 10,000 athlete exposures).
The study also says during that time frame, concussion rates during football games increased from 33.19 to 39.07 per 10,000 athlete exposures. But the the concussion rates during practices decreased from 5.47 to 4.44 per 10,000 athlete exposures.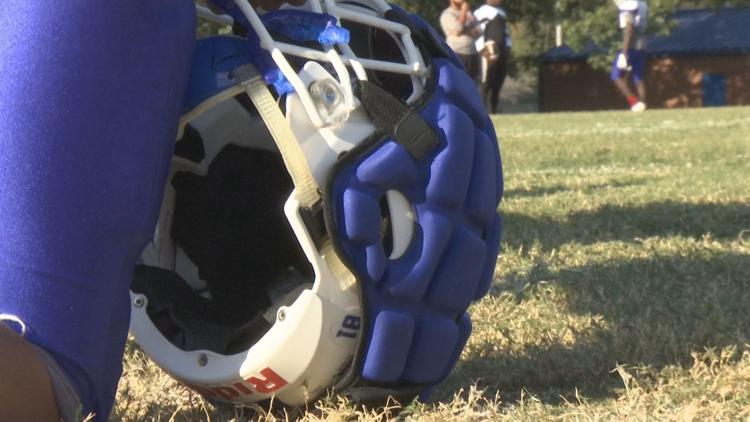 Safety during practice is a top priority for the Paducah Tilghman High School Blue Tornadoes. Head Coach Jonathan Smith said his players have been using Guardian Caps during practices since around the first week of August.
A Guardian Cap is a layer of padding that covers the outside of the football helmet. According to the company's website, the soft shell cover can reduce impact by up to 33%.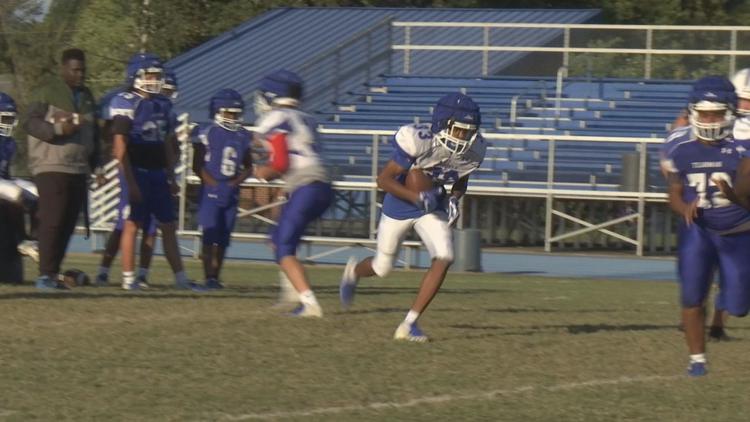 "We have not had any head injuries this year in practice, which is a major difference from what we had last year," said Smith.
The caps were donated by Mercy Health Lourdes Hospital in July.
Quarterback Camdon Marshall said he certainly feels safer while wearing the Guardian Caps.
"My teammates, they feel they can hit me. But it doesn't really hurt as much now because I have one on as well," said Marshall. "It will keep you healthy for the game. You don't have as many head concussions so you don't have to sit out for the game."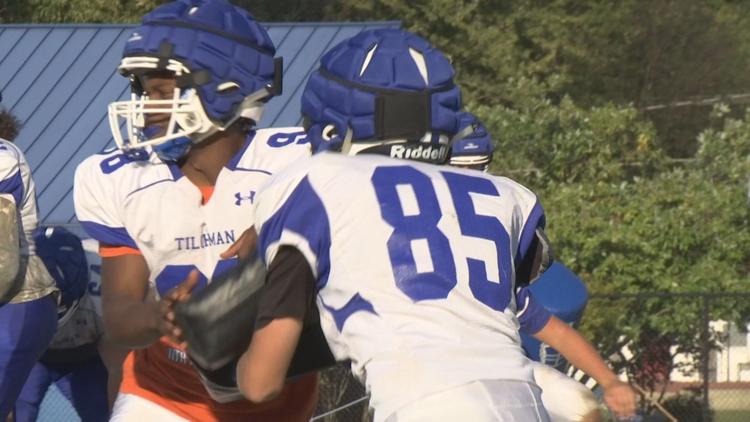 Smith said contact is an important part of practice.
"The only way to adequately prepare your players for the contact that they're going to see on Friday night in a course of a four-quarter, full-contact event is you have to do some things throughout the course of the week in practice so that you're doing live simulation contact drills," said Smith.
But safety has always been a top priority, even before the Guardian Caps.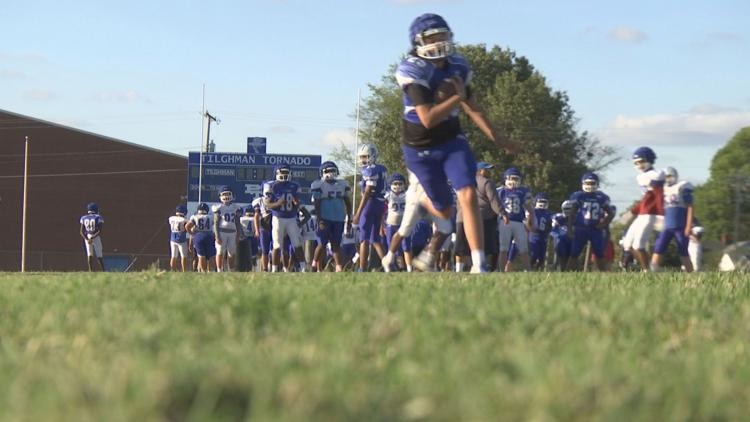 "We as coaches try to do a really good job of teaching the fundamental ways to hit so that you protect the head, whether that's on the offense side of the ball or the defensive side of the ball when you're tackling," said Smith.
U.S. Sen. Dick Durbin of Illinois introduced a bill this week that would prevent student athletes suspected of having a concussion from returning to play on the same day. Only after getting cleared by a health care professional would they return to action.