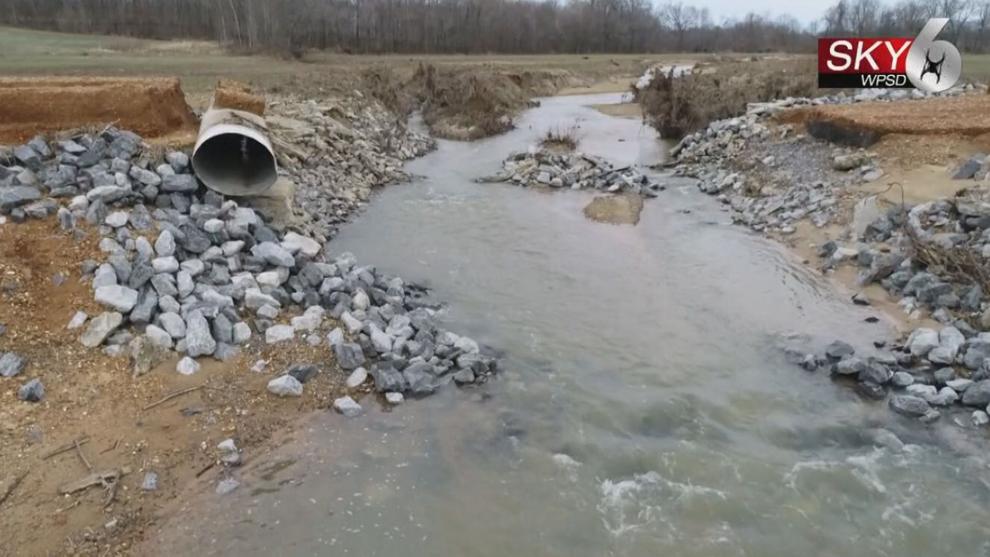 CALLOWAY COUNTY, KY — Damage to roads and other areas in Kentucky from flooding a couple weeks ago will cost a lot of money to repair. That includes in the Local 6 area, especially in Murray and Calloway County.
Tuesday, county leaders talked next steps and just how much money might be needed.
Floodwaters may have receded in Murray, but the damage will be there for a while. Calloway County Judge Executive Kenny Imes believes the root cause of  the flooding must be addressed.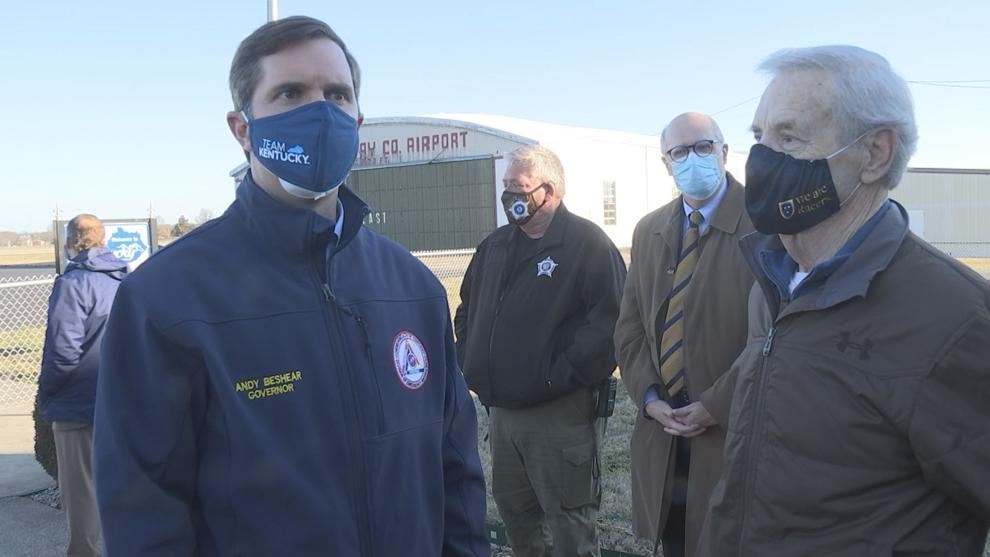 "Every time somebody builds a house, a building, a business, blacktops, a driveway, you know that takes the ability of the earth to absorb some water temporarily out," Imes said. "And consequently you have all of it running off at one time."
County leaders are now taking inventory of all the damage caused by flooding two weeks ago. There are 86 roads that need repairs. The estimated cost is $3 million to $5 million.
"We're resilient people," Imes said. "We'll get through it. If we get things back to the way they were, at least it will be better than things the way they are now."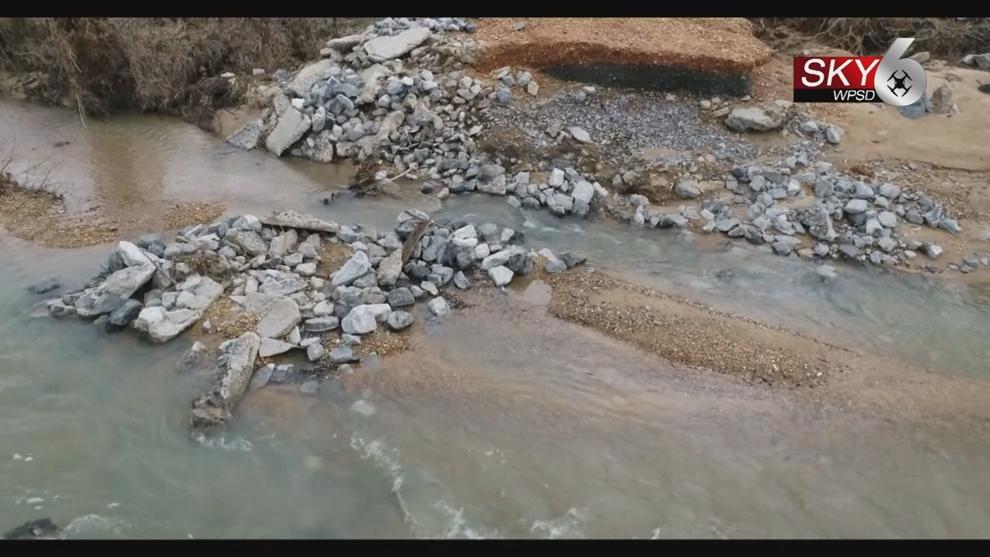 The county is applying for Federal Emergency Management Agency funding. To receive it, the damage costs must meet a threshold. Local leaders are asking community members to send pictures of the damage they've experienced. Imes wants this situation to bring people together.
"Somebody that's trying to do their best to support them and their family, to encourage them to uplift them, to tell them what's going on, to get them through this crisis period and then encourage them to be a part of the greater," Imes said. 
No matter how bad the flooding may get, Imes said there's hope to recover.
Imes said the county is not waiting on FEMA funding alone to start repairs. They're meeting with financial advisors on how they can front the money.
You can send your pictures and damage information to info@callowaycountyky.gov