MCCRACKEN COUNTY, KY— Candidates in the Local 6 area are looking for your vote to get a seat in the Kentucky House of Representatives.
Local 6 spoke with the Republican and Democratic candidates representing McCracken County in District 3, to find out what they're hoping to bring to the table.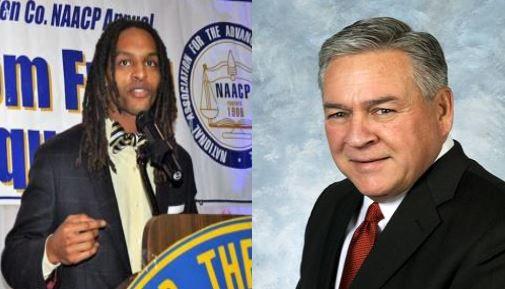 Republican Randy Bridges is the incumbent. He's a native from Paducah and a local realtor.
Democrat Corbin Snardon is the Vice Principal of Paducah Middle School. He's been with Paducah Public Schools since 2011.
Both candidates are wanting to see McCracken County grow. 
Bridges says his experience sets him apart as a candidate. His focus is on improving infrastructure. Bridges says he'll be working on getting funding for a new terminal at Barkley Regional Airport and economic development.
"I'm focused on what needs to be done in Frankfort to make sure that Paducah, McCracken County the people in this region are represented, their concerns are heard, their needs are heard and trying to supply those needs as best as I can," Bridges said.
Snardon is the first African-American to run for this seat in the Jackson Purchase area. He says he wants to put Paducah on the map. He plans to sponsor bills that increase business development and improves education.
"We're in the 21st century, and we have to prepare our workforce to be able to compete in the 21st century," Snardon said. "So you know, it's kind of a merger of economics and education together but making sure that people have the level of skills and education that they need to be competitive in today's job market."
Both candidates have similar visions for the area, but their different parties will put them head to head in November.
Since they are in different parties, Bridges and Snardon will not be running against each other in the May primary. They'll be facing off in the general election in November.