CARBONDALE, IL– On Friday, City of Carbondale police officers arrested a man who forced his way into a home and battered a victim.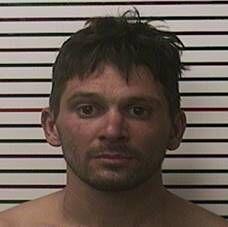 At 11:36 a.m. Friday, police responded to a residence on the 200 block of South Lewis Lane in reference to a reported home robbery.
According to Carbondale Police, officers identified 34-year-old Eric Lescault of Carbondale as the lead suspect in their investigation.
Lescault was arrested for home invasion, aggravated battery and criminal damage to property. He was lodged in Jackson County Jail.
The victim received a minor injury as a result of the incident.