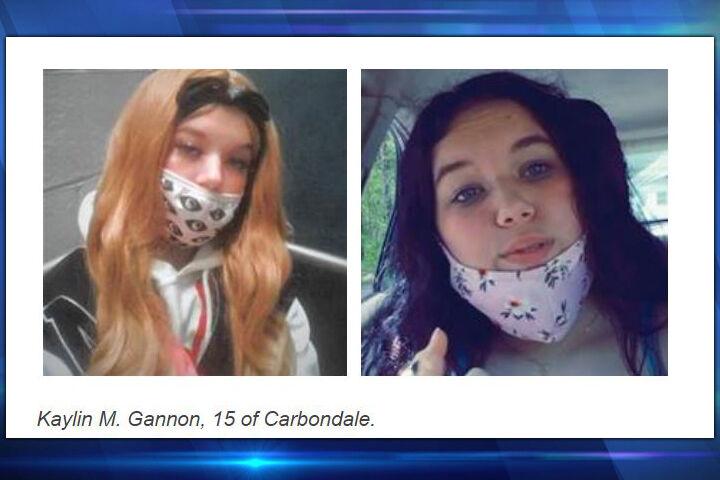 CARBONDALE, IL — The Carbondale Police Department wants your help finding a 15-year-old girl who was reported missing Wednesday. 
In a Thursday news release, the police department says 15-year-old Kaylin M. Gannon has been reported missing, and may be in the Marion, Illinois, area. 
She was last seen around 11:30 a.m. on Tuesday in the 700 block of South Lewis Lane in Carbondale. 
Police say Kaylin is 5 feet, 04 inches tall and weighs 110 pounds. She has brown hair and blue eyes, and police say she was last seen wearing a white hoodie, shorts and possibly a blond wig.
The police department provided photos of Kaylin, one with the wig and one without.
Investigators ask anyone with information about Kaylin's location to call the Carbondale Police Department at 618-457-3200.