Today marks the official start of another hurricane season which runs from June 1st through November 30th. The 2020 season has already gotten off to a fast start, much more active than what is historically average this early in the season. There have been already 2 named storms in the Atlantic basin, with a 3rd likely on the way at some point this week.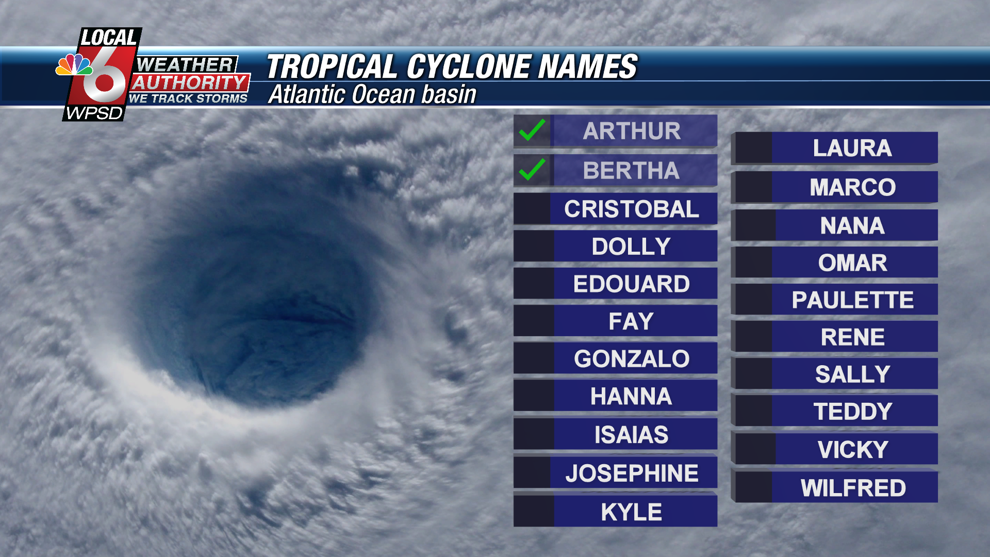 The National Hurricane Center in Miami, FL has officially designated this area (seen below) of clouds and loosely organized showers and storms in the Bay of Campeche as a Tropical Depression. Through Wednesday, it's forecast to meander around the Mexican coastline. This system is actually the remnants of what once was Tropical Storm Amanda in the Pacific Ocean a few days ago!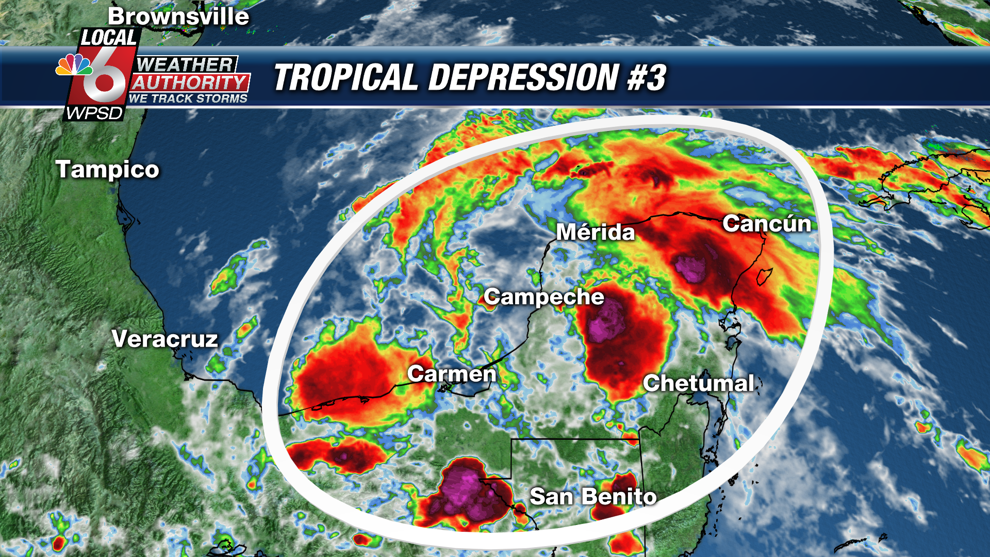 Later this week most of the weather computer models bring this system northward into the central Gulf of Mexico. At that point, things get a bit more interesting in terms of of a potential U.S. mainland impact. Given the jet stream and upper-level pattern, it appears at this time a more NW or westerly direction with time should develop. Anywhere from Louisiana to the Texas coastline could be at play for some kind of tropical impact from what will be "Cristobal" over the weekend into early next week.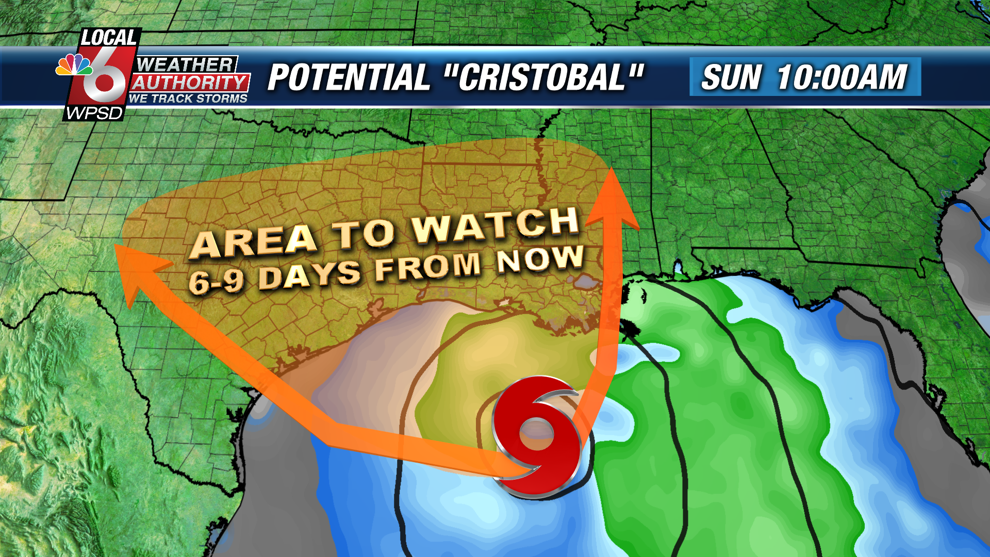 Beyond that point, it's WAY too soon to even speculate as to what if any impact this system could have on our weather. That said, anytime a tropical storm or hurricane makes landfall in the Gulf, it has our attention. Even if the remnants of whatever Cristobal becomes don't directly move up to our area, it could influence the regional weather pattern such we would have indirect impacts. Point here being that NEXT week, things could be interesting or altered from this system, so stay tuned.
Shifting gears now about climate change's impact on tropical weather... 2020 will mark the 6th consecutive year that the first named storm occurred before June 1st when the season officially begins. Research has shown no direct or conclusive impact of the frequency of hurricanes in a warming climate across the globe, rather an increase in the intensity and rate of strengthening of them.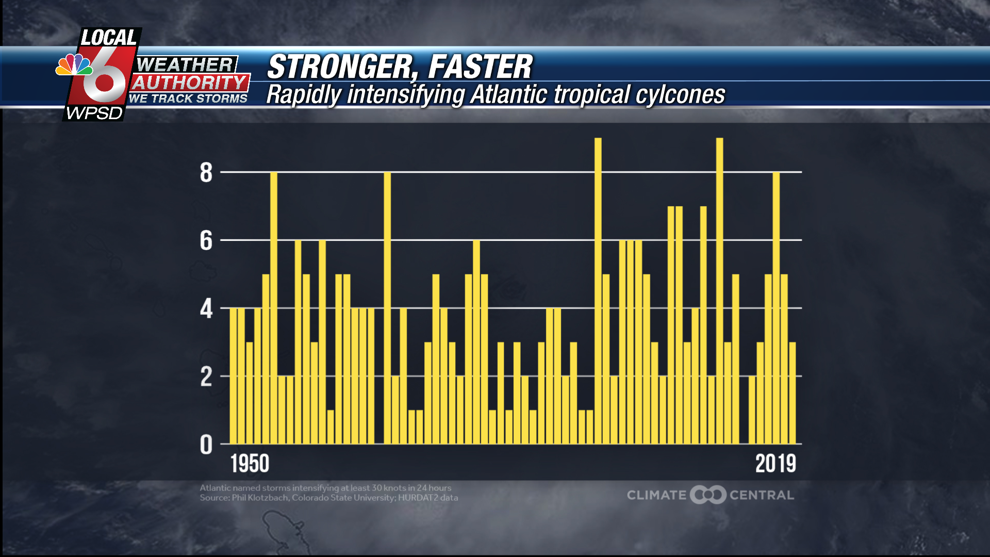 The higher rate of intensification of tropical systems comes from the warmer ocean temperatures... warmer water is directly correlated with the "fuel" available for tropical systems to strengthen, and produce heavier rainfall because of the increased water vapor in the air.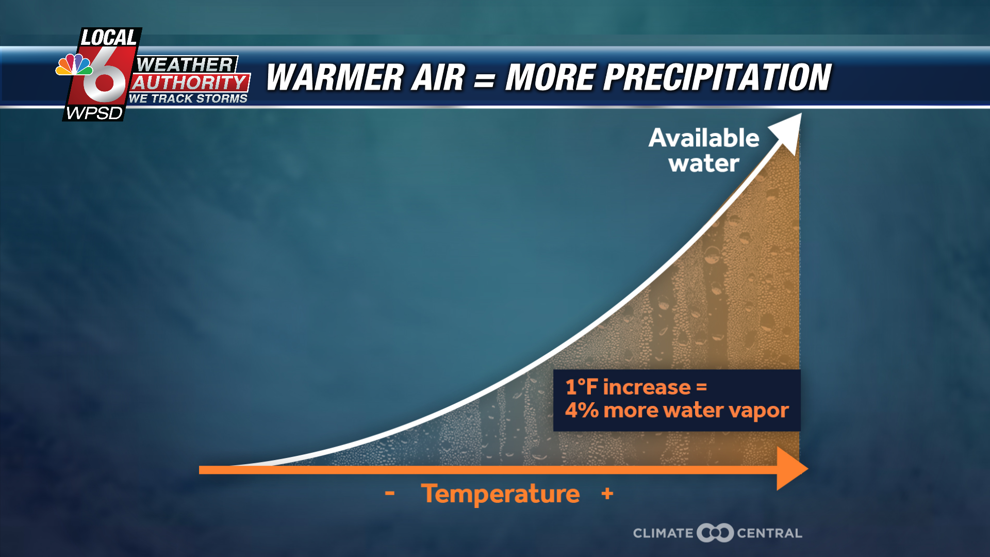 Warmer air can hold more moisture than cooler air, with about 4% more capacity per 1°F of increase. Remember too that stronger hurricanes mean stronger winds, rain, and storm surge, when combined significantly raise the threat level to coastal communities.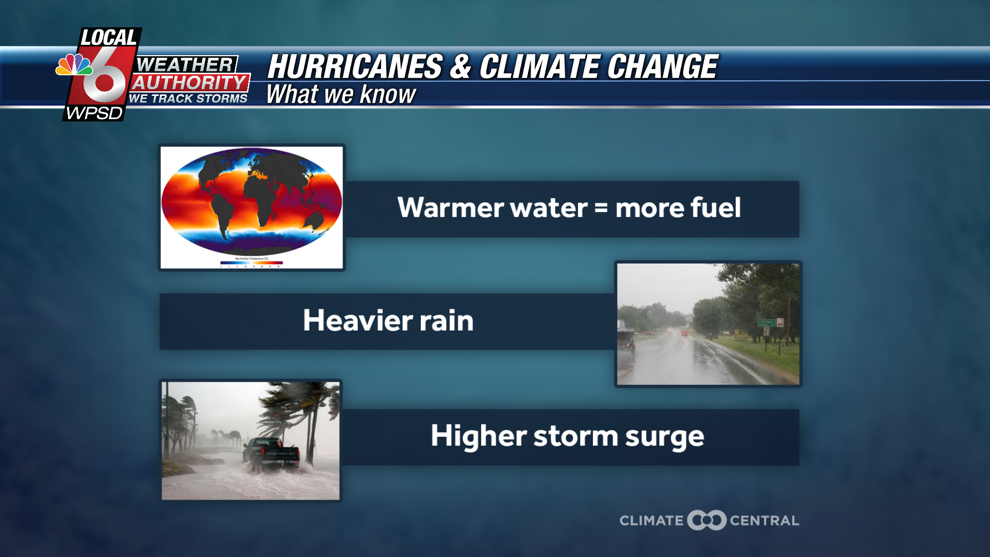 Research has shown that the epic and widespread flooding from Hurricanes Harvey and Maria where in part so destructive (in terms of rain totals) because of warming of the ocean temperature.