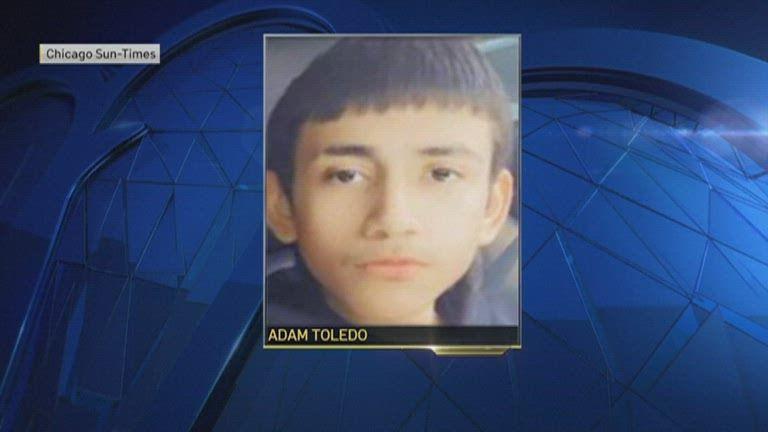 CHICAGO, IL — The city of Chicago released body camera video Thursday showing the deadly police shooting of a 13-year-old boy. 
The city is bracing for protests after the release of the graphic video. The boy's family and Chicago Mayor Lori Lightfoot are calling for people to express themselves "peacefully."
The boy, Adam Toledo, was shot and killed on March 29, 2021. Officers say they were chasing Toledo and a man after they received notification of shots fired in the area.
In the video, an unidentified Chicago officer drives to the scene and quickly exits his vehicle. He begins to run after Toledo down an alleyway, pushing past a person seen walking.
When the video's audio begins, the officer yells "Police, stop." As the officer draws closer, Toledo is standing next to a break in the fence, turned toward the officer.
The officer yells, to show his hands and to "drop it," just as it appears that the teen puts his hands up. The video appears to show that the boy wasn't holding anything and had his hands up when the officer, Eric Stillman, shot him.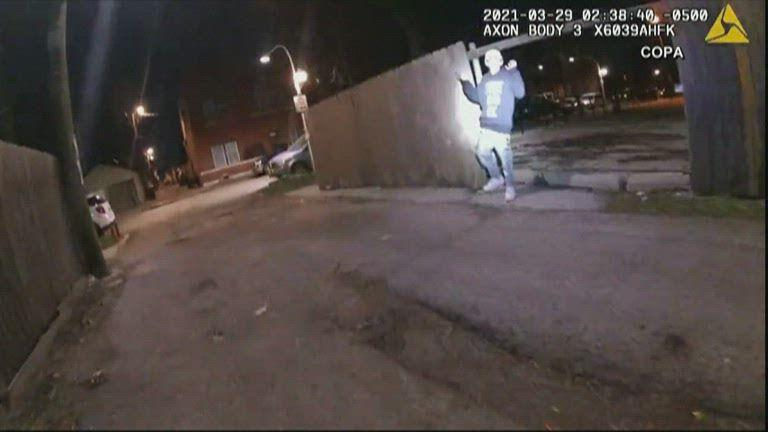 Stillman immediately calls for medical assistance saying, "shots fired by police," and he requests an ambulance.
That all happened within 20 seconds of the officer arriving at the scene.
The Chicago Police Department said immediately following the incident that Toledo had a gun in his hand.
Attorney Adeena Weiss Ortiz, who is representing the Toledo family, says "I can't tell you with 100% certainty until I have that video forensically analyzed and enhanced. But it is not relevant, because he tossed the gun. If he had a gun, he tossed it."
The Civilian Office of Police Accountability, which is investigating the shooting, released the video two days after Toledo's family was shown the footage. Several other third-party surveillance videos and other investigative materials were released to the public as well.
Lightfoot expressed sorrow for the Toledo family during a briefing Thursday, saying "No parent should ever have a video broadcast widely of their child's last moments, much less lose their child in the first place."
"We all must proceed with empathy and calm, and importantly, peace," Lightfoot said.