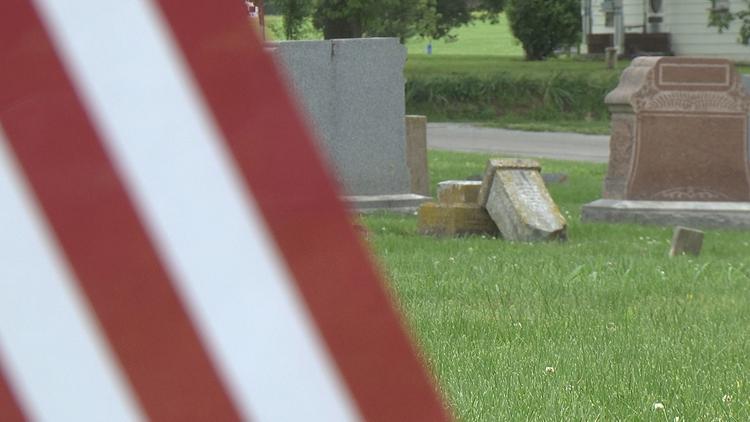 UNION COUNTY, IL — Some stood for more than a century. But now, they're toppled and broken. A cash reward is being offered to help find whoever vandalized the gravestones of a local church cemetery.
The vandalism happened at Casper Church Cemetery, which is north of Anna in Union County, Illinois. Church board member Tiffiny Dillow said it happened late Friday night, according to witnesses.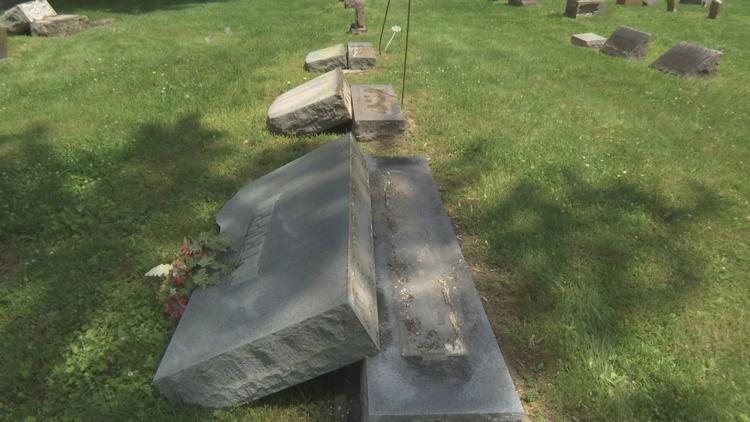 "We just know they were out here between 10 and 10:30," said Dillow. "And I'm sure they have bragged about it somewhere along the line. Somebody knows something."
Dillow learned about the vandalism from the Union County Sheriff's Office Saturday morning.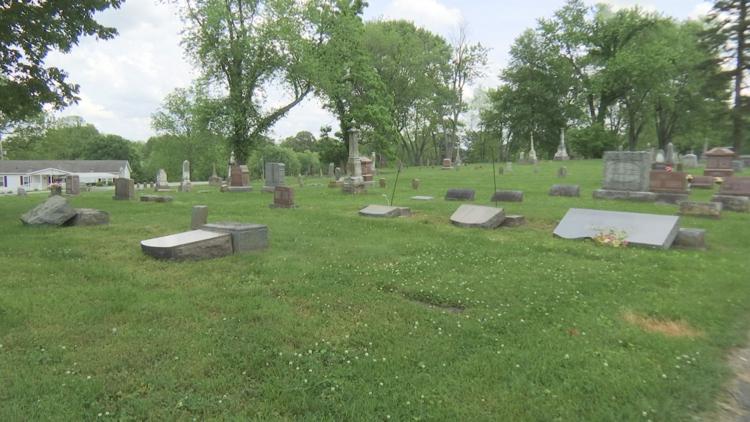 "Sadness. And it's just disgraceful to our ancestors," said Dillow. "People who don't teach their children what it means, what Memorial Day weekend actually stands for and just, who built our community and our county."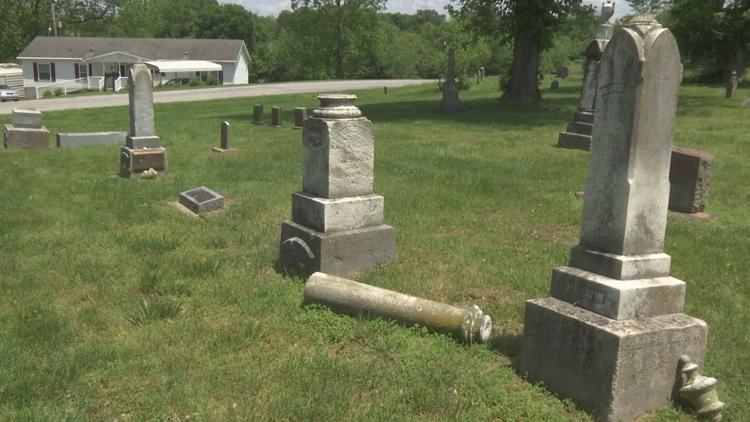 Dillow said it was most likely a group of people that caused the vandalism. Some of the gravestones were broken and tipped over, while others had their top portions knocked off. Dillow said one gravestone that was more than 10 feet tall was broken in three places. She also pointed out a gravestone that was "completely taken out of the ground."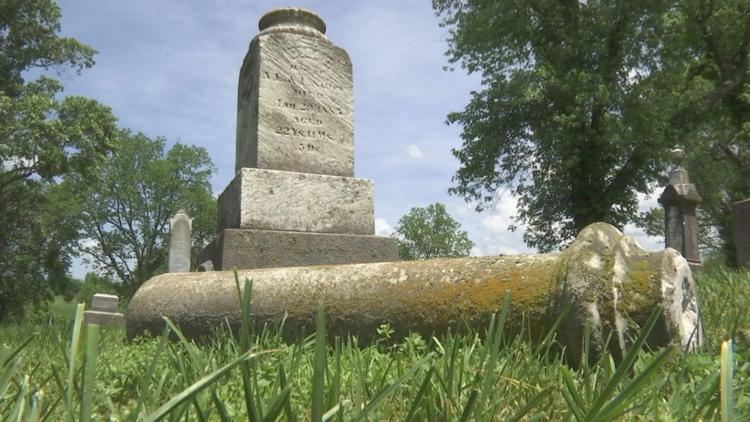 In all, Dillow said the vandals caused more than $5,000 in damage.
"There are 15 tombstones that we counted that have been damaged. Some of them irreplaceable damage," said Dillow. "They are over 150 years old. Some of them can be picked back up and reconnected."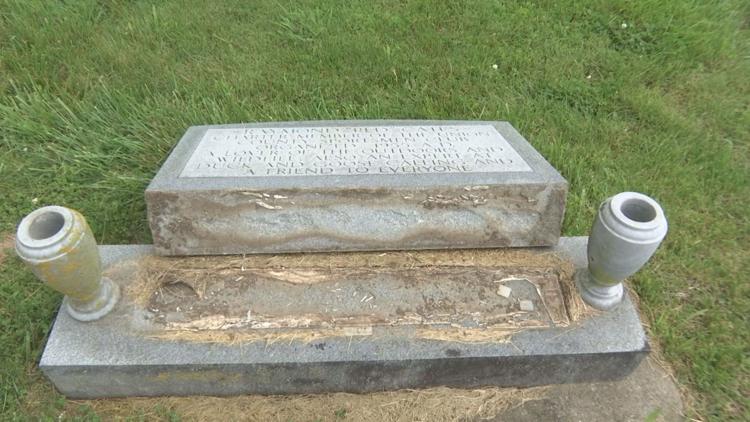 Dillow said Phil Hileman, with Rendleman & Hileman Funeral Homes, has offered to reset the stones. But some of the older stones may not be reparable.
Among the vandalized gravestones is one belonging to Dillow's distant cousin, Sarah. The gravestone was leaning to the side, and a section at the top was broken off.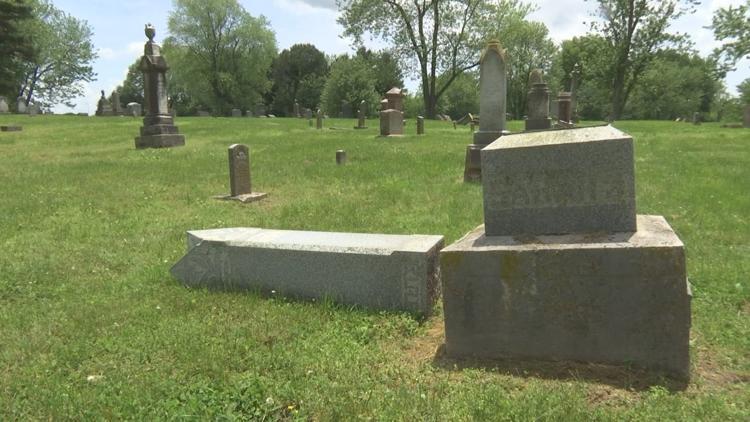 Dillow said the church is collecting donations that are being put into a pot to be offered as a cash reward for anyone with information that leads to the arrest of the vandals. As of Monday evening, people have donated $600 in reward money.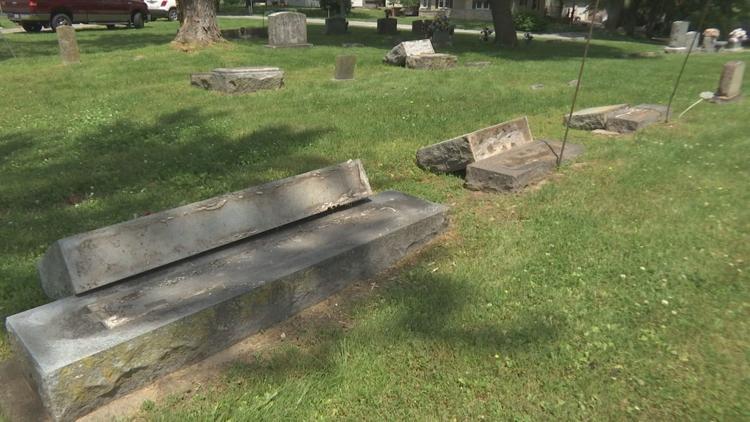 "We would love to have justice for the families that were affected by this," said Dillow.
Anyone with information on the vandalism is asked to call the Union County Sheriff's Office at 618–833-5500.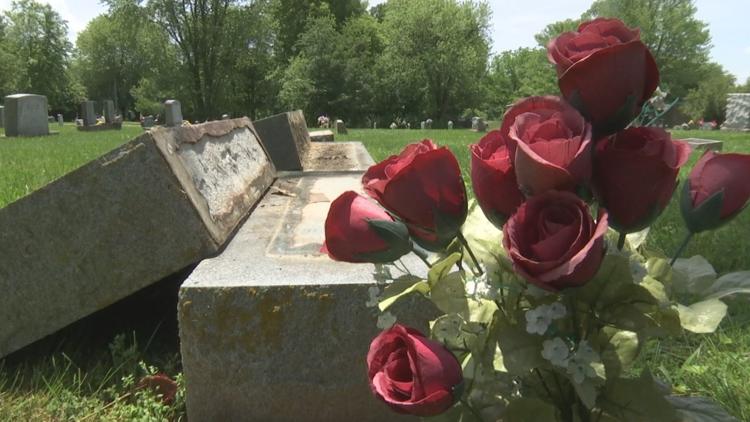 Dillow said Casper Church is also accepting donations to help the affected families cover the damage. Anyone who wants to help can call Sharon Hall, the treasurer of the Casper Church Association, at 618-833-8452, or send a monetary donation to: Casper Church at 770 Casper Church Road, Cobden, IL 62920.