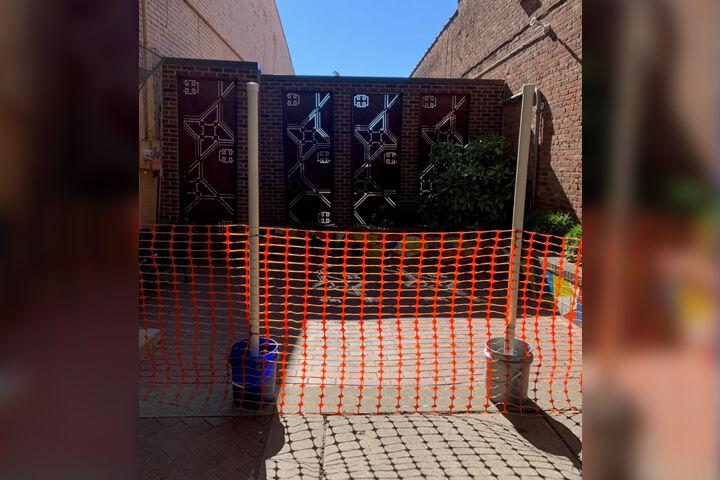 PADUCAH — The city of Paducah has announced the closure of a small park on South Second Street. 
Market Square Art Park, which is at 117 1/2 South 2nd St., is closed until further notice "due to identified safety hazards," the city says. City Manager Daron Jordan tells Local 6 the park has a settling issues that could cause a trip hazard.
The city says fencing in now in place across the front of the park to prevent members of the public from accessing it. 
A news release from the city included a photo of the orange plastic safety fencing in place around the small park. 
Jordan on Wednesday told Local 6 the city is working to bring in an engineering firm to figure out what's causing the settling issue and how to repair it. 
This story was originally published on Tuesday, Sept. 27, and has been updated with additional details Wednesday.