PADUCAH — Regina DeBoe has lived in public housing in the Walter Jetton area for about nine years. For nine years, she's heard promises about improvements to Southside Paducah.
"It ain't gonna' happen," DeBoe said.
She is skeptical of the idea that feedback from the city of Paducah's Southside Rise and Shine Spruce Up events will result in better and more affordable housing in her neighborhood and others the Southside.
During the 8-week program, people cleaned up, and they shared with city leaders major concerns about the lack of development in Southside neighborhoods. The spruce ups were born from a series of town halls led by Paducah City Mayor George Bray earlier this year.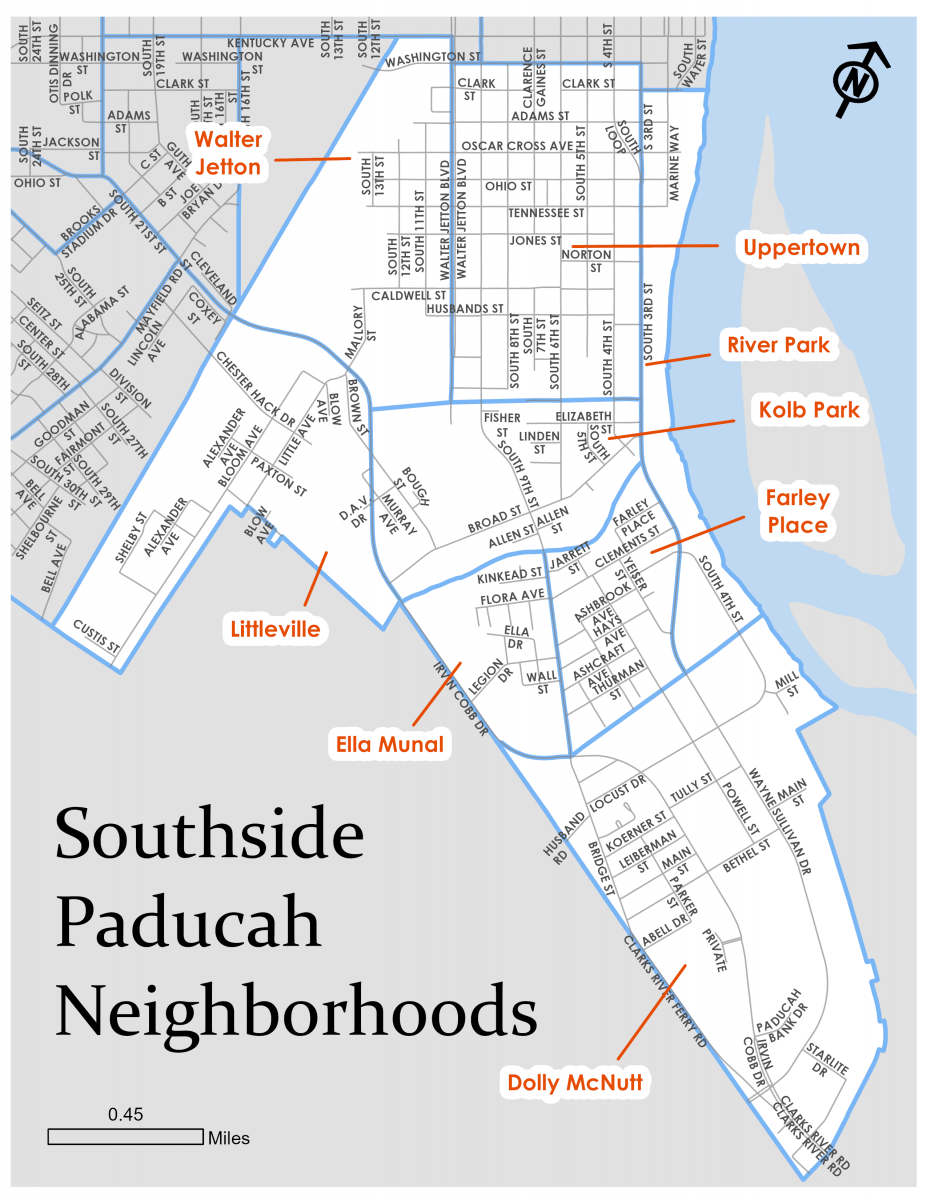 After eight weeks of cleaning up Southside Paducah neighborhoods and listening to feedback from residents, the city of Paducah says it's ready to make some changes. The city is trying to keep the conversation and action going.
Assistant City Manager Michelle Smolen said housing was mentioned at the events.
"Parks and recreation, housing, economic development, business vitality in that area, and infrastructure: There are some themes that we'll really be focusing on in those longer-term steps," Smolen said.
First, the city plans to create a steering committee that will look into all the suggestions from residents.
"They'll help us with some of those future neighborhood enhancement decisions and all of that information we collected, which we're still compiling will be given to them," she said.
There were immediate changes to the Southside through the cleanup event. Smolen said they collected 45 tons of trash in the first month from the large item people placed in the Rise and Shine dumpsters.
Trash is a small consolation for DeBoe, who said there are too many empty storefronts and roads that need improvements.
Many people in the Southside area want the city to go past compiling data and put actual dollars into these areas.
"Sixty-three years I have lived here. Nothing has changed. Maybe Lowertown, where they're building everything down there," DeBoe said. "Up here, nothing. You don't see nothing change."
The current city commission, like past commissions, has committed to make Southside Paducah a top priority. Southside development is currently part of the city of Paducah's strategic plan.
Smolen encourages people to contact the city if they want to be involved with Southside development or if they have suggestions regarding improvements.
Residents can send suggestions to the neighborhood planner by emailing southside@paducah.ky.gov.