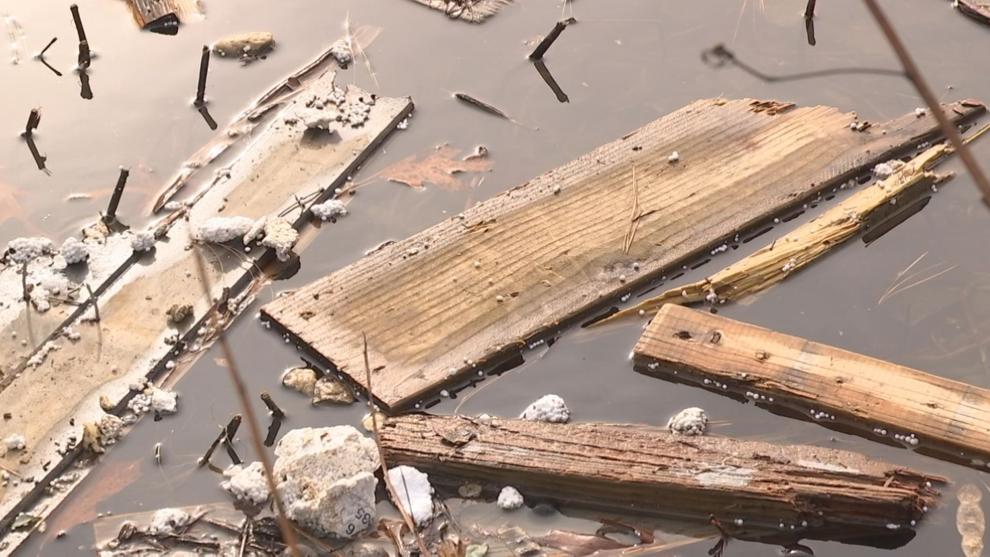 GILBERTSVILLE, KY — Lumber and boat docks litter the shoreline near and in Land Between the Lakes National Recreation Area. Debris is a safety concern for people and for the environment. Living Lands & Waters, a nonprofit organization, is heading the cleanup efforts in the lakes area.
They're focusing on residential areas right now and will continue removing boat docks for the next few days. Styrofoam and metal from boat docks are their biggest concerns. Ethan Byer with Living Lands & Waters says they're taking it one day at a time.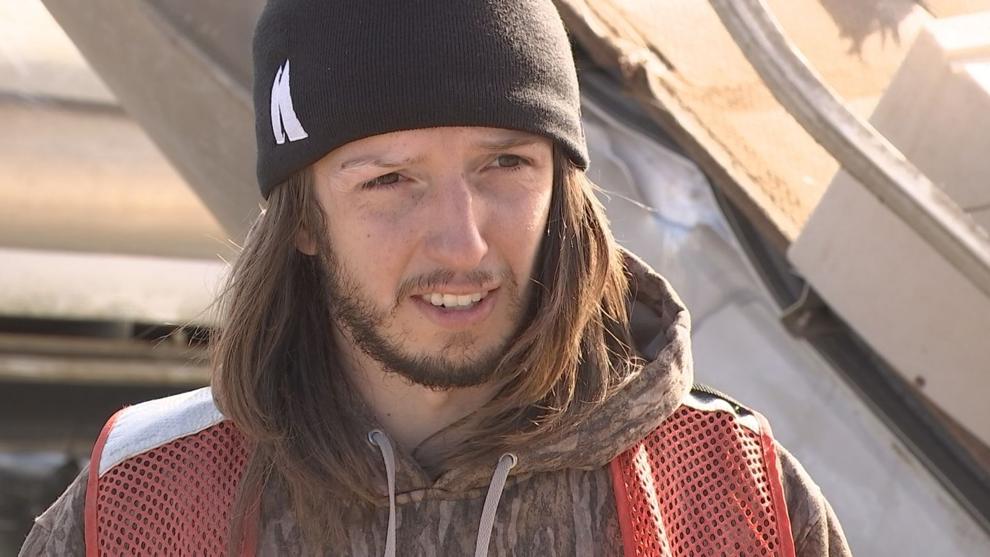 "Just slowly picking at it and keep picking, 'cause it's all mangled up and it'll take a while," says Byer.
Beyer and Scott Frederick are here for the long haul. Their main focus right now is removing boat docks and metal from residential areas like Cambridge Shores.
"Because all those docks have floats on them. Those are everywhere. They're out in the middle of the lake. They're along the sides of it. The dock floats are everywhere," says Byer.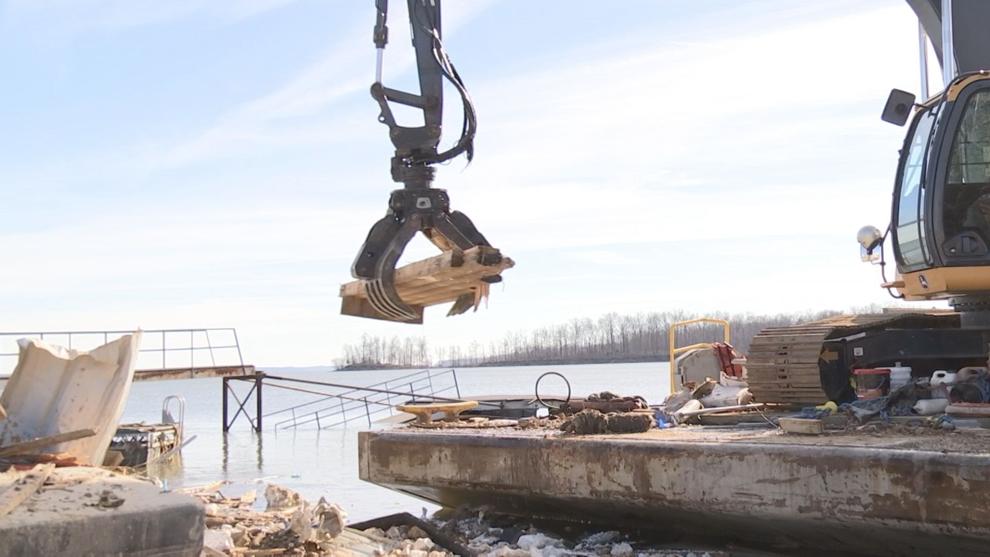 Then, they'll work their way to shorelines near LBL. 
"Once we get the volunteer base down — most of the stuff over there is smaller — we'll bring the volunteers over there with the plate boats to grab all that," says Frederick.
An excavator on a barge removes the debris from the residential areas and transports it up the lake to Rocky Point Boat Dock. They're averaging between 50,000 and 100,000 pounds of debris a day. That much debris is usually divided into a couple of days. If ignored, debris could pose a threat to wildlife and boaters.
"The lake wouldn't be boat-able this year. You'd be hitting stuff that was sunk underneath the water everywhere," says Frederick.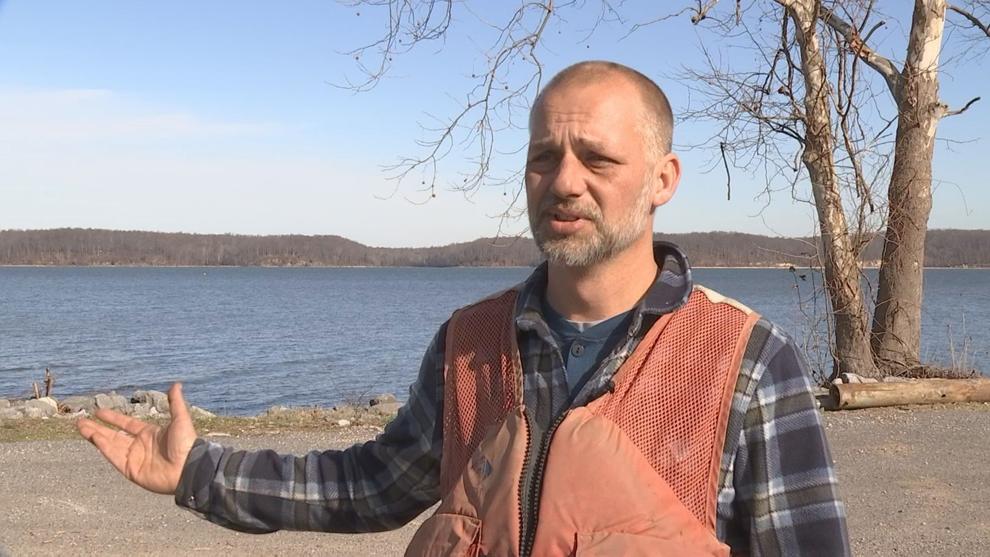 More volunteers are expected to be in the area by next week to help with cleanup. They anticipate being there for the rest of the year. The Marshall County Emergency Operations Center has partnered with Living Lands & Waters for the cleanup.