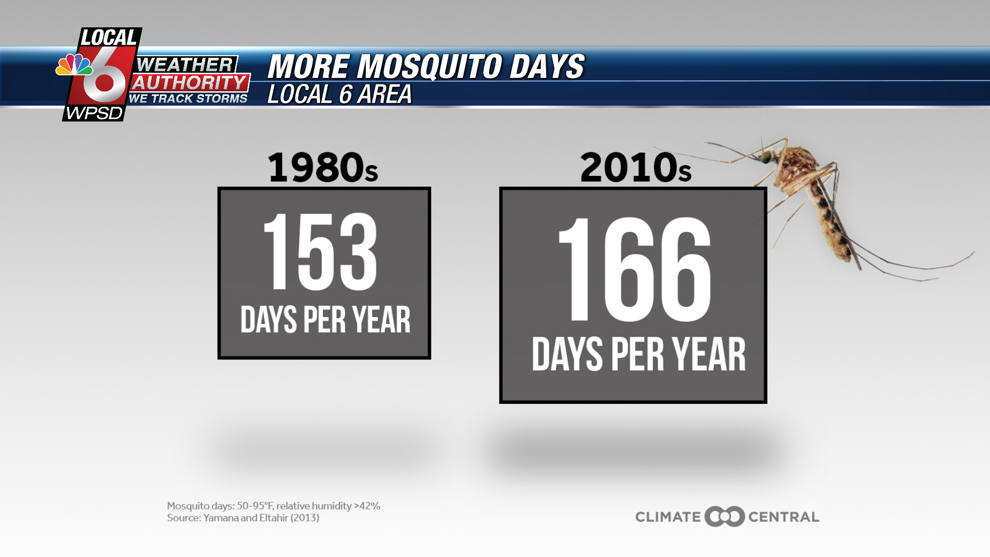 A new study is showing that warmer weather patterns are leading to higher mosquito counts and a longer mosquito season in the Local 6 area. This is directly correlated to temperature trends, as summers have been having more and longer bouts of hot weather than ever before in recorded history.
The term "Mosquito Days" refers to environmental conditions when the air temperature is between 50°F and 95°. According to the National Institutes of Health, these conditions are increasing in nearly 65% of all cities analyzed in the contiguous United States. The cities with the largest spike in mosquito counts lie in the Pacific Coast, Ohio Valley, and Northeast... most notably an estimated entire month more of mosquito season in Seattle and San Francisco.
Since the 1980s Paducah has added 13 days to the tally of "mosquito days" thanks to a warming climate. The risk for mosquito-borne diseases has also increased thanks to the longer season. Of the 239 cities analyzed, 94% are reporting more West Nile virus cases. Summer-time temperatures have steadily been rising across a large potion of the United States, not just our region.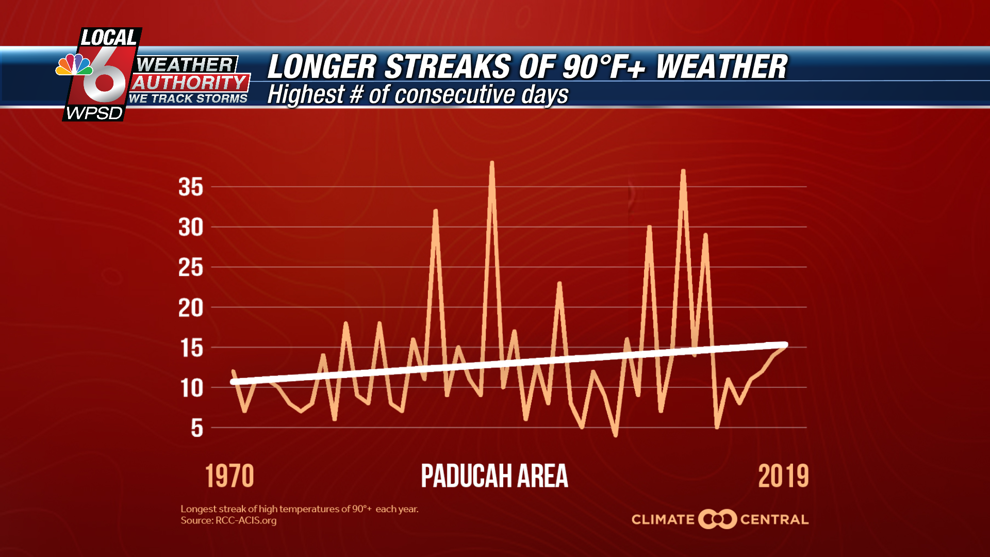 Much of the country is experiencing longer stretches of extreme heat compared to fifty years ago. The Local 6 area (as seen in the above graph) is averaging nearly 5 more consecutive days above 90°F each summer now compared to 1970.
Of the 242 cities analyzed, 74% (180) recorded an increase in their longest heat streak of the year, with 41% (99) reporting an increase of at least two days. Of the top ten cities recording the biggest increases, nine were in Texas and all had increases of more than ten days.
Data was gathered via the Applied Climate Information System. Cooling degree days were calculated using the sum of the daily cooling degree days each year. Change in the number of days is based on linear regression. Climate Central's local analyses include 244 stations. However, for data summaries based on linear trends, only 242 stations are included due to large data gaps in St. Johnsbury, Vermont and Wheeling, West Virginia.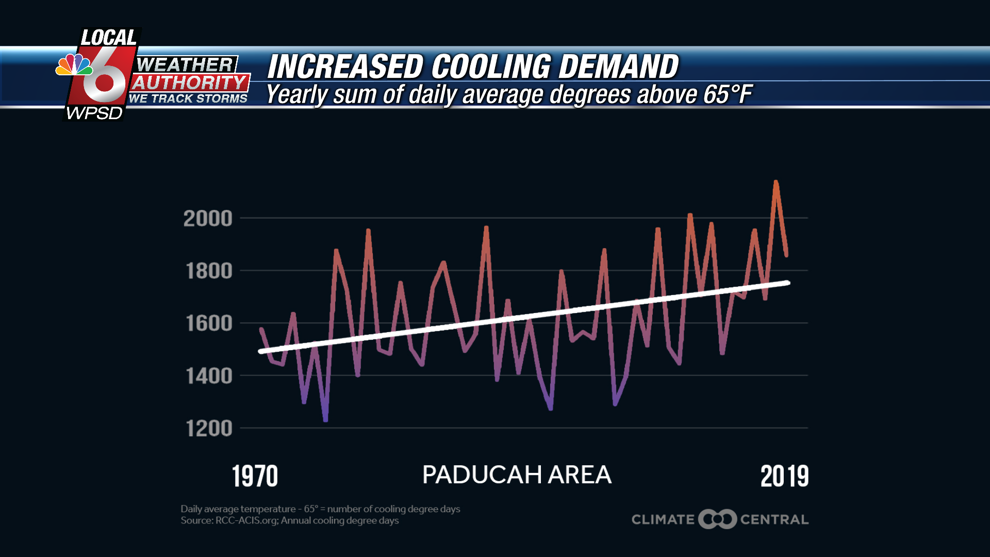 Higher temperatures are not only impacting mosquitoes in the summer. Higher temperatures from carbon pollution are causing more Americans to retreat indoors and turn on their air conditioners. Cooling degree days (CDD) is the terminology used to describe how much cooling is needed to maintain a certain level of indoor comfort. Specifically, it is the number of degrees a day's average temperature was above 65°F.
Cooling degree days (CDD) are a relative measure of how high the temperature was on a given day or during a period of days, and are not actually days at all. They are calculated by subtracting a standard temperature of 65°F, which is considered a comfortable temperature, from the daily average outdoor temperature (averaged from the high and low temperature) recorded at a given location. For example, a day with an average temperature of 90°F (very common in summertime Phoenix) has 25 CDDs. A high number of degree days generally results in higher levels of energy use for cooling buildings and homes.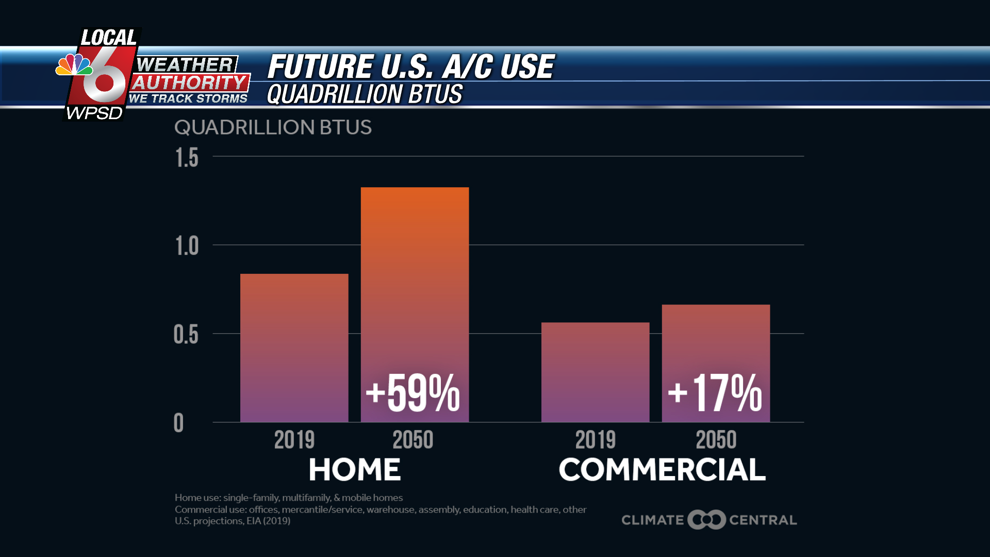 Air conditioning consumption is expected to increase by 59% in U.S. homes by 2050, outpacing the 17% growth projected for commercial spaces.