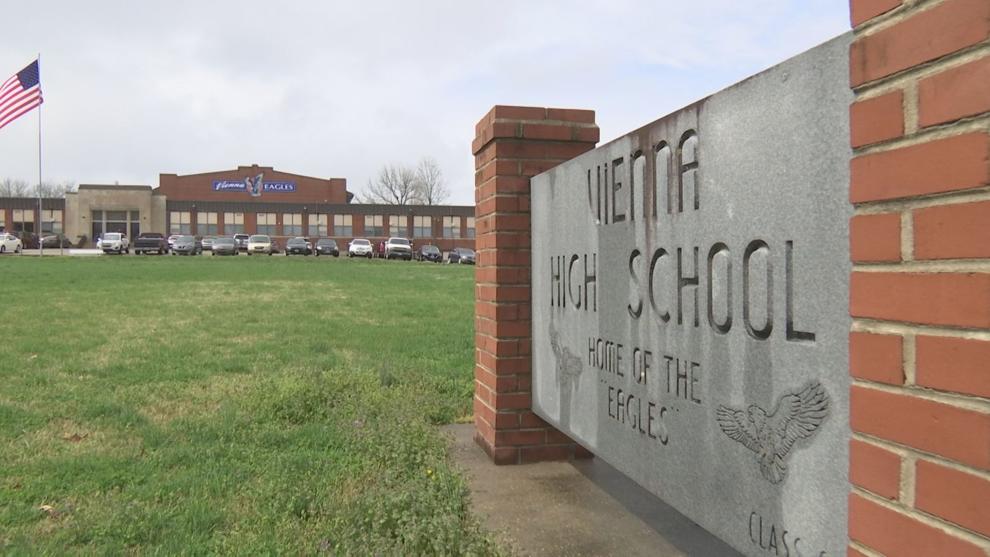 VIENNA, IL — A coalition of high schools in southern Illinois has been awarded a large grant — totaling nearly $1 million over four years — to address a shortage of teachers.
The Illinois State Board of Education is giving the grant to the Southern Illinois Future Teachers Coalition. The coalition includes nine high schools — Anna-Jonesboro, Carterville, Cobden, Johnston City, Joppa, Massac, Meridian, Vienna, and West Frankfort — in partnership with John A. Logan College, Shawnee Community College, Southern Illinois University and the ISBE.
The SIFTC will use the Education Career Pathways Grant, worth $249,000 in the first year and nearly $1 million over the next four years, to address the teacher shortage in southern Illinois.
Vienna High School Superintendent Joshua Stafford said Illinois as a whole has been suffering from a teacher shortage for years.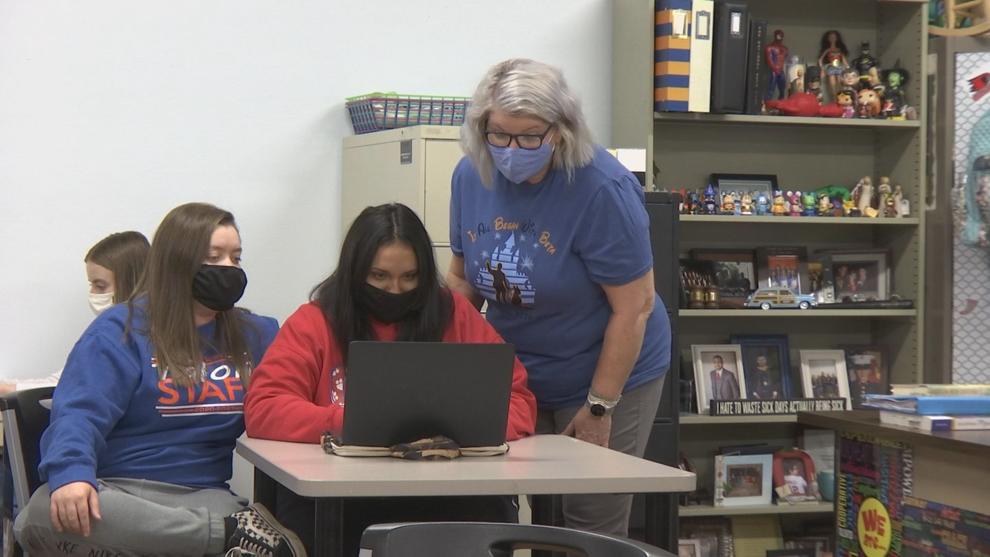 "The state of Illinois, we've had school funding issues from 2009 to 2017. We really battled the most antiquated school funding system in the nation. And I think up until about 2017 marker, whenever we were able to change from the most antiquated funding system for schools in the nation to, honestly, the most sought-after finding school model in the nation," said Stafford. "But that time leading up to 2017 really put schools in a situation where it made it very difficult to retain and attract new teachers into the profession."
A survey last year by the Illinois Association of Regional School Superintendents shows that of the 591 school districts that responded, 77% reported having a teacher shortage. Stafford said it's a problem locally too.
"(Last year), after posting some math positions, for 30 days, we had zero applicants," Stafford said.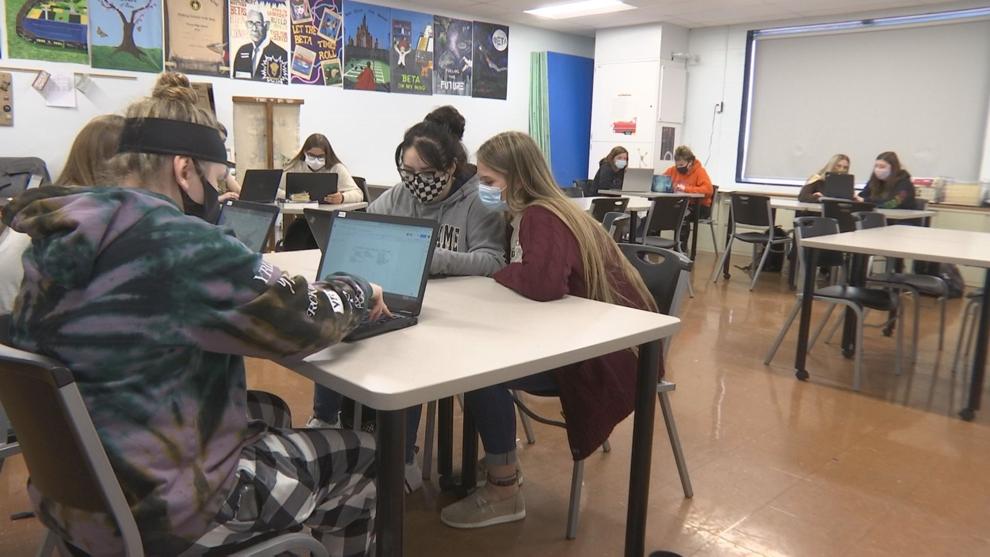 Stafford said the goal of the SIFTC "is to get young people excited about teaching." So the coalition will use the grant to help students determine whether a career in education is right for them.
"The investment of this state money in deep southern Illinois will allow us to employ two people that will be coordinators/instructors that will be involved in these nine high schools," said Stafford. "The first thing that they're going to be doing is establishing Educator Rising clubs in all the high schools."
Stafford said the coordinators/instructors will also establish courses that let students experience what it's like being a teacher.
"Building that pipeline or roadmap to where you can take some education courses while you're in high school," said Stafford. "Some of those will be introductory-level high school courses. Others will be dual-credit college-level courses that articulate and are transferable all the way to Southern Illinois University Carbondale or University of Illinois, or any other university that has teacher ed programs, to kind of give those students the opportunity to experience, 'Okay, what's this about? What does it look like?' To allow them to do some career exploration."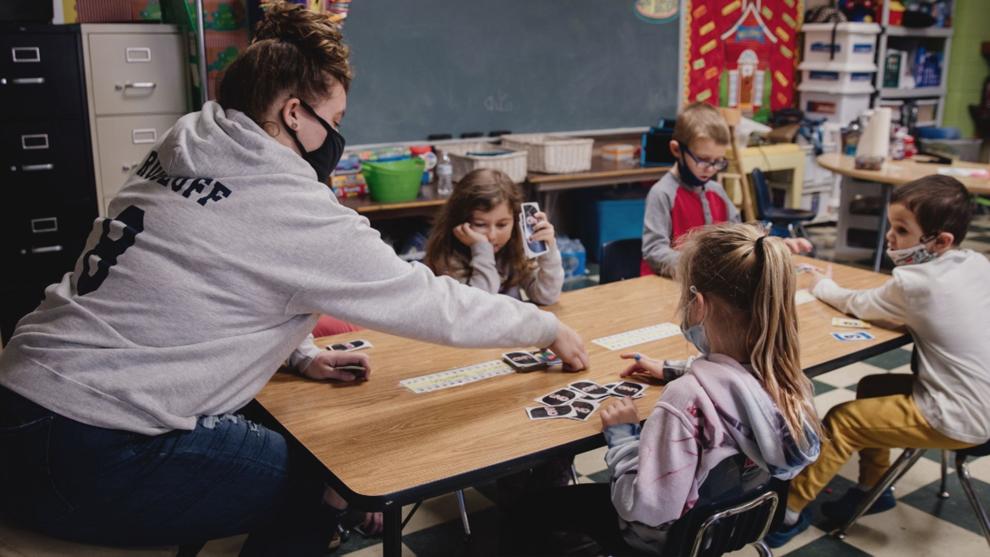 Some of the high schools in the coalition have already been holding those courses. The goal is to eventually have the courses available at all nine high schools.
"Here in Vienna, we have students that are currently involved in an introductory to education course that our high school students getting high school credit and at the same time, getting college credit," said Stafford. "And as part of that function, they really get to do some hands-on things, and going out to some of our grade schools to do some observation with teachers in our grade schools."
One of the students taking such a course is junior Maelee Sparks, who said she has wanted to be a teacher since she was little.
"The class I'm helping at at the grade school is actually first-grade, and I've been wanting to teach elementary education," Sparks said. "So I really love the way the teacher there has been interacting with her students, and I want to be able to do that when I'm older."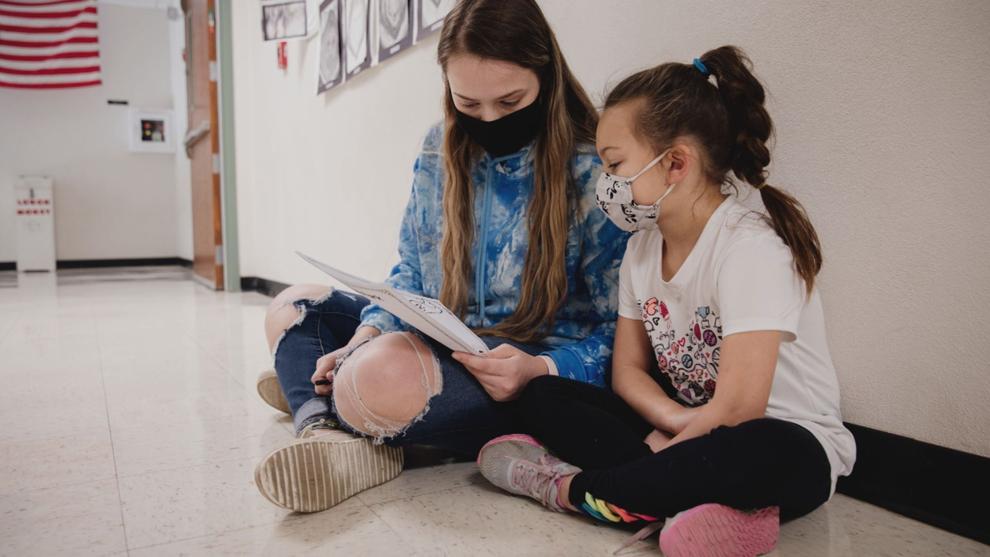 Sparks' classmate, senior Heather Trambley, has also wanted to be a teacher since she was very young.
"If you have that drive to want to help people, teaching's like really great job for you," said Trambley. "Being able to inspire my kids and like, help them achieve whatever they put their minds to."
Stafford said the state grant will allow the coalition of schools to provide a host of other activites as well.
"One of the biggest initiatives in our grant is to really build educators that have diverse cultural experiences before they are the teacher in that classroom permanently," said Stafford. "So that's one of the initiatives I'm really excited about in this particular grant, is just the ability to expose those students to diverse classrooms all over the state and potentially all over the world. Certainly with the technology that we have, there is unlimited possibility for them to have that exposure."
Stafford said to accomplish that, students will have the opportunity to take field trips.
"For example, taking students to Little Rock Central High School, which has a rich history in the civil rights movement as we look at the integration and desegregation of schools," Stafford said. "That's not very far from southern Illinois. So that's a day field trip."
Furthermore, Stafford said the grant money will help with sustainability of the program as well.
"To be able to help our teachers that currently exist in our high schools become qualified - to earn their master's degree - to teach these courses in their respective high schools once this grant money isn't there," Stafford said. "So if we can equip folks in Carterville or Anna or Vienna or wherever the grant goes and covers, to be able to teach these classes in the long term that already exist in those buildings, to earn their master's degree, we not only have increased credentialing for teachers in local schools, but we've also given them the opportunity to expand course offerings in those local schools for many, many years to come."
Anyone interested in applying for the new coordinator/instructor positions made possible by the grant can visit www.viennahs.com/siftc for details.