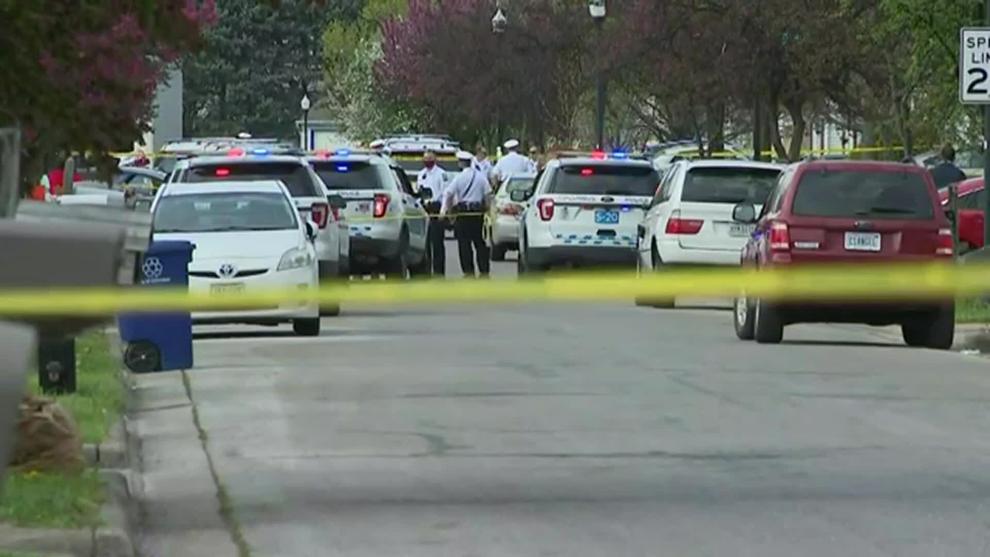 COLUMBUS, Ohio (AP) — Police have shot and killed a teenage girl in Columbus.
The shooting was reported Tuesday afternoon just as the verdict was being announced in the trial of Derek Chauvin for the killing of George Floyd.
"It's a tragic day in the city of Columbus. Horrible, heartbreaking situation. I'm not just the mayor, I'm a father. The city of Columbus lost a 15 year old girl today," Clumbus Mayor Andrew Ginther said during a news conference.
Police showed bodycam footage Tuesday night at a news conference of the officer shooting the girl, who was Black, as she appeared to attempt to stab two people with a knife.
"The death of a 15 year old child is devastating. She could be my grandchild. My heart breaks for the family tonight. No matter what the circumstances, that family is in agony and they are in my prayers," Director of Public Safety Ned Pettus Jr. said. 
A black-handled blade resembling a kitchen knife or steak knife appeared to be lying on the sidewalk next to her immediately after she fell. Police say the girl was taken to a hospital, where she was pronounced dead.
It's unclear whether anyone else was injured.
Read more: https://bit.ly/3atJumV