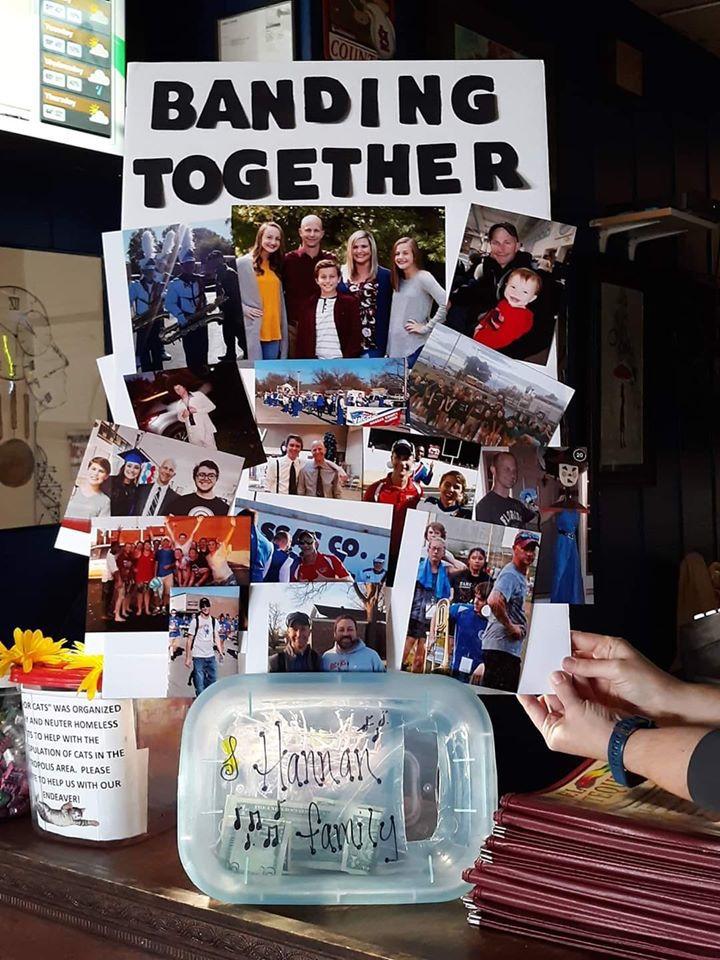 MASSAC COUNTY, IL — A group of students and parents are coming together Monday at a Metropolis, Illinois, restaurant to raise money for a local band teacher fighting brain cancer and his family.
The Massac County, Illinois, School District says David Hannan, who is the band director at the junior high and high school, is battling brain cancer.
A fundraiser is going on all day Monday, Jan. 13, at El Tequila in Metropolis. A tip jar has been set up, and 20% of sales will go toward the Hannan family.
Band parents and students will be helping out at the fundraiser, the school district says. The fundraiser is organized through a Facebook group titled "Banding together for the Hannans."
The group has held other fundraisers for the family as well.
Monday's fundraiser is going on until 9:30 p.m. at El Tequila Mexican Restaurante, which is at 1407 East 5th St. in Metropolis.
For more information about the fundraiser, click here. To see the Banding Together for the Hannans Facebook group, click here.