PADUCAH — From warm meals during the day to warm cots at night, many people are turning to Community Kitchen in Paducah to escape the bitter cold.
Every weekday from 11 a.m. to 1 p.m., Community Kitchen at 1237 Martin Luther King Jr. Drive serves free lunches to the community. And every night, when the temperature is low enough, Community Kitchen serves as a warming center.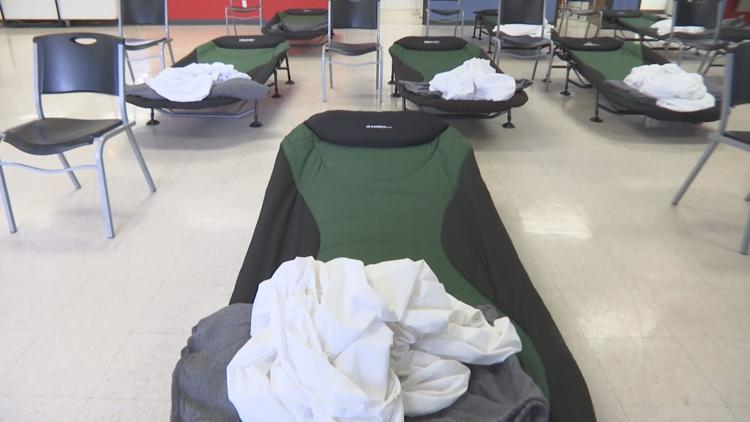 Martha McGee, a former volunteer at Community Kitchen, enjoyed a lunch there Monday. Despite not being a frequent coffee drinker, she had three cups with her meal because the outside temperatures were below freezing.
"My home has never been this bad before. I said, 'I'm gonna go outside and see what's going on,' because I see the sun shining," said McGee. "I stepped out there for two minutes. I said, 'Oh no! This is not it! This is cold!"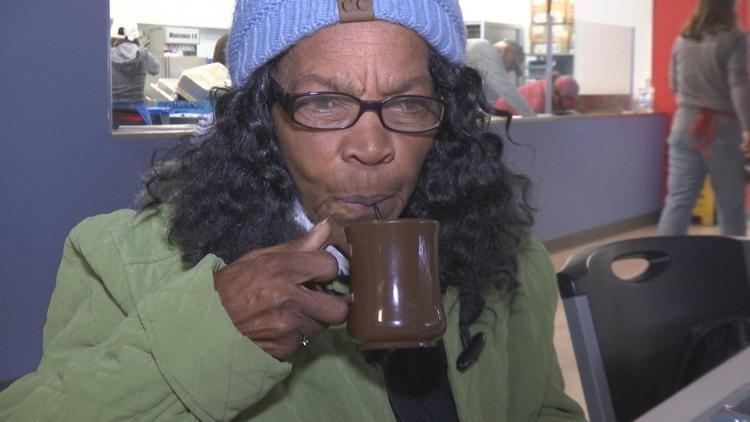 McGee said it's wonderful that Community Kitchen provides both free meals and free beds, especially during this time of year.
"I think it's beautiful that Paducah is doing this for everybody," said McGee. "You know how cold it is in the daytime. Can you imagine the nighttime? Oh! I don't even know where they stay if this place wasn't open."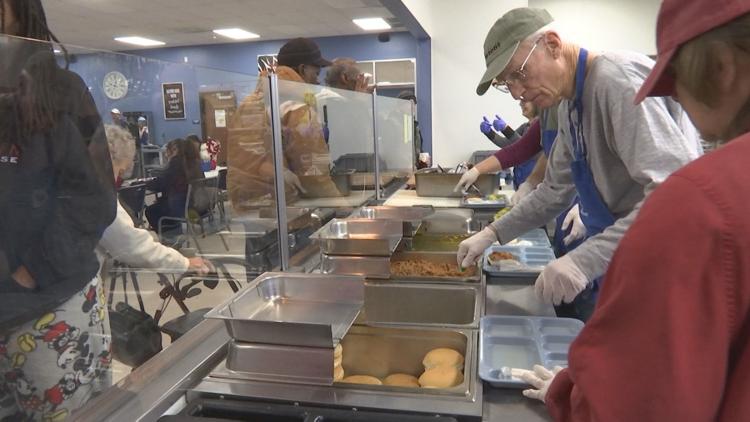 Community Kitchen's warming center will operate through March 31 on nights when the temperature drops below 40 degrees before midnight. During those nights, the warming center opens at 5:30 p.m. Doors lock at 10 p.m. Guests can stay until 8 the next morning. Overnight guests each get a cot, as well as dinner and breakfast. They can also shower and do their laundry.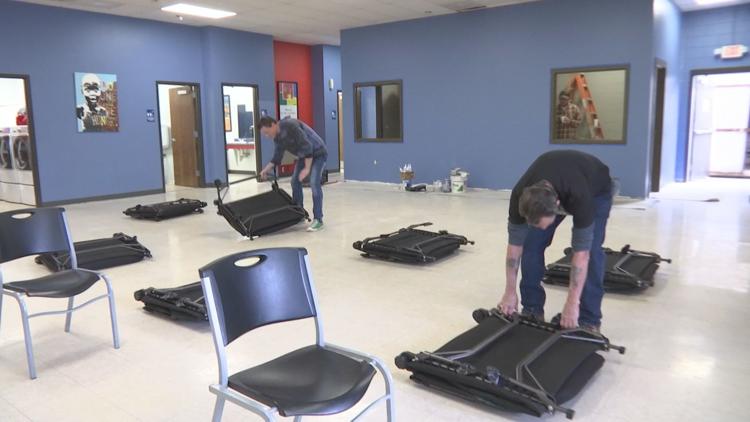 The warming center is staffed by volunteers, who work in teams of two (one male and one female) to cover the 5:15 p.m. to 10:30 p.m. shift. Volunteers must be 18 or older. Scheduling Coordinator Mary Jamison said anyone interested in being a volunteer can sign up by visiting https://www.volunteersignup.org/AAJXA.