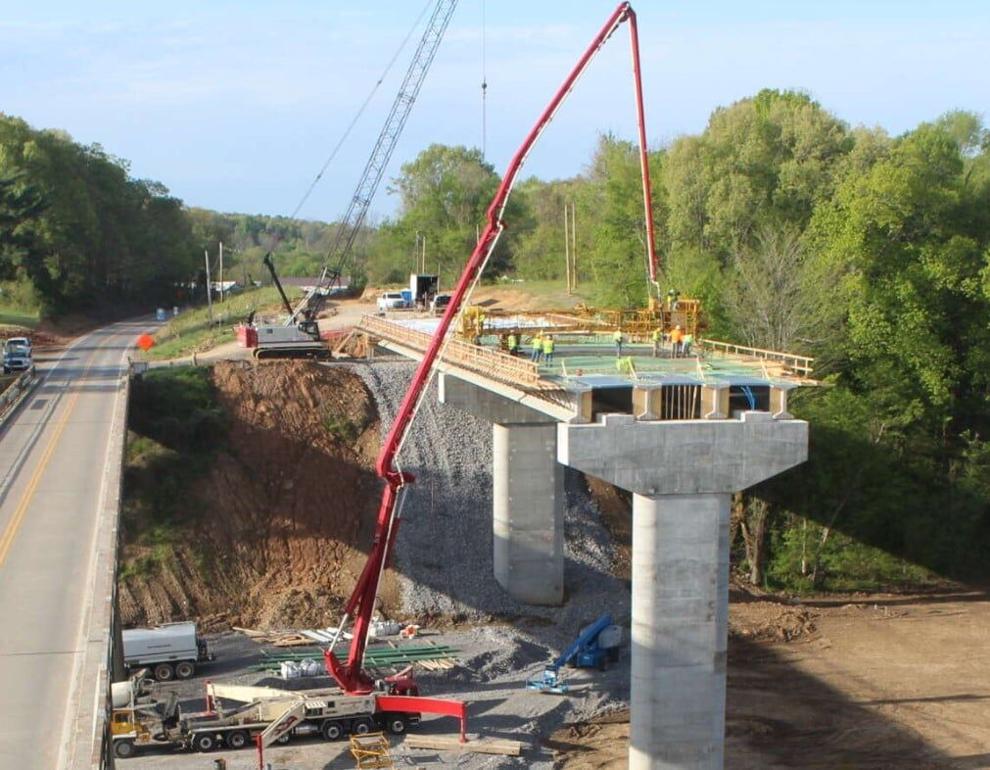 SMITHLAND, KY — Crews poured concrete for the two south approach spans for the new U.S. 60 Cumberland River Bridge at Smithland this week, and the Kentucky Transportation Cabinet says the project continues to be moving ahead of schedule. 
In the next few weeks, the main contractor for the project expects the arrival of additional beams for the north spans.
KYTC spokesman Keith Todd tells Local 6 the project is about three to four months ahead of schedule as of Friday.
But, he warns, it isn't time to celebrate just yet.
"A lot of it has been the good weather we've had this winter, with fairly mild weather. So, that has allowed them to continue working during a period they might have been shut down by rain or snow. We are fairly optimistic, but again, a little too early to start celebrating," Todd said. 
The work is expected to be finished in the spring of 2023.
The bridge will be 40-feet wide and have two lanes. Each lane will be 12-feet wide, so farm equipment can easily travel over it.