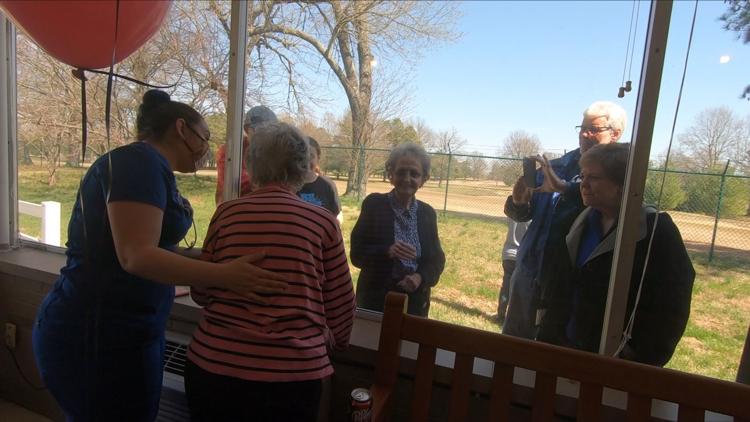 PADUCAH — There are so many things about what we're going through right now because of coronavirus concerns that hurt: closing your business; facing a lay off; and our kids separated from their schools, teachers, and friends. 
It's times like these we want to cling to our families, but in many cases we can't do that either. It's just not safe right now.
In uncertain times, the window to who we are lies in those we hold close to our hearts.
Just a quarter inch of glass separates Marilyn Cooper from her family as they sing her happy birthday, but it might as well be a mile.
"Come on in," Cooper said to her daughter.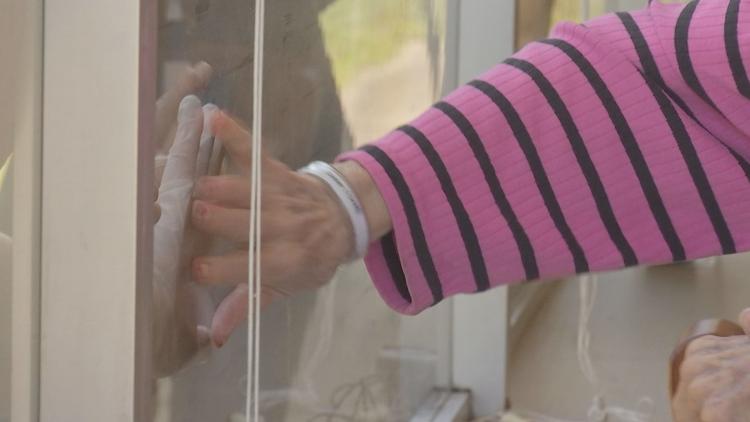 "I wish I could," Leigh Anne Fugate replied.
On Cooper's 83rd birthday, her family isn't about to let a virus keep them from celebrating.
"We're gonna' just wave at her from out here," her sister, Jackie Sanders, said.
Her daughter, sister, and grandchildren all showed up outside Parkview Nursing and Rehabilitation Center.
"Under the circumstances, we were gonna' find some way to celebrate, and this is how we're doing it," Fugate said.
Cooper's no stranger to tests of the human spirit.
"She was born March 25, 1937, during the flood," her niece Shawn Turner told Local 6.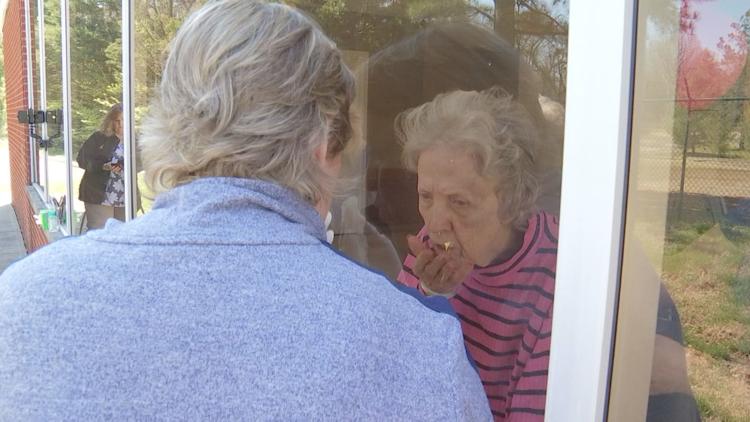 To protect her from potential exposure to coronavirus, they can only get as close as opposite sides of a window.
Cooper has dementia, but her family know this visit created memories on both sides of the glass.
"That was pretty close," Fugate said of the visit. "It wasn't close enough, but it was pretty close, and that was awesome."