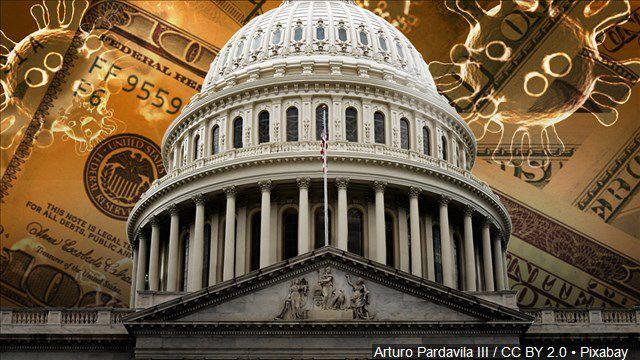 President Donald Trump has signed a $2 trillion relief bill to help boost the economy during the COVID-19 pandemic.
Part of the relief bill includes direct payments to Americans.
Below we are answering your questions on those direct payments. We will be updating this story as we get more information.
---
HOW MUCH MONEY AM I ELIGIBLE FOR?
Breakdown by income
| Tax filing status | Income | Stimulus check amount |
| --- | --- | --- |
| Single | $75,000 or less | $1,200 |
| Married, filed jointly | $150,000 or less | $2,400 |
| Head of household | $112,500 or less | $1,200 |
| Children under 17 | | + $500 |
If your income exceeds the numbers above, payments will be reduced on a sliding scale.
Those who will not receive payments are:

Single filers who made more than $99,000.
Married joint filers who made more than $198,000.
Head of household filers who made more than $136,500.
I WAS CLAIMED AS A DEPENDENT BUT AM AN ADULT, WILL I GET A CHECK?
No.
Dependents who are claimed on someone else's return will not receive their own payments.
This includes college students who are claimed by their parents.
WHEN WILL THE CHECKS BE SENT OUT?
Most people are expected to get their payments within three weeks.
HOW WILL I RECEIVE THE PAYMENT?
The money will either be deposited directly to your bank account or mailed to you via check.
If you are not set up for direct deposit, your check will be mailed to the address on your most recent tax return.
If you have not filed your taxes recently, you are urged to consult with a tax professional who can help.
I'M ON SOCIAL SECURITY OR DISABILITY. WILL I GET A CHECK?
WILL VETERANS AND THOSE ON UNEMPLOYMENT GET A CHECK?