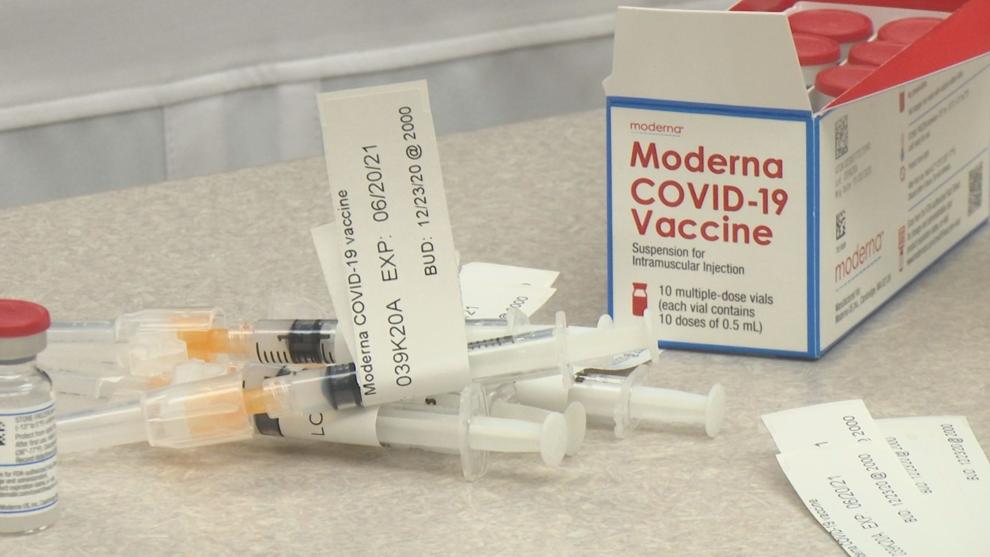 PADUCAH — Local health care leaders have rescheduled this week's COVID-19 vaccination clinics for people 70 and older due to unsafe driving conditions from the  snowstorm.
Mercy Health canceled its clinics on Tuesday and Wednesday at the Paducah Medical Pavilion, said Kevin Compton, public relations and communications manager for Bon Secours Mercy Health.
Mercy Health will contact anyone with appointments on those days to reschedule. Compton said Mercy Health plans to resume the clinic on Thursday if conditions are safe.
To see if Mercy Health has available appointment slots, call 1-866-624-0366.
Baptist Health Paducah also decided to cancel Tuesday's and Wednesday's vaccination clinics at its educational meeting rooms at the rear of the Larry Barton Atrium. In a news release, the hospital said people with appointments scheduled for Tuesday will instead get vaccinated the following Tuesday, Feb. 23. Meanwhile, those with Wednesday appointments will get vaccinated either next Monday or Tuesday.
Baptist Health said the change in appointments will be shown in MyChart, and the hospital will call all patients about their new dates and times. The notification calls may not be from a 270 area code, but it's important for patients to answer since they cannot reschedule by calling the hospital.
Anyone interested in seeing whether appointment slots open up at Baptist Health should check ScheduleYourVaccine.com.
As for west Kentucky's third regional vaccination site, the CFSB Center at Murray State, the Calloway County Health Department decided to hold its next clinic at the arena on Sunday, Feb. 21, from 10 a.m. to 4 p.m. The health department said only people with a previously-scheduled appointment will be vaccinated this Sunday.
Because the Calloway County Health Department will continue holding vaccination clinics at the arena in the future, people are encouraged to sign up for the vaccine on CallowayHealth.org. The health department's website, as well as Murray State's site, MurrayState.edu/Vaccine, will have updates.