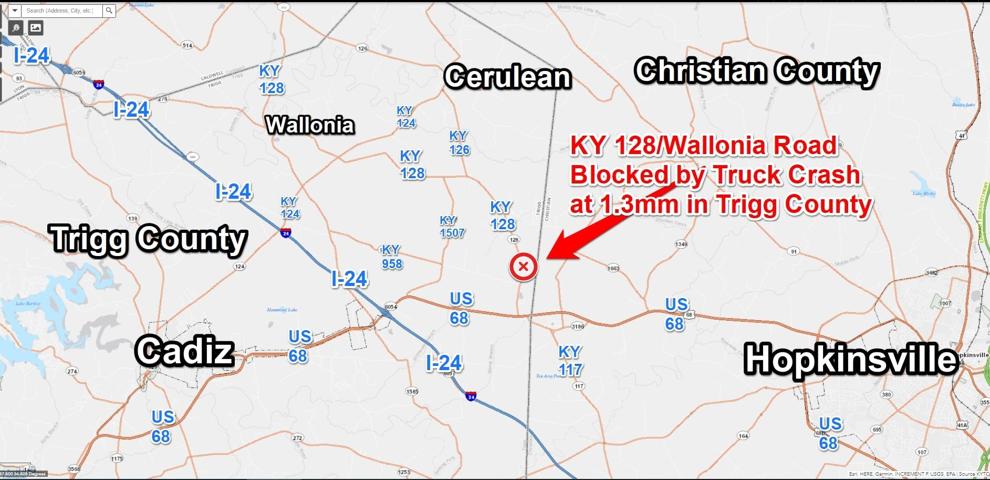 TRIGG COUNTY, KY — Wallonia Road in Trigg County, Kentucky, has reopened to traffic at the 1.3 mile marker. The road was blocked for several hours Wednesday after a truck hauling part of a double-wide mobile home crashed, overturning and blocking the roadway. 
The crash happened a little more than a mile north of U.S. 68, between Dunkerson Road and East Stewart Road in the easternmost part of Trigg County. 
The Kentucky Transportation Cabinet initially said the road was expected to remain closed until about 11:30 p.m., but as of about 9 p.m., the cabinet says the road has reopened and all lanes are open to traffic. 
Wallonia Road is also Kentucky 128.