KEVIL, KY — Natural disasters are unexpected, so you need to make sure that you are prepared for whatever comes your way.
Meteorologists say it is helpful to have an emergency plan, which includes a kit with medical items, a flashlight, and food.
Bradley Pickett is the rural fire chief for Kevil. He lives outside of Kevil. He has a safe room in his home, but does not have an emergency plan. He said it is definitely a good idea. 
The sun was shining, the birds are chirping, and people were out enjoying their Tuesday, but it was very different Monday night.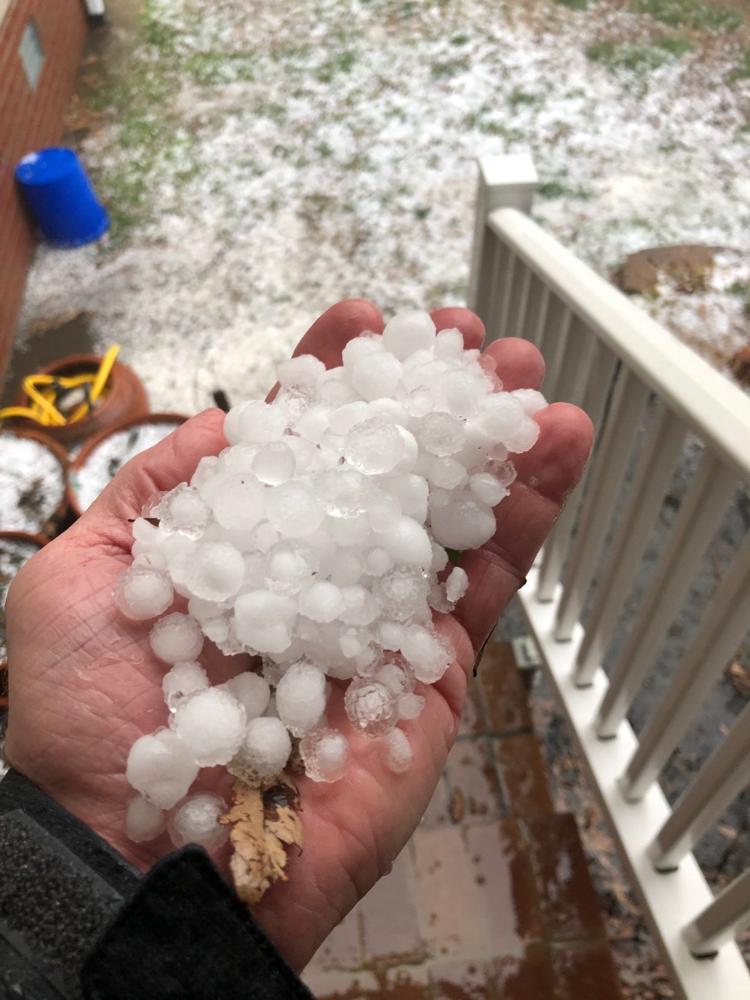 "It was the worst I've experienced in my lifetime, because it started out probably pea-sized, and got close to quarter-sized hail," said Bradley. 
He said the storm got so bad, he and his family went into their basement to seek shelter.
"If you have the opportunity to get into a basement, or lowest part of your home, that's where you need to move to," said Pickett. 
Kevil's hail storm left behind muddy areas and puddles, but it does not compare to the tornadoes that tore through Nashville and surrounding counties, claiming multiple lives.
The tragedy highlights the importance of having a safety plan.
Local 6 Meteorologist Trent Okerson has watched the weather's pattern. He said people should download the right apps, and pay attention to all warnings.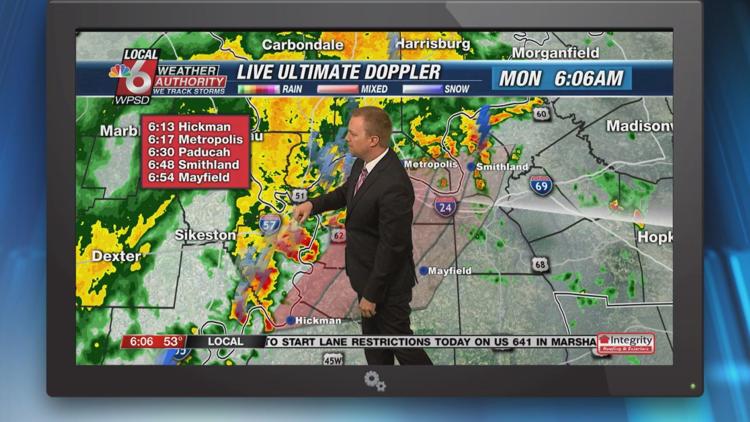 "If you hear that there is a severe thunderstorm warning, take those seriously," said Okerson. 
The meteorologist said being prepared is the best thing you can do to protect you and your pockets.
"It's always good in your emergency kits to have copies, like your insurance policies, even birth certificates, passports, you know, things like that, maybe store those in a safe location," said Okerson. 
Pickett said as the seasons continue to change, he hopes people will prepare for the unexpected.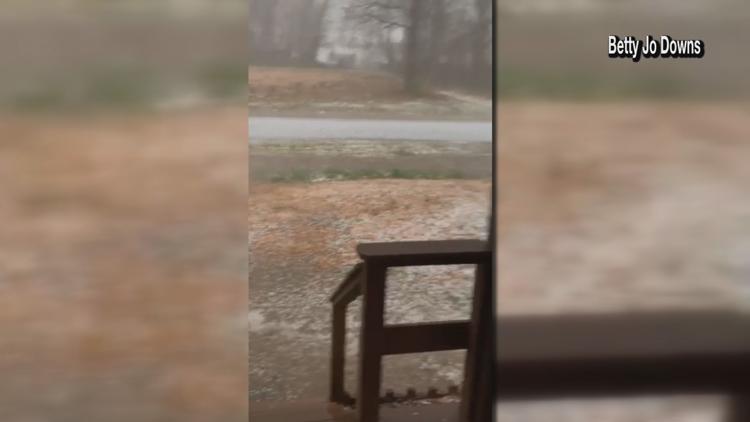 "We're going into spring. We all know what spring storms bring, so just need to be prepared year-round," said Pickett. 
Planning ahead to keep your family safe.
Okerson also said it's important to make sure you have shoes on during a tornado threat.
He said it might sound silly, but it will save you from walking through shards of glass and other items if a tornado does hit.
If you would like to learn how to get a tornado safety checklist, visit the American Red Cross's checklist or Occupational Safety and Health Administration checklist.