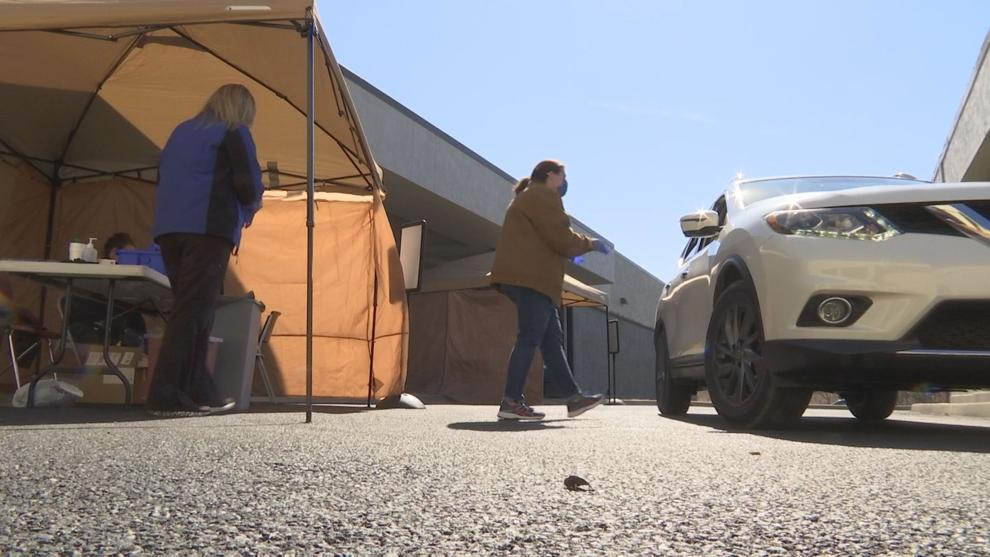 MARION, KY — Crittenden Community Hospital began vaccinating people 65 and older Thursday, and plans to open up vaccine registration to those in phase 1C next week.
The hospital, located at 520 West Gum St. in Marion, is designated by the state as a regional vaccination site, meaning people in counties throughout Kentucky can get vaccinated there. From 8 a.m. to 5 p.m. Thursday, the hospital administered vaccines to 200 people, including those ages 65 and older, becoming the first regional site in west Kentucky to cover that age group. In addition, the hospital vaccinated some people with high-risk medical conditions who are younger than 65.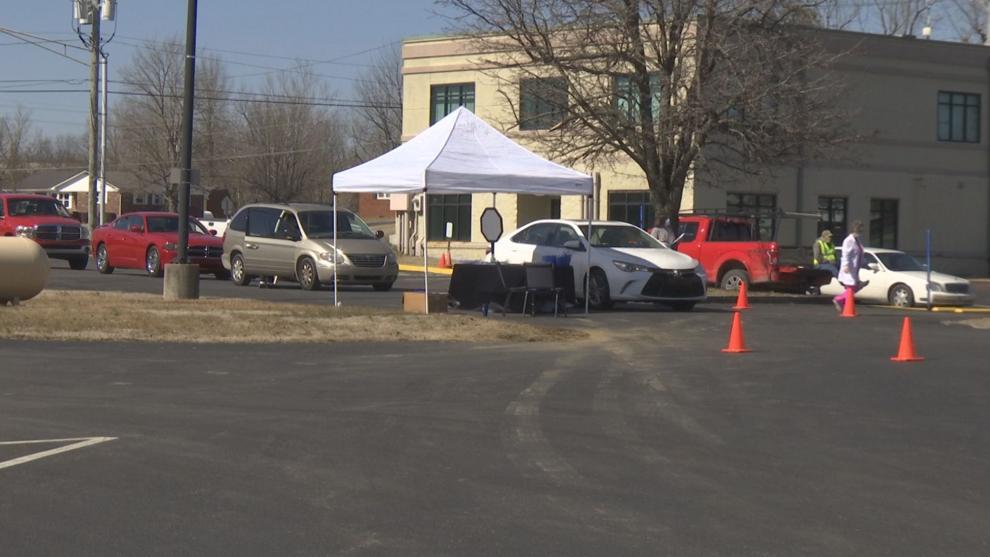 "One thing I think that the state has come to recognize is that areas like ours can move through those phases generally quicker because we don't have the larger populations. So, we meet those tiers much faster," explained Jon Gleason, CEO of Crittenden Community Hospital.
Gleason said the hospital is getting 200 doses each week. In a month, the allotment will increase to 400 a week to cover people who need their second doses.
"You know, for us, it's a celebration," said Gleason. "It's like giving people the key to get out of this mess, and we're just grateful to be able to do it."
The hospital will hold its vaccination clinic every Thursday from 8 a.m. to 5 p.m. It's arranged as a drive-thru, where people get vaccinated without leaving their cars. The process only takes a few minutes, followed by 15 minutes spent in the parking lot to self-monitor for side effects.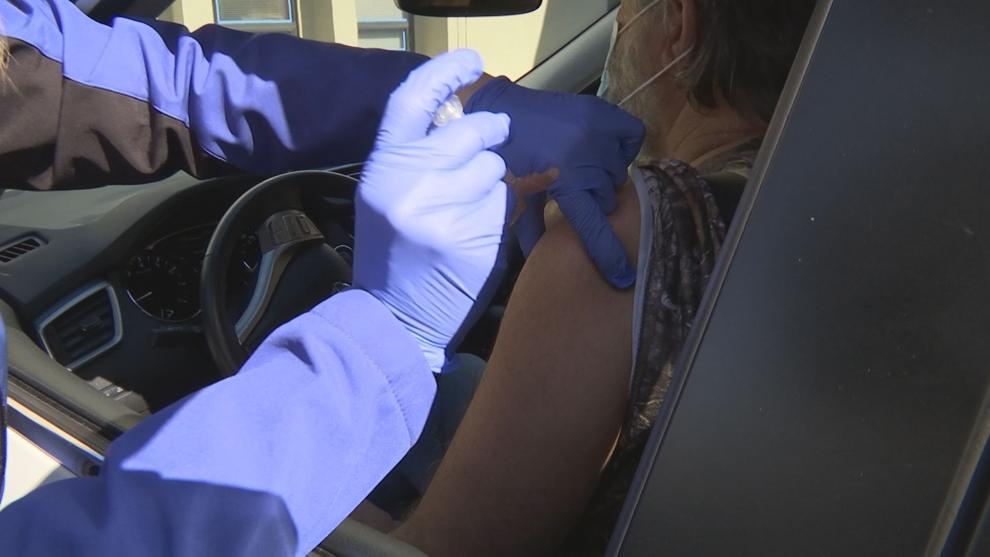 "What we try to do is alleviate that front-loaded burden of all the paperwork, because we knew that, that would really be the bottleneck of the process," said Gleason. "And we've done that by creating an online registration form. And then, actually this next couple coming weeks, we've got calendars that the patients can actually go in and select their time already."
Gleason said starting Monday, March 1, people in phase 1C will be able to register for vaccines at Crittenden Community Hospital, based on guidelines Gov. Andy Beshear recently announced. Those in phase 1C include anyone age 60 or older, anyone age 16 or older with high-risk medical conditions, and all essential workers not covered under phases 1A and 1B.
This graphic shows which conditions are considered to be high risk and which professions are considered essential: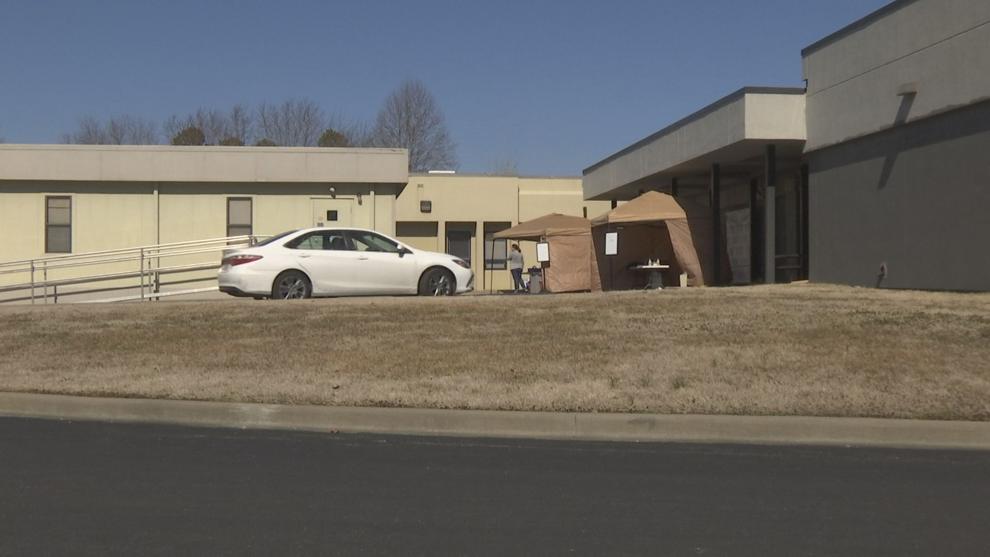 To register for vaccines at Crittenden Community Hospital, visit Crittenden-Health.org, find the Quick Links section on the left side of the page, then scroll down and click on the button that says, "Register for COVID-19 Vaccine." You will be directed to an online registration form. Once the form is filled out, you will be able to select available appointment slots.
Those who do not have access to the online portal can call 270-965-1014 to register for the vaccine.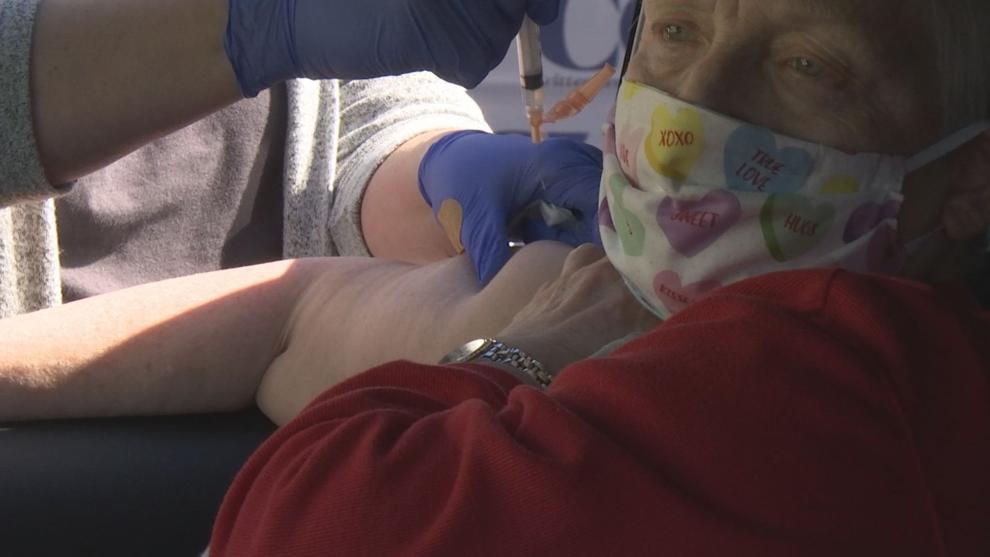 Gleason said it took weeks of discussion with the state before Crittenden Community Hospital was selected as a regional vaccination site.
"The process of selection was begging and pleading with the state," said Gleason. "I'm a big believer in doing whatever we can to get through this pandemic. It started off when Dr. Stack had announced that they were going to start designating sites as regional vaccine centers, and I immediately jumped on it and started emailing our contact with the Kentucky Hospital Association, said 'What do we need to do?'"
Among those who received a first dose at Crittenden Community Hospital Thursday was Larua Darnell, who will turn 62 in May, but has a medical condition.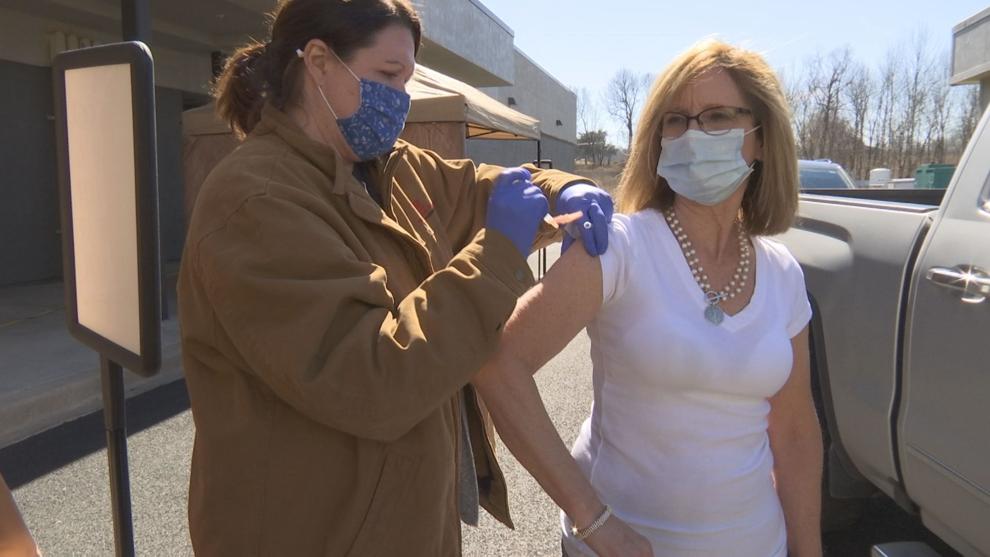 "I had COVID once, and I don't want to get it again," said Darnell. "And I'm around older people, and I don't want to take a chance and giving it to anyone."
Darnell said setting up an appointment was easy.
"They announced it on Channel 6 News, and I registered that night," Darnell said. "And the next, I believe, was when they called and notified me."
Her friend, 66-year-old Harold Dennis, also received his first dose Thursday.
"We got to get this pandemic stopped, and the more people gets vaccinated, the more chance there is stopping it," said Dennis.
These are the plans for the other regional vaccination sites in west Kentucky:
Caldwell Medical Center began administering the Moderna vaccine on Thursday, and will continue to hold clinics every Thursday thereafter. The hospital is accepting appointments for Phase 1A health care workers and those in Phase 1B, which includes people 70 or older, first responders and school employees. The hospital will move to Phase 1C when distribution in the first two tiers are complete. Call 270-365-0428 to schedule an appointment.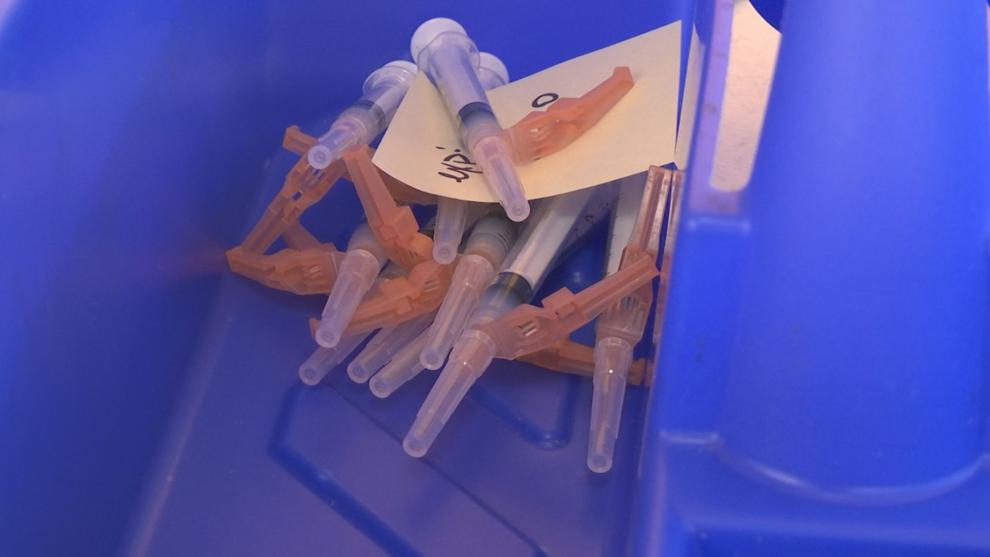 Baptist Health is still prioritizing people in the 1A and 1B populations. The hospital will make an announcement when it moves to Phase 1C. Visit ScheduleYourVaccine.com to check for and schedule appointments.
Mercy Health is waiting for demand in the 1B population to slow before deciding when to transition to Phase 1C, said Kevin Compton, public relations and communications manager for Bon Secours Mercy Health. To see if Mercy Health has available appointment slots, call 1-866-624-0366.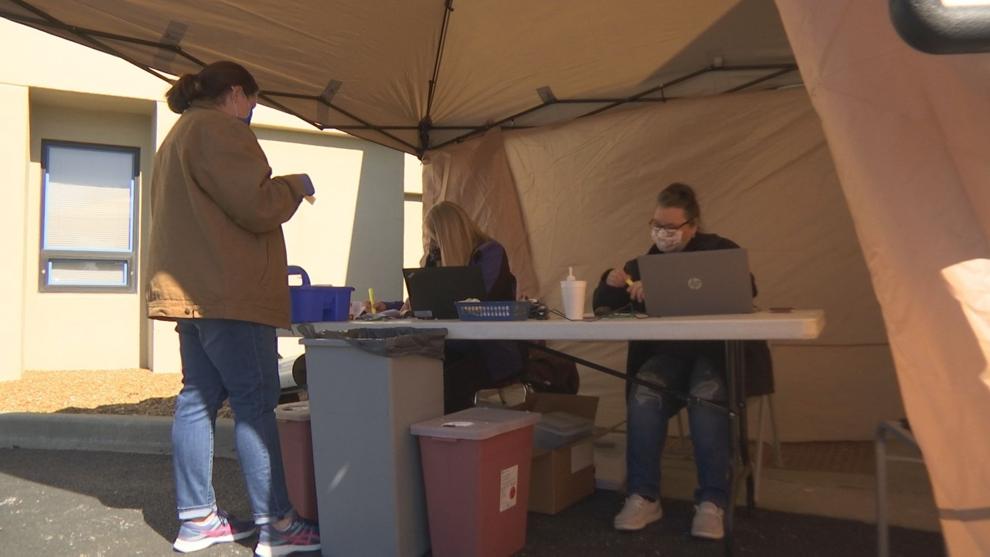 The Calloway County Health Department will hold its next regional clinic at the CFSB Center at Murray State on Wednesday, March 3, from 10 a.m. to 4 p.m. The health department will schedule appointments directly from its signup list. Those in Phase 1B, including people 70 or older, and some in Phase 1C will be vaccinated. Only those with an appointment can be vaccinated at the CFSB Center. To sign up for vaccinations, visit CallowayHealth.org.
Regardless of where you register, Gleason advises that you stick with one site instead of registering at multiple locations.
"If you register for one vaccination site, please just stay registered with them. Don't hop from registration site to registration site to registration site, because what that does is it causes a lot more work. It's a lot more time-consuming for us to get back to people and filter through those," Gleason said. "For example, we called several people this week who said, 'Whoa, I just got a call from the health department, and they're going to get me in.' So I'd like to encourage people: We want to help everybody we can, but if you register, please only register here or stick to where you've done before."