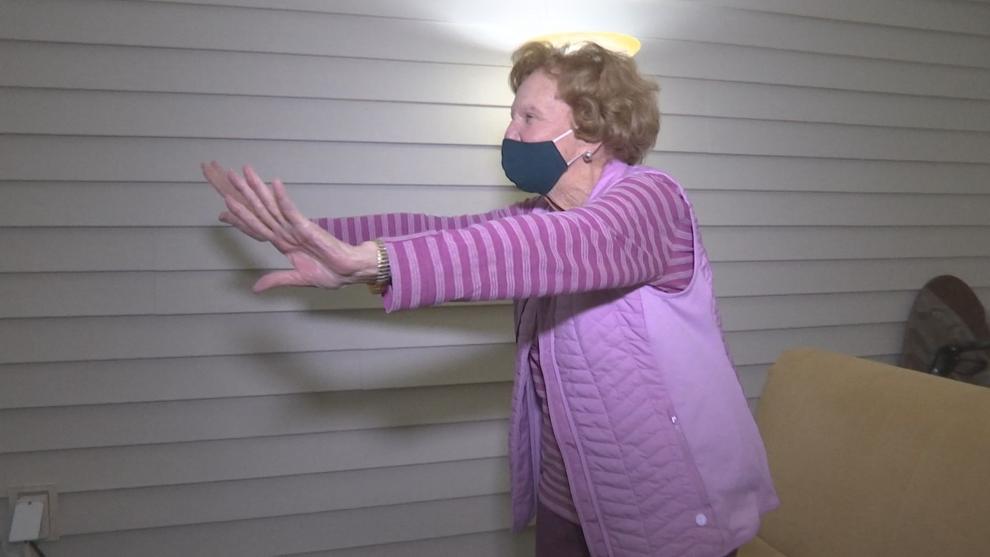 PADUCAH — Rivercrest Place Assisted Living in Paducah has begun allowing in-person visits using a recently-built special area that keeps residents and visitors safe.
The new visitation area is independent from the rest of the facility, complete with its own ventilation system, air purifier, heating source and separate entrance. It features seats that are spaced for social distancing. In addition, visitors and residents are required to wear masks during each visit, which lasts a maximum of 30 minutes, said Rivercrest Life Enrichment Director Chris Everett. The room is sanitized after each use.
Rivercrest Executive Director Clint Warf said the facility has been allowing in-person visits at the new area since the second week of February, about two weeks after the residents received their second doses of the COVID-19 vaccine. So far, there have been about 10 to 15 visits each week.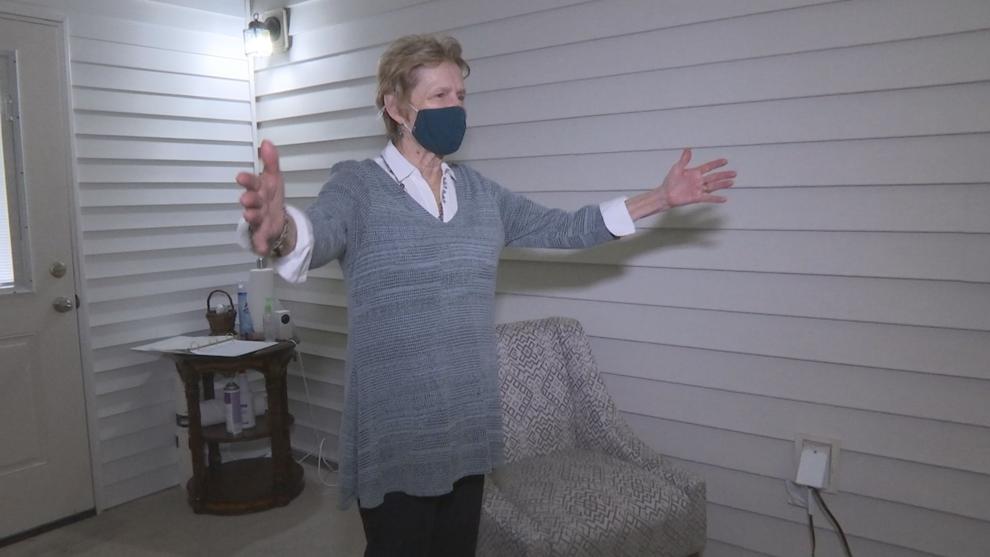 Prior to using the new visitation area, Rivercrest had not had any in-person visits for about four months to protect residents from the pandemic.
Friday morning, 91-year-old Rivercrest resident Shirley Grimes went to the new visitation area to welcome her first visitor since mid-October, Camilla Shumaker, who is married to Grimes' first cousin, Jim. Grimes does not have children or siblings, and her husband had passed away about five years ago. As a result, the Shumakers are the only family members Grimes has in the area.
"You know what I'm thinking? I'm thinking I love you," Grimes told Shumaker. "I think it's nice that they're doing this for us. You know, this room is fixed for us."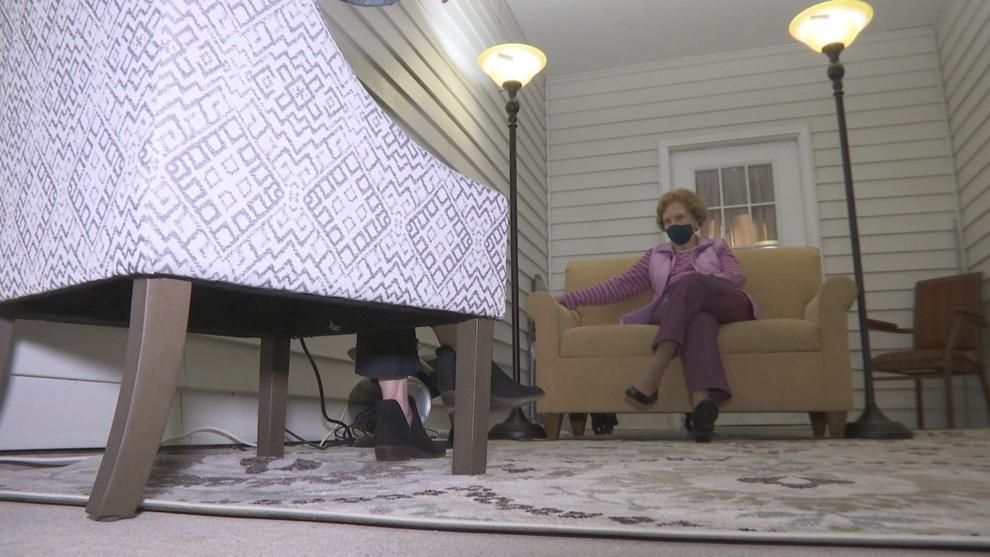 Grimes and Shumaker talked about a variety of topics, from daily routines, to the recent snow, to Grimes' recovery from COVID-19.
"I made it through it. I didn't give up," Grimes told Shumaker.
"Glad you didn't have to go to the hospital," Shumaker responded.
Grimes said she's glad that Rivercrest created the new visitation area, because the months of not having visitors were tough.
"I'm thankful for this place. But I sit here day, and day, and day, and day, and do the same thing," said Grimes. "It's just wonderful to see Camilla again. But I still have got to hug her. I guess I'm a hugging family."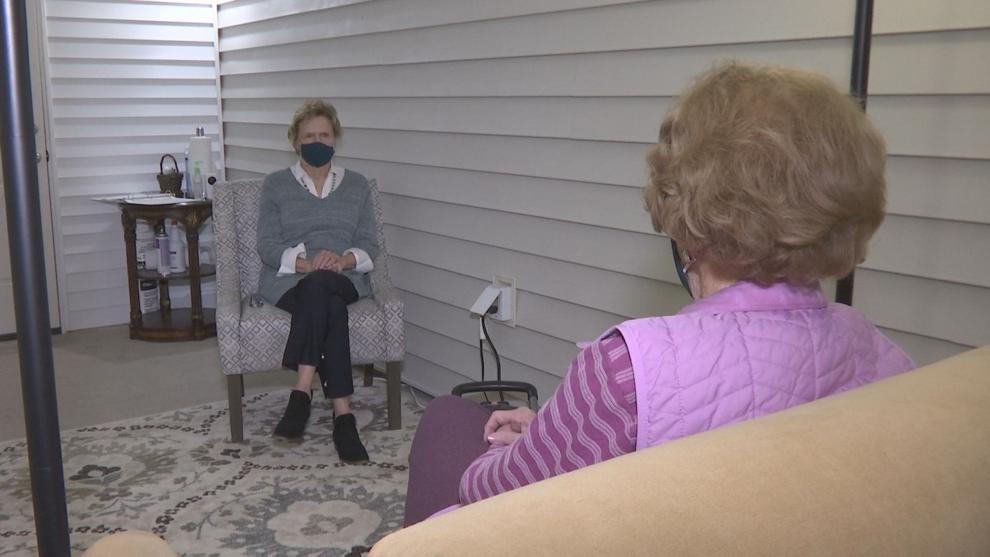 As for Shumaker, visiting Grimes felt like a step toward normalcy.
"I think it's the beginning of getting her life back, and to be able to look forward then to getting in the car with us and — we used to go shopping at the clothing stores — and to be able to look forward to doing that, this is step one in that direction," said Shumaker.
For Grimes, Shumaker being there brought out tears
"I'm a cry baby. Crying. I'm happy," said Grimes. "It's in my heart, it's just in my heart to like and to love."
Grimes is among the 43 of 45 residents at Rivercrest Place who have been fully vaccinated against COVID-19.