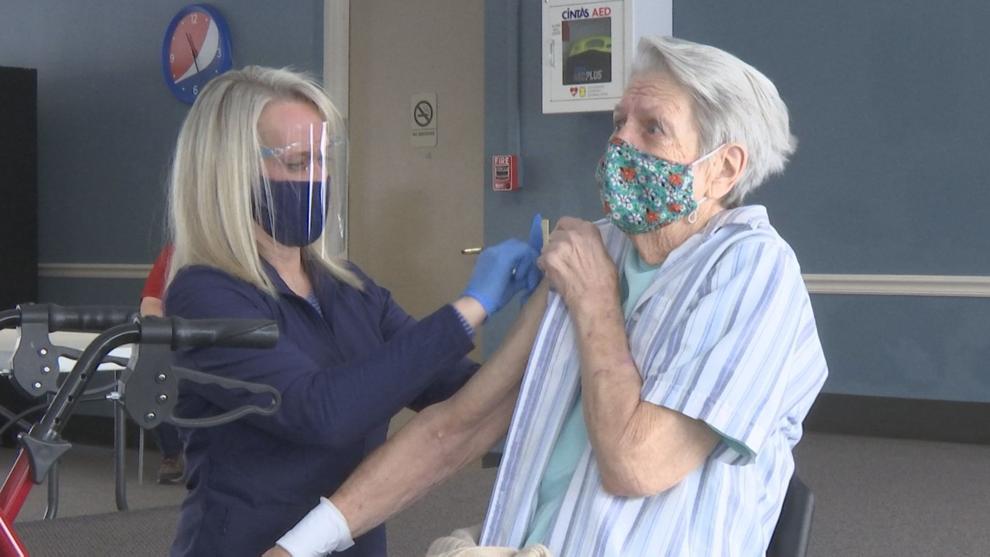 PADUCAH — Some are elderly, others have disabilities, and they are among those at the highest risk for complications from COVID-19. So on Thursday, a Paducah pharmacy brought vaccines directly to them.
Davis Drugs vaccinated the residents of Jackson House and WBS Retirement Center inside the Jackson House activity room. The pharmacy brought about 60 doses of the Moderna vaccine for residents 70 and older. Among those who received their first dose was Louise Kent, who said the clinic was probably her only way to get vaccinated.
"I don't think I would have been able to get out, because I don't drive, everybody works, the weather doesn't help," said Kent.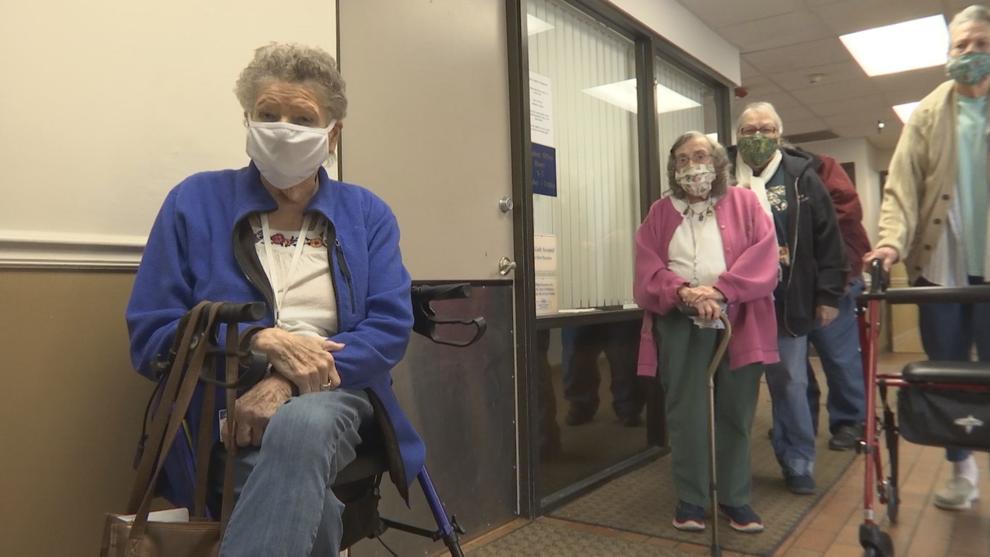 Kent added that she felt fine after getting the vaccine.
Vickie Adams, who said she has "bad lungs," also received her first dose at Jackson House Thursday morning. She said she had tried booking an appointment with the local regional vaccination sites, but did not have any luck. Adams said she was initially afraid, but also understood the consequences of COVID-19.
"I was scared to death. But I prayed so much, and God told me, 'Take it.' So I do," Adams said. "I don't want to die, and I know we all have borrowed time, but I love my friends, my family, and I want to live a little longer."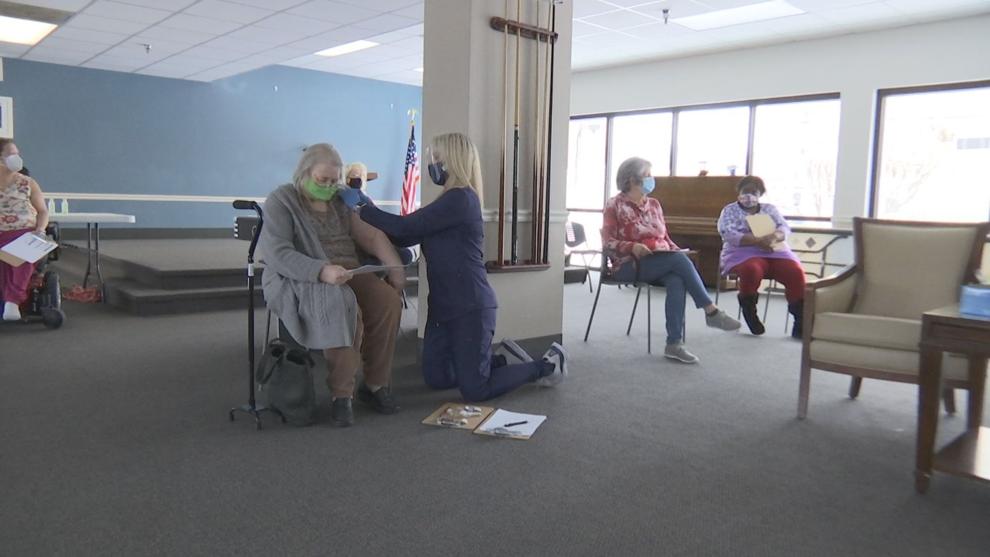 Adams said after getting her first dose, she felt less nervous.
"I feel content now," Adams said. "It's like, 'OK, it's over.' So the next one is the winner, is what I heard. You might have some reaction. But I still have my faith. Jackson House arranged it for us, and it's a blessing because they keep helping us out with little things."
Davis Drugs has administered flu shots at Jackson House for years. So Thursday's clinic is another step in that partnership.
"They weren't getting vaccination like a lot of the personal care homes and nursing homes," said Marshall Davis, owner pharmacist of Davis Drugs. "They have a lot of residents 70 and older. Plus, they're kind of in a confined space. It's kind of like being in an assisted living or personal care home or a nursing home where people are in a tight community. And so to keep an outbreak from happening, they need the vaccine to protect them."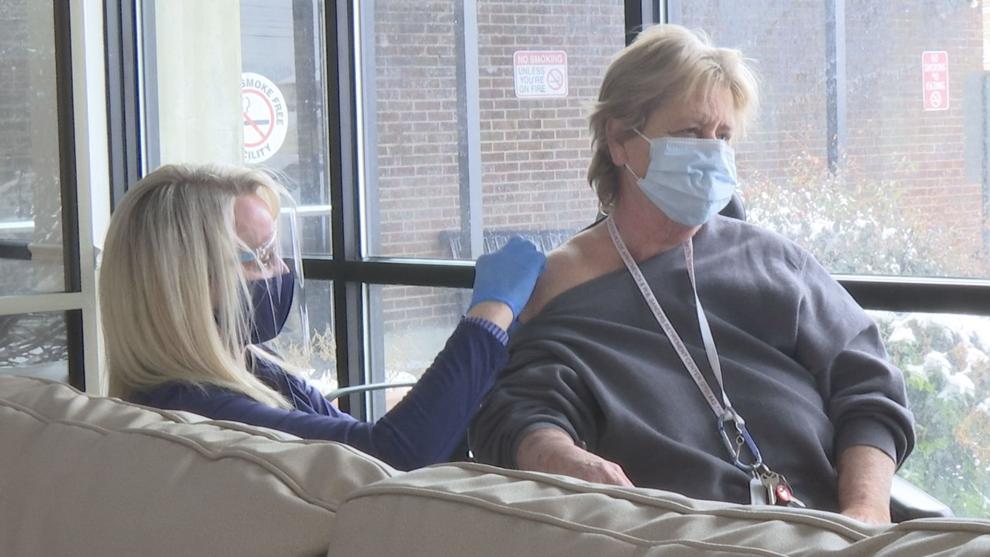 Shannon Tutor, property manager of Jackson House and WBS Retirement Center, said all the residents are either elderly or have disabilities. Roughly a third of them are 70 or older. Tutor said Davis Drugs sent out a survey a few weeks ago, asking who was interested in getting vaccinated.
Davis said it's a good feeling to provide vaccines to people who otherwise would not be able to access them.
"Whether we're vaccinating at the pharmacy or in a location like this, it's kind of a community service in that we're trying to help protect our community and help protect ourselves. Quite frankly, I'm ready to go back to restaurants more than I am now, and get out and go."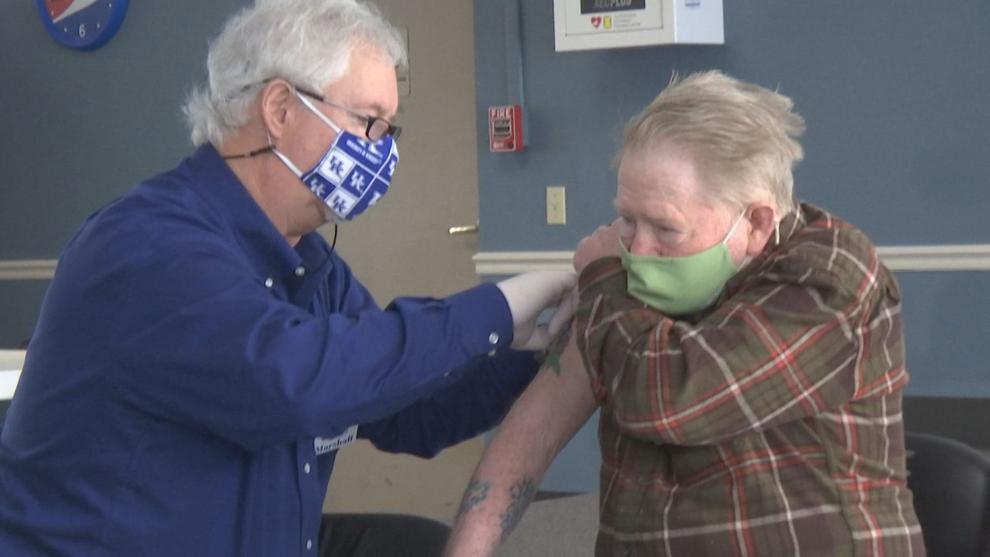 Davis Drugs and some other local pharmacies are getting vaccines weekly as part of a federal program. Marshall said his pharmacy is scheduled to receive about 100 doses a week. However, he said the pharmacy did not get any this week, likely due to the winter weather. Davis said he was told that in a few weeks, his pharmacy will get an additional 100 doses a week to administer as second doses.
Davis said he already has a long list of names of people eligible for the vaccines, enough to fill appointments for the next several weeks.
"It'll probably be, I would say, toward the end of March or April before we have (more) doses available," said Davis. "And hopefully, there will be doses available at other doses prior to that time."