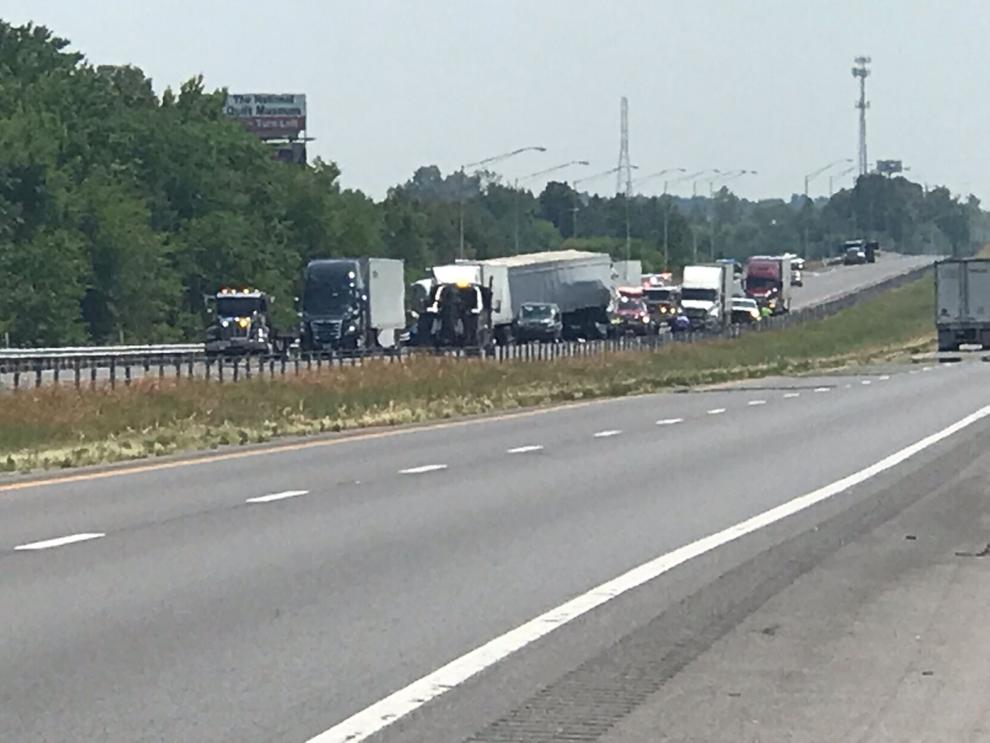 PADUCAH — A multi-vehicle crash is blocking Intestate 24 westbound at the 2.4 mile point in Paducah, the Kentucky Transportation Cabinet says. 
The Paducah Police Department says three semitrailers and three noncommercial vehicles were involved in the crash, which happened between I-24 exit 3 and the Ohio River bridge.
Police say one driver died in the crash, and five other people were hospitalized.  
UPDATE: 1 killed, 5 injured in multi-vehicle wreck on I-24 in Paducah
At last update from Paducah police, the interstate is expected to reopen by mid-evening. Police say a large amount of oil and diesel spilled at the crash site, and there's a large amount of debris as well. Officers say cleanup efforts may last until 8 p.m. or later. 
Noncommercial vehicles are advised to detour via the U.S. 45 Ohio River "Brookport" Bridge. Large commercial vehicles like semitrailers cannot use the Brookport bridge, and should instead detour by taking U.S. 60 west to the U.S. 51 Ohio River "Cairo" Bridge to connect to I-57 to continue travel into Illinois.