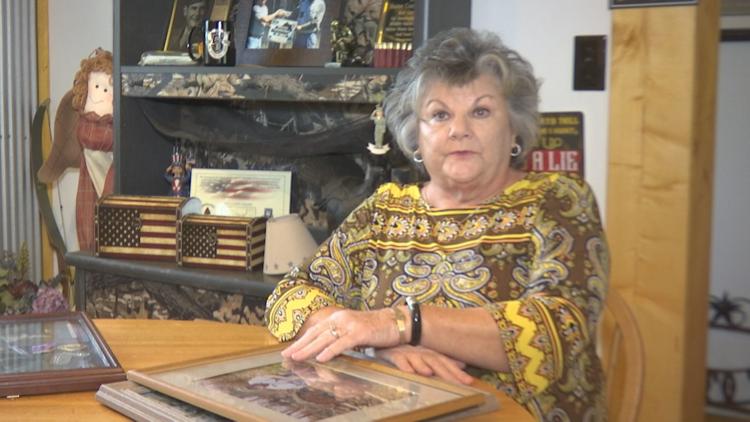 LIVINGSTON COUNTY, KY — As Veterans Day approaches, we honor not just those who served, but also those who are serving veterans. Local 6 met with Dee Dee Lindsey, recipient of this year's Patriot Award.
Lindsey was chosen for the award because of a lodge she created on U.S. 60 near Burna in Livingston County. The lodge hosts turkey and deer hunts for current service members and veterans. They would spend the weekend there, hunting with guides during the day, then eating and sleeping there at night. Lindsey would cook for them.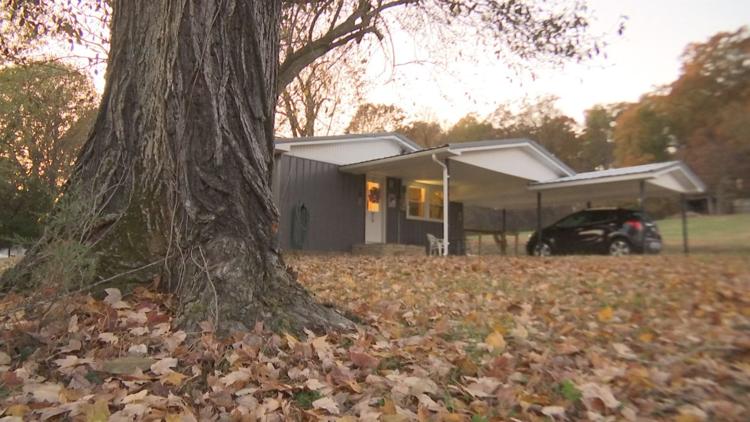 "I tell them when they get here, 'You treat this like it's your house,'" Lindsey said.
Not only is it a hunting lodge. It's a place for fellowship, a place to heal.
"I have personally witnessed two soldiers at one of our food gatherings stand up at different times and tell us that if it weren't for programs like this, they had considered suicide," Lindsey said.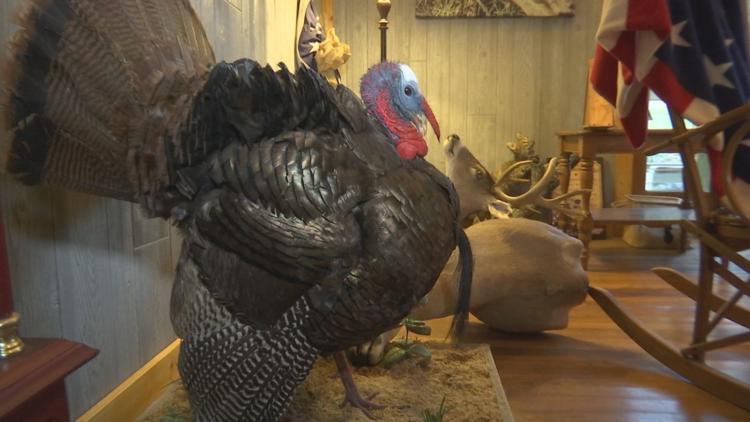 Lindsey said the lodge hosts two hunts each year: a turkey hunt in the spring and a deer hunt in the fall. For each hunt, the lodge can accommodate up to 12 service members and veterans.
"Sometimes when they come in, they're very quiet. They will greet you and all, but they're very quiet and reserved," said Lindsey. "And then, they get out on that hunt. I don't know what takes place out there among the fellas. But, if they get that deer, that turkey, they are just transformed."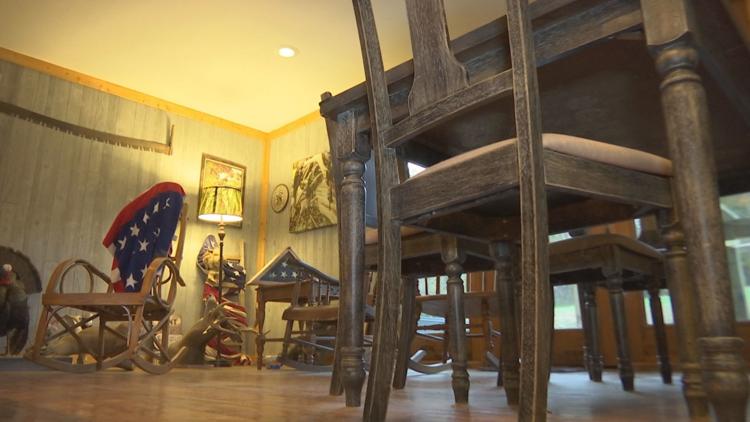 Lindsey said her husband, Joe, came up with the idea of creating the lodge for service members and veterans. Joe was inspired by Lindsey's father, Otis Shaw, a World War II veteran and Purple Heart recipient who fought in the Battle of the Bulge.
"He was shot in his chest in Germany and he spent like nine months in a hospital," Lindsey said.
Joe was an avid hunter himself, Lindsey said. But he passed away in 2014. Determined to make Joe's dream a reality, Lindsey continued working on the lodge.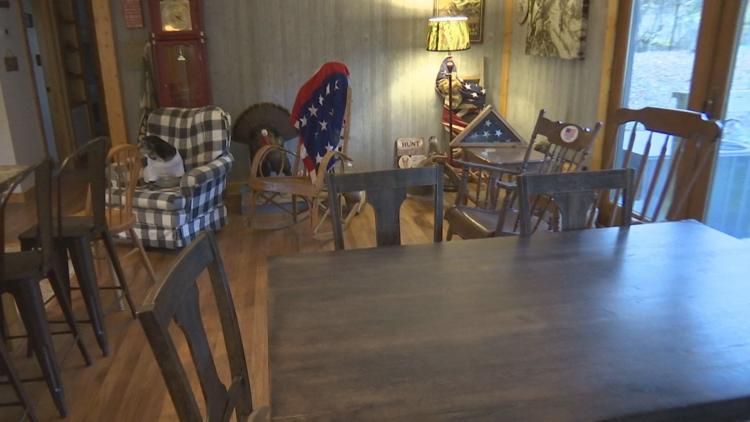 "I wanted to finish it, too, because Joe — this is what he talked about. He was so excited about it," Lindsey said.
In 2018, she opened the lodge to service members and veterans.
"It's my life. I do this twice a year, and that's my life. I look forward to that," said Lindsey.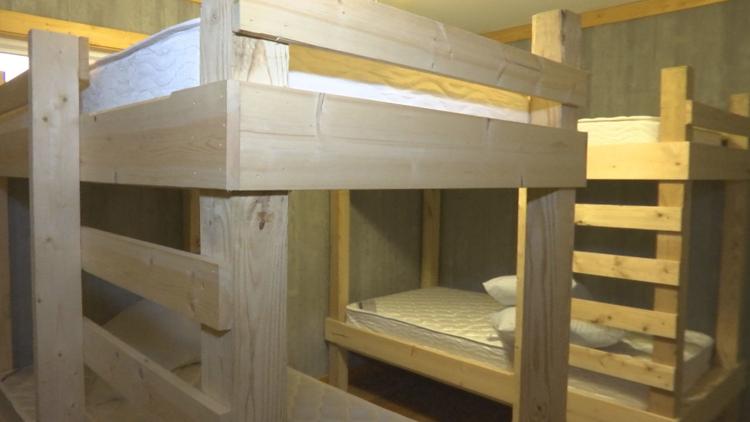 The lodge is filled with plaques of funny sayings to make them feel at home. One of them says: "Shopping with your husband is like hunting with the game warden."
The lodge even has a mascot, Maynard the dog, who wears a 101st Airborne Division T-shirt.
Lindsey said more service members and veterans will be coming to the lodge in a week for another hunt. While they will all stay at the lodge for the weekend, they will be hunting in Livingston, Marshall and Crittenden counties.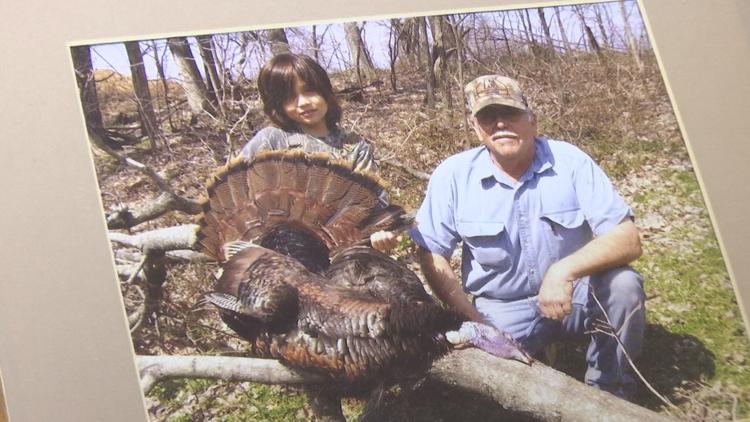 "You know, you've got to give back. And honestly, they may think they're getting the blessing. No, it's us," Lindsey said.
The Shelley Nickell Chapter of the National Wild Turkey Federation organizes the hunts. Many of the service members who take part are from Fort Campbell. If you know of any veteran or service member who would like to participate, contact the chapter on its Facebook page.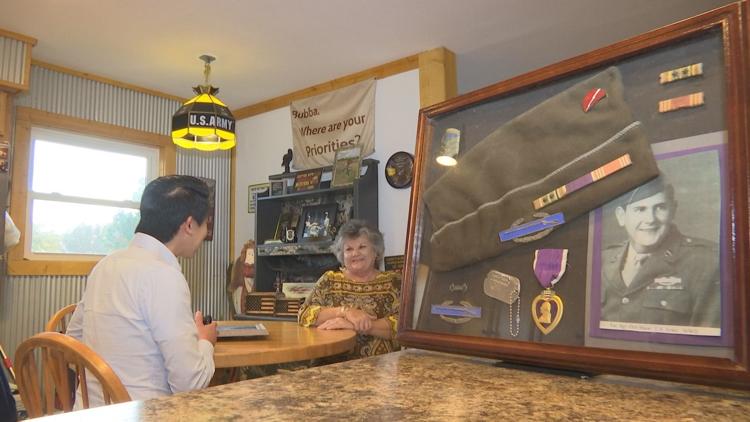 Lindsey will be receiving the Patriot Award on Monday, Nov. 11, during the expanded Veterans Day celebration in Paducah. She will also be in the parade.
Click here for more information on the day's events.