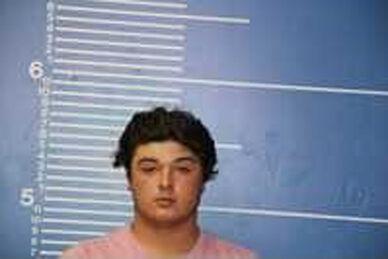 SCOTT COUNTY, MO — The Scott County Sheriff's Office in southeast Missouri is searching for an inmate who escaped from the custody of the Chaffee Police Department. 
Investigators are searching for 20-year-old Austin Mason, who was in police custody regarding multiple felony charges, according to the sheriff's office. 
The sheriff's office says he was last seen wearing a blue shirt and black shorts or pants. Investigators believe someone picked him up in Chaffee. 
According to the sheriff's office, Mason is known to spend time in Poplar Bluff. 
Investigators ask those with information about where Mason is to call the Scott County Sheriff's Office at 573-545-3525 or 573-471-3530, the Chaffee Police Department at 573-887-6911 or the Missouri State Highway Patrol Troop E Headquarters at 573-840-9500.