PADUCAH -- One dollar can get you a sandwich at some fast food restaurants, but in 1923, it got you the patent for synthetic insulin.
On January 23, 1923, the American patents for insulin were sold to the University of Toronto for $1 each. A research assistant involved in the insulin testing reportedly says, "Insulin belongs to the world, not to me."
Today, one vial of insulin can cost a patient with diabetes more than $1,000. According to Good RX, one brand of insulin can cost you $1,037 to be exact. 
The Center for Disease Control and Prevention reported Kentucky as having has the the third highest rate of people living with diabetes in the United States. The cost of the disease weighs heavy on the Commonwealth and is effectively turning a manageable disease into a death sentence for those who can't afford the medicine.
Billy Peevyhouse loves to take photos from around his home in Graves County, Kentucky.
"God put us here and I love it," he says.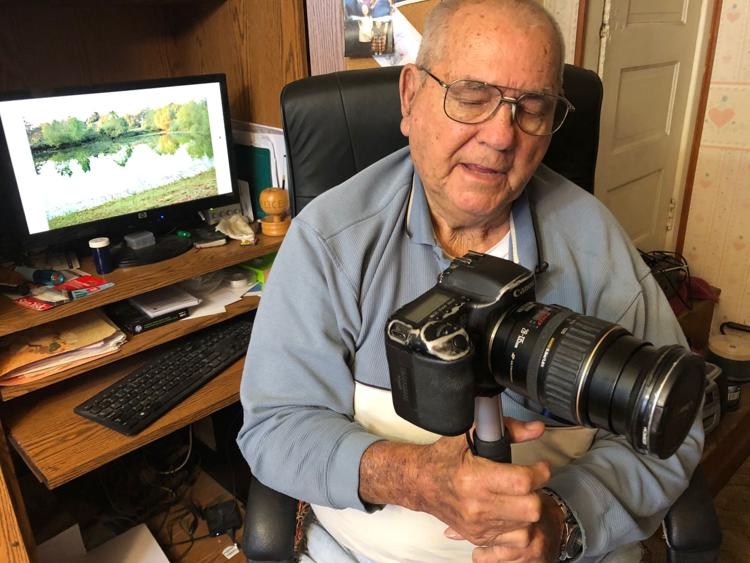 Peevyhouse feels closer to God when capturing photos of sunsets and clouds rolling over the home he's lived in for decades. He's taken thousands of photos over the years, but has had to slow down. He is starting to feel the side affects of his decades-long battle with Type 2 diabetes.
"My feet when you touch them certain places they're very very sore," he says. 
Peevyhouse goes in and out of a makeshift medicine cabinet that sits in his kitchen a few times a day. There are five drawers and most of this medicine in it are not for diabetes, but instead for complications from diabetes.
"I might be put on one I can't afford," he says. 
A 2018 study from the American Diabetes Association showed people with diagnosed diabetes incur average medical costs of about $17,000 a year. That includes hospital and doctor visits, diabetes medicine and all the supplies that go with it.
Insulin is one of the most expensive costs of diabetes. Peevyhouse injects himself with insulin up to four times a day.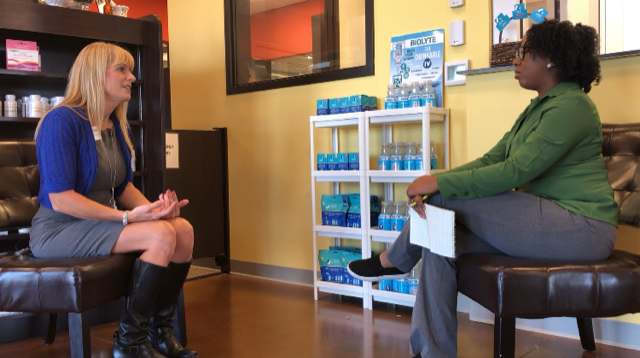 Clincial pharmacy services director Kelly Whitaker works at Strawberry Hill Pharmacy in Paducah and sees patients struggle with the costs every day.
"It is sad to see patients choosing between quality of life and good health, medications and other things that they need to purchase or even their food and housing," Whitaker says.
The Health Care Cost Institute found insulin prescription nearly doubled and some brands tripled between 2012 and 2016.
"The drug manufacturers have to invest a lot of time and energy to get the drugs to market and then once they're on the market, they are able to have a patent in on it for several years so that they're the only ones that can produce that particular medication," Whitaker says.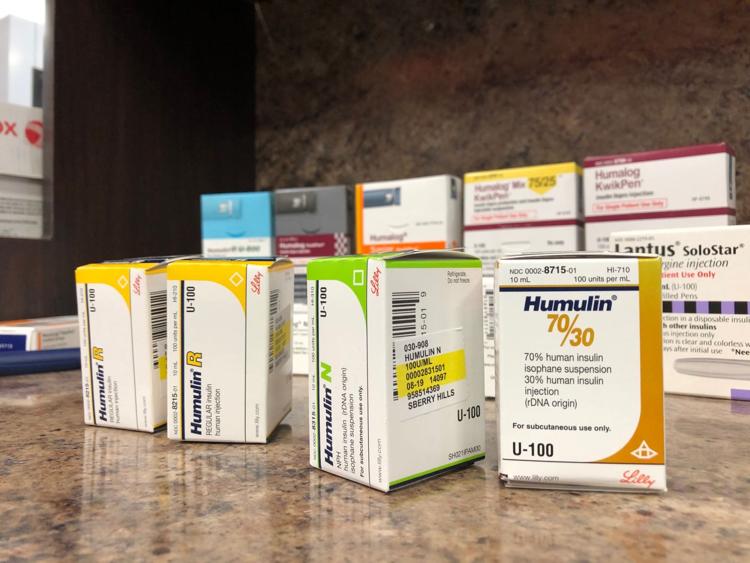 Patents restricts generic versions of insulin from coming to market sooner and stops cheaper version of insulin to be produced. Peevyhouse just recently found a cheaper brand of insulin last year.
"The five or six valves that I had at the time were about $1,600," he says. "The second time I bought it, that was $3,200 plus my other medicine so that put me in the donut hole in May."  
The donut hole is the coverage gap in most medicare drug plans. The coverage gap begins after you and your plan have spent $3,820 on covered drugs. After that, it's up to the elderly patient to spend $5,100 out-of-pocket to get out of the coverage gap and reach the other side of the donut hole.
Steep health care costs like this can lead to tough decisions. Deanna Leonard from the Purchase District Health Department says it can lead to diabetes distress.
"I encourage getting the support systems they need, that support from family and they may need the support from their healthcare providers," she says. "Sometimes they need to go in to get help for mental health providers and to talk through the issues if need be because diabetes and depression are so common."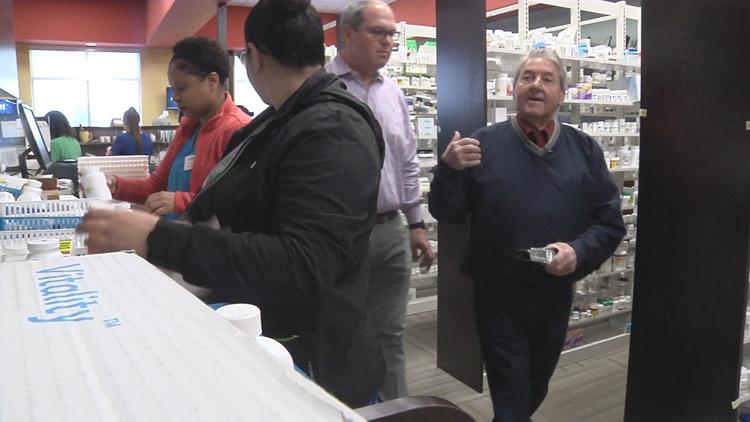 Larry Clark delivers medicine to patients for Strawberry Hills Pharmacy. He recently lost his wife of 56 years, who helped him battle the disease.
"I didn't care," he says. "When you lose the most important thing in your life, you don't care."
Clark stopped taking care of himself and says the diabetes would have killed him if he didn't start the diabetes education course at Strawberry Hills Pharmacy with Whitaker. 
"There's access, but you have to go out of your way to get that access where mine was a little bit more readily available," Clark says. 
Diabetes education courses teach people how to reduce the need for costly medications, although some people will always need to take medication for the disease. 
Peevyhouse says local groups like Heart USA Prescription Medicine have helped keep the overbearing costs of medications down for now.
Heart USA helps hundreds of people in west Kentucky receive free and discounted medication. They helped obtain more than 500 3-month orders for diabetes medications this year. Around 15% of all medications they help people afford are diabetes medications. 
"We're old and don't have a lot of income, so it matters a whole bunch that it's a lot more affordable than what it used to be," Peevyhouse says. 
Almost 80,000 people die every year in the US from diabetes. As the rate of people diagnosed with diabetes continue to rise, so does the medicine they need to live.
You can visit this west Kentucky diabetes resource guide to help you afford and manager your diabetes.
To find out if you are at risk of diabetes, the CDC has this pre-diabetes test.