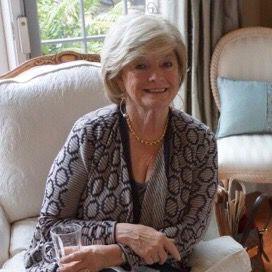 UNION CITY, TN — Jenny Kirkland — who co-founded Discovery Park of America in Union City, Tennessee, with her husband, entrepreneur Robert Kirkland — passed away Monday, a park spokeswoman confirms.
Mary Bondurant with Discovery Park of America confirmed 76-year-old Kirkland's death with Local 6. An obituary written for her says she passed away after a brief battle with cancer. Funeral arrangements are being handled by White-Ranson Funeral Home.
The Kirklands donated more than $142 million to create the 50-acre heritage park, and Jenny Kirkland was president of the park's principle funder — the Robert E. & Jenny D. Kirkland Foundation — until her death. The nonprofit, educational park and museum includes exhibits on nature, science, technology, history, art and more.
A graduate of Union City High School, Kirkland was an active member of her community. She served on the Discovery Park of America and Promethean Foundation boards of directors, her obituary notes, and she was a founding contributor to the Union City Rotary Club's European trip for local high school students. In 2017, she was honored with a Sterling Award. Jackson Area Business and Professional Women hosts the Sterling Awards each year to recognize influential women of West Tennessee.
Robert Kirkland passed away in 2015 at the age of 77. He co-founded the Kirkland's chain of home decor stores. He was born in South Carolina, but he lived in Union City for much of his life. The couple were well known for their philanthropic work in the community they called home.
A visitation ceremony is scheduled from 12 p.m. to 3 p.m. Wednesday, August 21, at St. James Episcopal Church in Union City, where she was a longtime member. A funeral service will follow the visitation at the church.
To read the obituary for Jenny Kirkland, click here.