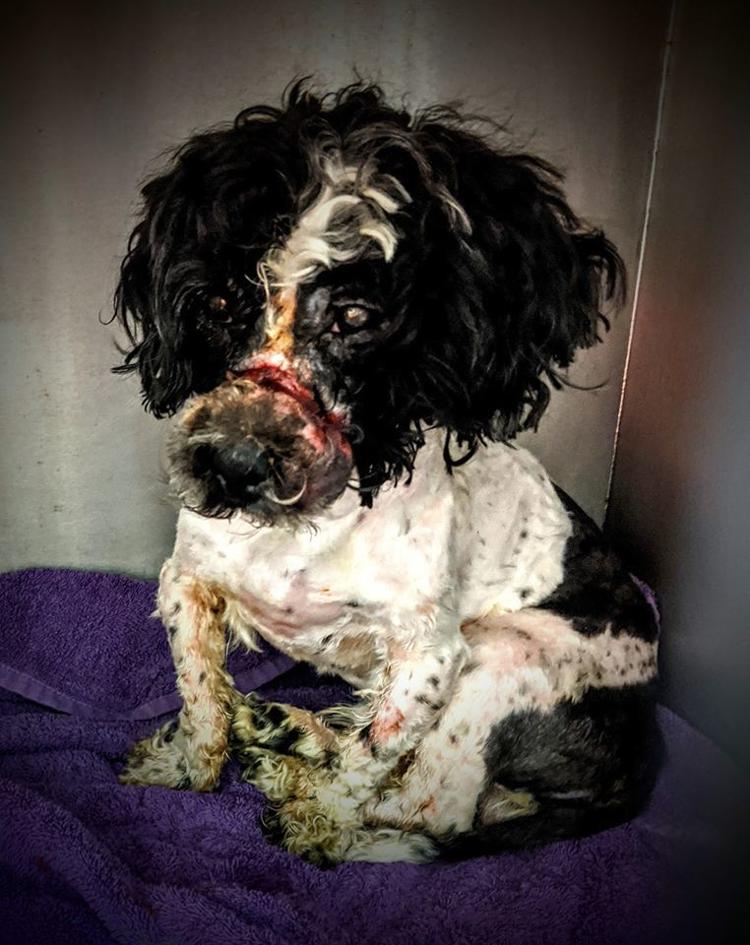 MURPHYSBORO, IL — An animal rescue in southern Illinois says a dog had to have surgery after someone sealed its mouth shut with rubber bands. 
St. Francis Community Animal Rescue and Education in Murphysboro, Illinois, says the dog arrived at the rescue Monday afternoon and was immediately rushed to surgery. The rescue says the dog's mouth had deep cuts from rubber bands that were used to close its mouth. 
The rescue says the rubber bands cut off the dog's circulation and cut down to the bone. In a post to its official Facebook page, the rescue says the 13-pound dog is sweet and gentle — never once growling at or biting anyone caring for it. 
In an update about the dog's condition, the rescue says, after two-and-a-half hours in surgery, the rubber bands were removed. 
The Carbondale Police Department is investigating the abuse case. We are working to learn more information about that investigation.