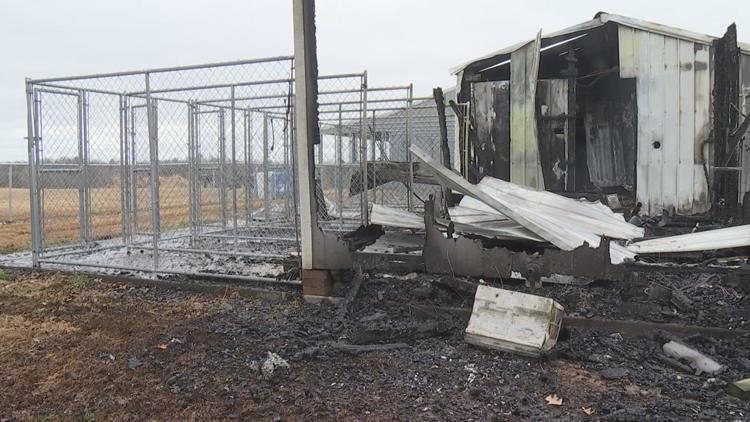 GRAVES COUNTY, KY — Neighbors stepped up to rescue more than a dozen dogs and puppies after a fire broke out at a kennel in Graves County Monday morning.
The fire department eventually put the fire out. One dog was killed in the fire.
Lisa Jones breeds and raises miniature schnauzers. It's been a hobby of hers for more than 20 years. Jones said the dogs are her babies. That's why she was devastated to learn her kennel caught fire.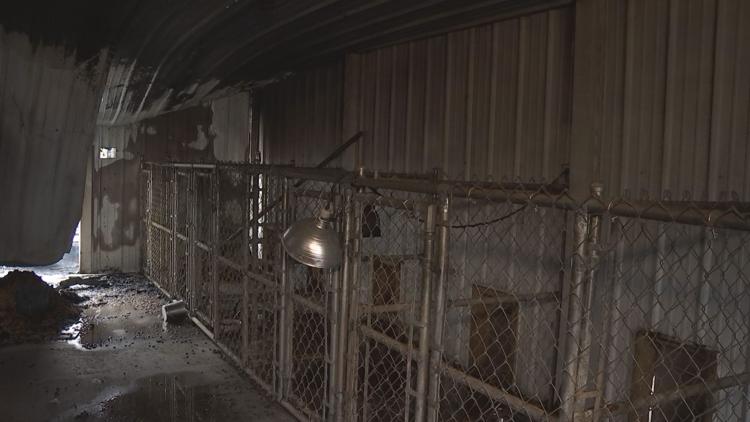 "I went to the door, and a gentleman said 'your building is on fire,' Jones said. "So I said 'Oh my God, my dogs are in the building.'"
Despite the damage, she's grateful most of the dogs made it out safely.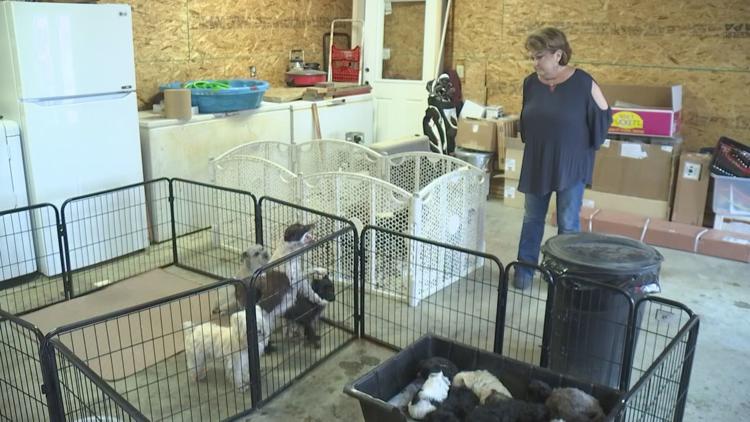 "You know the buildings can be replaced, but obviously the dogs can't be," she said.
Jones said the dogs wouldn't have been saved without the help of the neighbors who made sure they got out of the kennel safely.
Travis Rotolo, 18, helped with the rescue, even though he doesn't know Jones. On his way to school, his dad stopped after they saw smoke coming from the kennel. They helped bring puppies out until the Viola Fire Department and the North Graves County Fire Department arrived.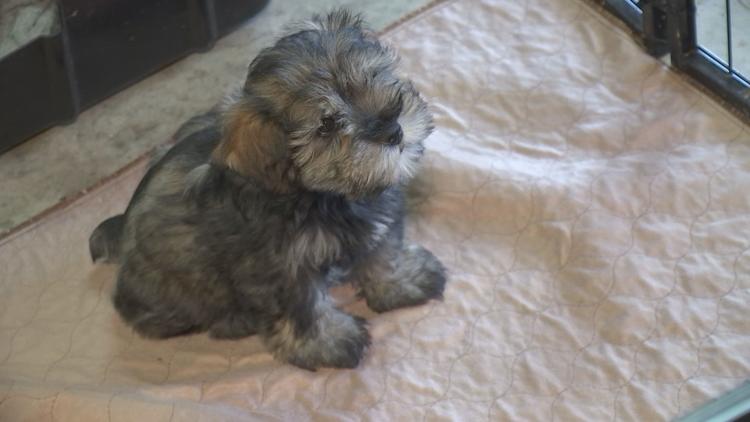 Rotolo said helping anyone in need is just the right thing to do.
"I'm thankful that we got to help her out and save all her dogs, and I hope that this doesn't happen again," Rotolo said.
"I just want to thank them from the bottom of my heart that we were able to get everybody out and everybody safe," Jones said. "And that it's not any worse than it is."
Jones said she doesn't know why the fire happened, but she believes everything happens for a reason and maybe something good can come from this.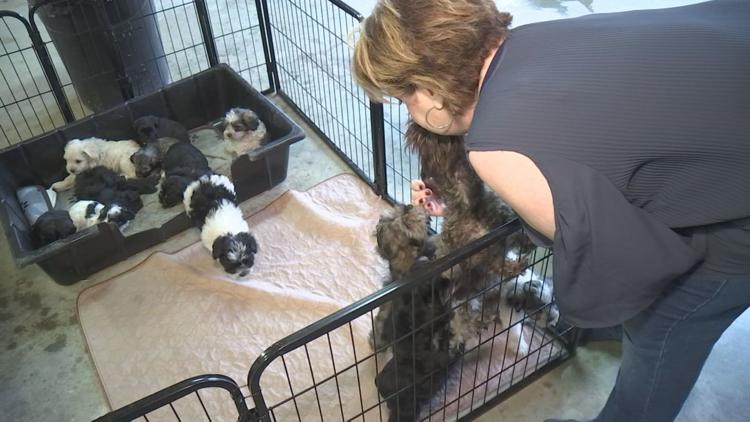 The cause of the fire is still unknown. Jones said the fire department told her the fire started at one end of the kennel.
Jones said she hopes she can meet the people who helped save dogs some day soon. She said she plans to rebuild the kennel, but for now the dogs will stay in temporary pens.