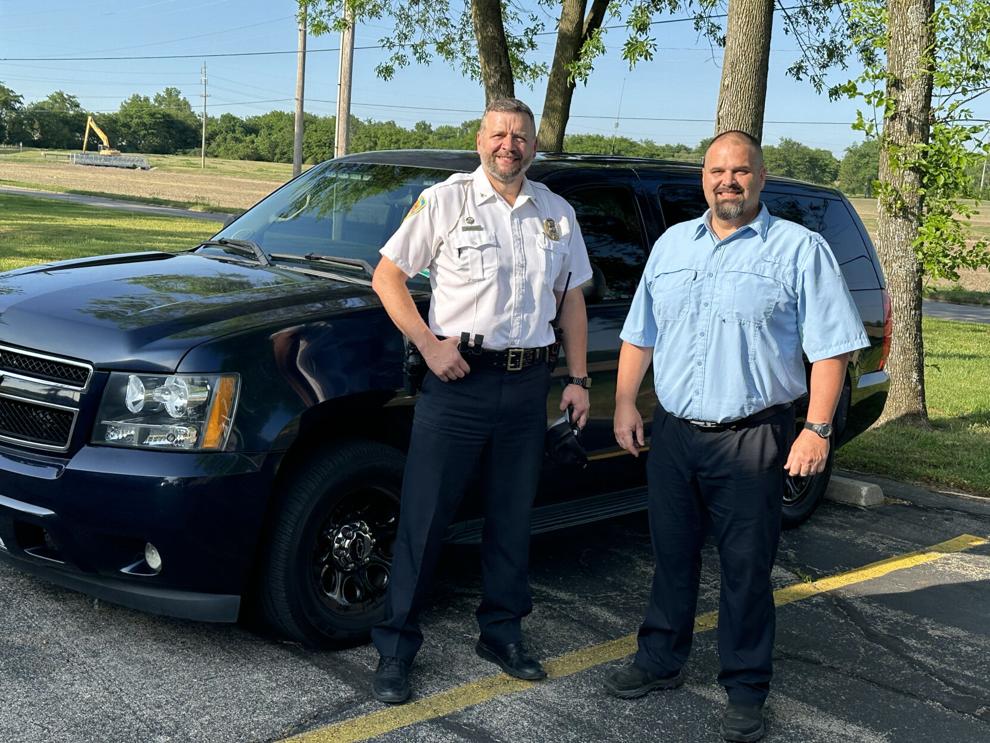 SIKESTON, MO — Student officers in the Sikeston Career and Technology Center's criminal justice program have an opportunity to gain real-world training thanks to the Sikeston Department of Public Safety's recent donation. 
According to a Wednesday release, Sikeston DPS donated a Chevy Tahoe to Sikeston Public Schools during the Sikeston R-6 Board of Education meeting Tuesday night. 
Sikeston R-6 Communications and Marketing Specialist Natalie Bohannon said in a statement included in the release the SUV will be "a valuable tool for the program and allow for real world training for the student officers."
Students can use the Tahoe to learn the proper procedure when making traffic stops, responding to calls for service, responding to crime scenes, and the overall operation of emergency vehicles, she explained. 
"Having great equipment such as the Tahoe allows for a higher level of learning and continued interest in the criminal justice program," she commented. 
Bohannon said Sikeston DPS and the City of Sikeston "continuously go above and beyond" in helping students "achieve their highest potential."
And Sikeston DPS says the feeling is mutual. 
In a statement included in the release, Sikeston DPS Director James McMillen said their partnership with Sikeston Public Schools was "phenomenal."
"It's been really good for us, and we really appreciate the partnership we have with Sikeston Public Schools," McMillen said.