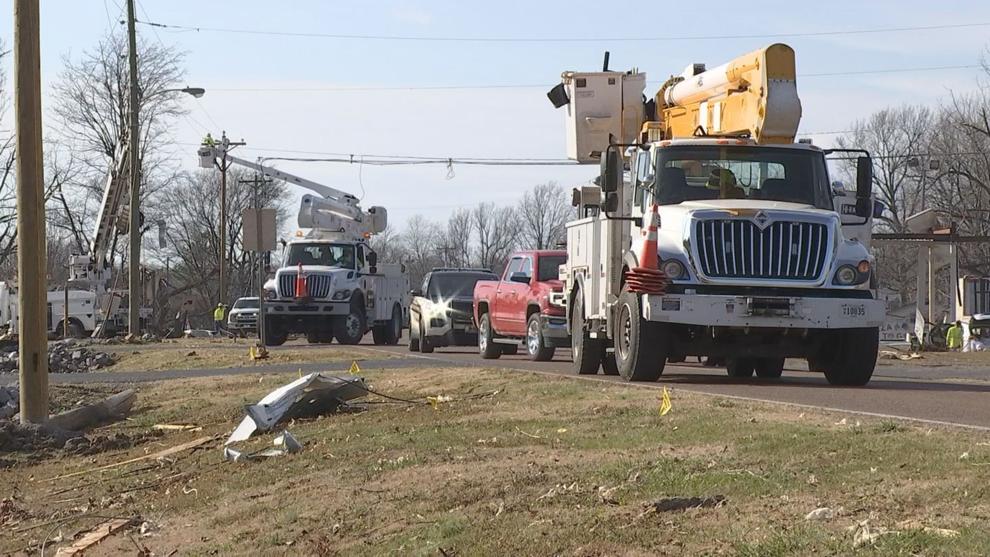 SAMBURG, TN — Hope is alive and well in West Tennessee. The same tornado that ripped through Mayfield, Kentucky, hit Samburg, Tennessee, first. The damage is extensive. They lost their city hall, their police station, post office and homes. While their hearts may be broken, their spirits are not.
"We've got a great little town here, and like she keeps saying, we're all super close. And it's small. But we're mighty," Symantha Reed said Tuesday.
Mightier than any tornado. All you have to do is look.
"From Illinois, from Mississippi, from Georgia," Reed said of all the donations pouring in. "People coming in early in the morning and late at night, donating anywhere from food to clothing, to offering to work for us. It has been overwhelming."
Symantha Reed and Charlie Jo Archie are helping run things at the command center in Samburg, along with lots of volunteers.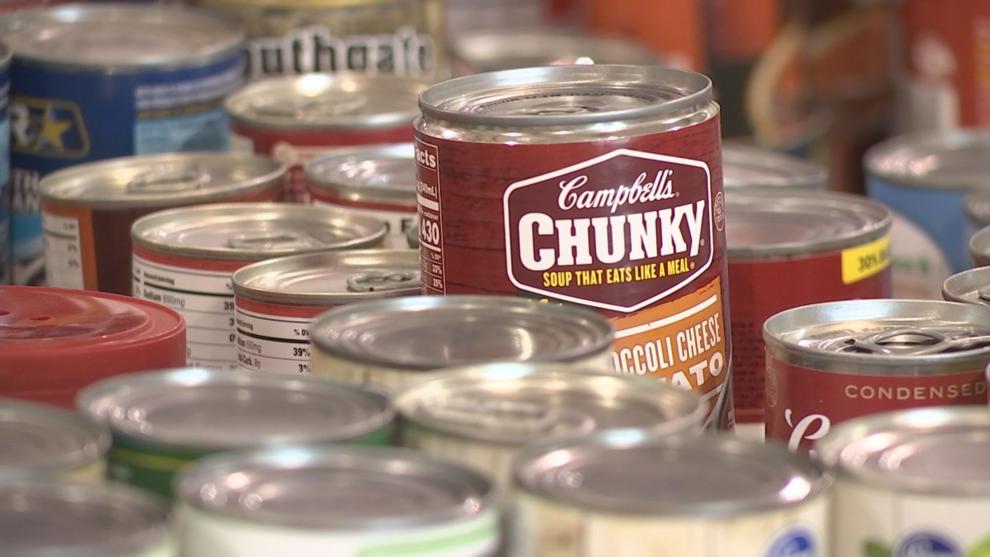 The place is full of the essentials: from food, to clothing, and cleaning supplies are huge right now. 
"At a time like this, yes. It is. Soaps, bleach, wipes, sprays — you name it, we have it," Archie said. "We're also supplying families with children that are going to school and have to have snacks."
The outpouring has been overwhelming. They've gotten so much stuff that they don't have room for it all inside. So, they're storing it in a tractor trailer until they've got room to bring it in.
Reed's a nurse. Archie is a student at Murray State.
"I live 5 miles out of town, but I'm on Christmas break, so I figured I could spend my time here," Archie told me.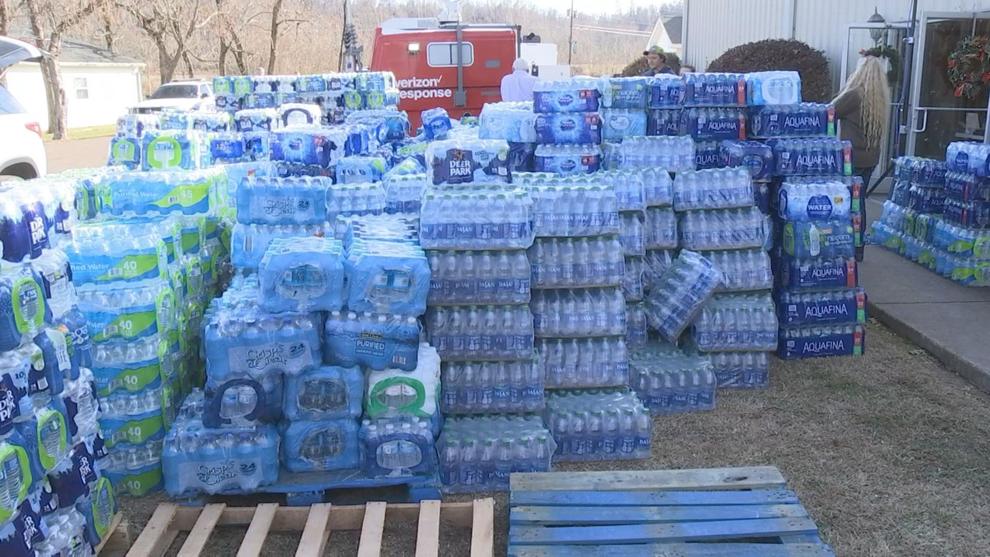 "My house was not affected. So, I'm one of the fortunate ones. So, this is where I'm going to spend my time," Reed said.
"I'm sure people are having a hard time accepting what has happened," Mayor John Glessner explained. "But that's starting to settle in, and we understand what we're up against."
And Glessner says they're ready to face it, and the recovery and rebuilding that comes next.
"A lot of hope here, because we know we can get through it. We will as a small town get through it," Reed said.
"We're here for each other," Archie added.
Good news from Samburg: Water and gas are back on there. At one point, power was out for 7,000 people, but fewer than 900 are in the dark tonight.