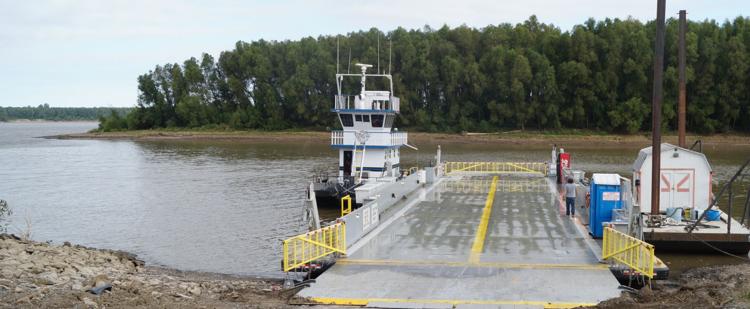 HICKMAN, KY — The Dorena-Hickman Ferry will remain out of service Tuesday, after transportation officials announced another extension for the temporary closure to the only direct route between Kentucky and Missouri. 
The ferry connects KY 1354 at Hickman, Kentucky, with Missouri Route A and Route 77 near Dorena, Missouri. Service has been halted for a little over a week because of repairs being made due to an issue with one of the ferry's engines. 
The Kentucky Transportation Cabinet had previously announced that the closure would continue through Monday. Now, KYTC says the ferry is expected to remain out of service through the day Tuesday, June 23, because of additional work and parts needed for the repair project. 
Because no road or bridge directly connects Kentucky and Missouri, the ferry's continued closure means commuters between the two states have to take a 75-mile detour that adds about 90 minutes of drive time. 
KYTC says the ferry's captain will try to give timely notice when the ferry can resume service.