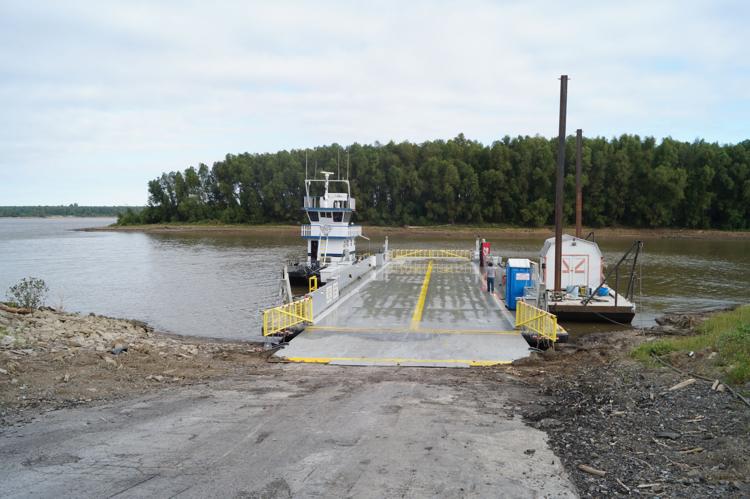 HICKMAN, KY — The Dorena-Hickman Ferry is back open after a weekslong closure, the Kentucky Transportation Cabinet says. The ferry connects Kentucky 1354 at Hickman with Missouri Route A and Route 77 near Dorena across the Mississippi River. 
KYTC says the ferry crew discovered an issue with the vessel's rudder while performing routine maintenance on Oct. 14. The boat had to go do dry dock for repairs. 
That work has been completed, and a KYTC news release says the ferry resumed service at 2 p.m. on Saturday, Nov. 16.
The release says the ferry is now running on its normal winter schedule. 
The ferry operates at Mississippi River navigation mile point 922. Because Kentucky and Missouri are not directly connected by any road, the ferry is the only direct route between the two states. 
For more information about the Dorena-Hickman Ferry, including schedule and fare information, click here.