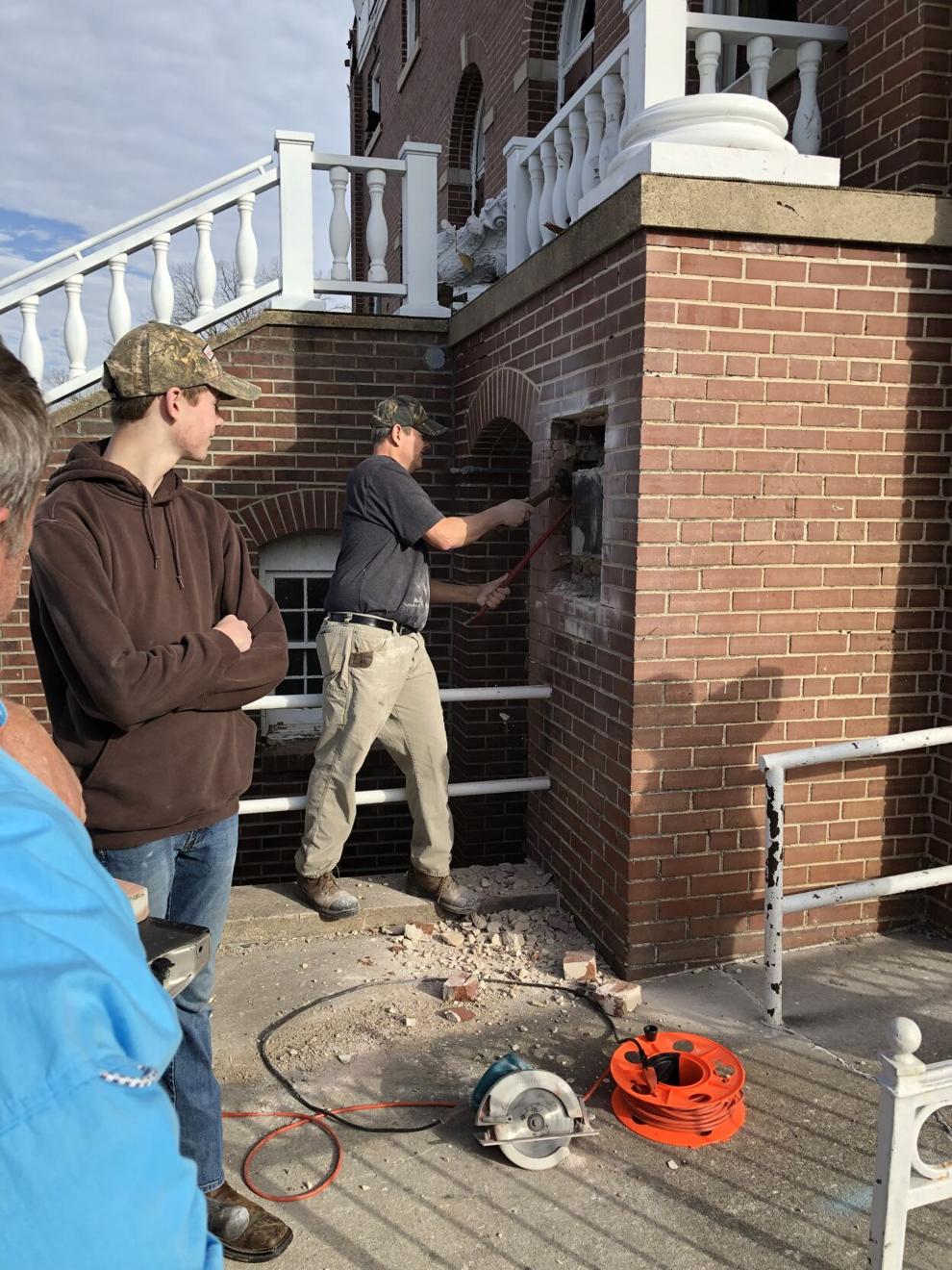 DRESDEN, TN — In Dresden, Tennessee, a congregation lost their church building, but not their hope.
Now, part of that hope surrounds an exciting relic found inside the walls of the First United Methodist Church.
A cornerstone box was located. Church trustees believe it was likely placed there during a dedication in 1923. The box was wrapped in bricks and apparently blessed with strength to withstand December's storms.
"We thought wow," said Wayne McCreight, a church trustee. "We were surprised at the forethought of some of our members in 1923. It's amazing they did that. We think about 99 years later, what the situation was in 1923. So much was different."
While we can't be certain what's inside the box, a clipping from the Dresden newspaper says a crowds gathered on a Saturday afternoon to watch the laying of the cornerstone. According to that story, some of the items inside the box included a list of church members, a history on the church, a church newspaper and hymnals.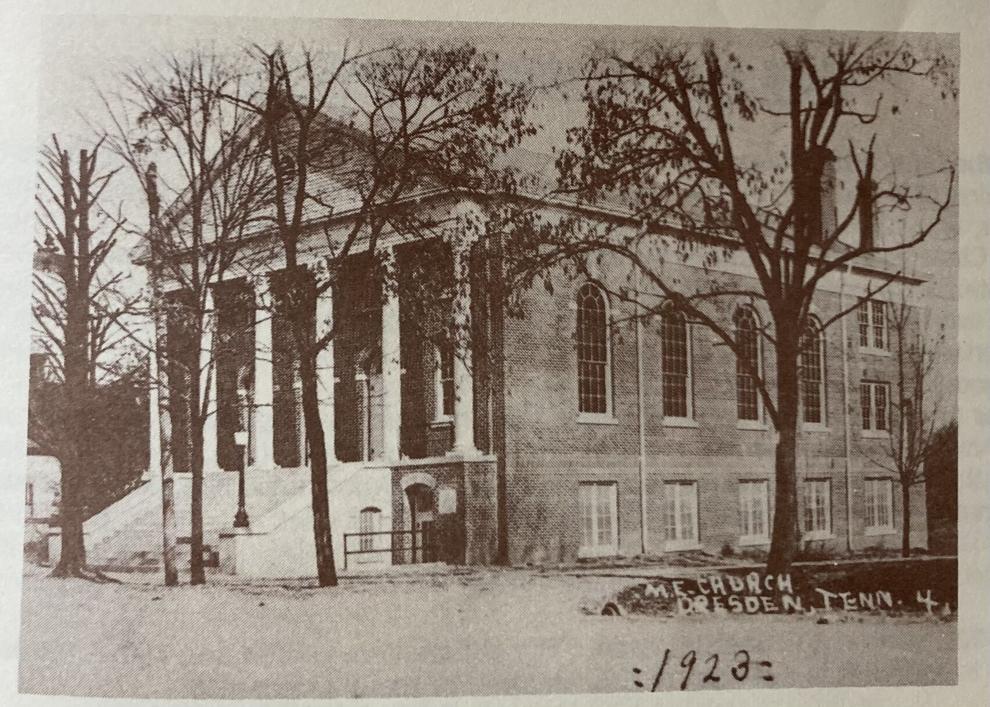 "I like thinking about the folks who were there during this time and what their thoughts were, knowing that there's a chance no one will ever see these items and what they decided to put in at that moment," said Jennifer Wildes, director of exhibits at Discovery Center of America. That's where church members decided to take their newfound artifact.
"We are very excited, and we hope that we are able to preserve what's inside so that we can give back a little bit of what the church did lose in the tornado," said Wildes.
They decided to not open the box right away. Wildes said they have no way of knowing the conditions inside the box, so they need time to get all the preservation tools in order.
"It's a small beacon of hope that the church has now," she said.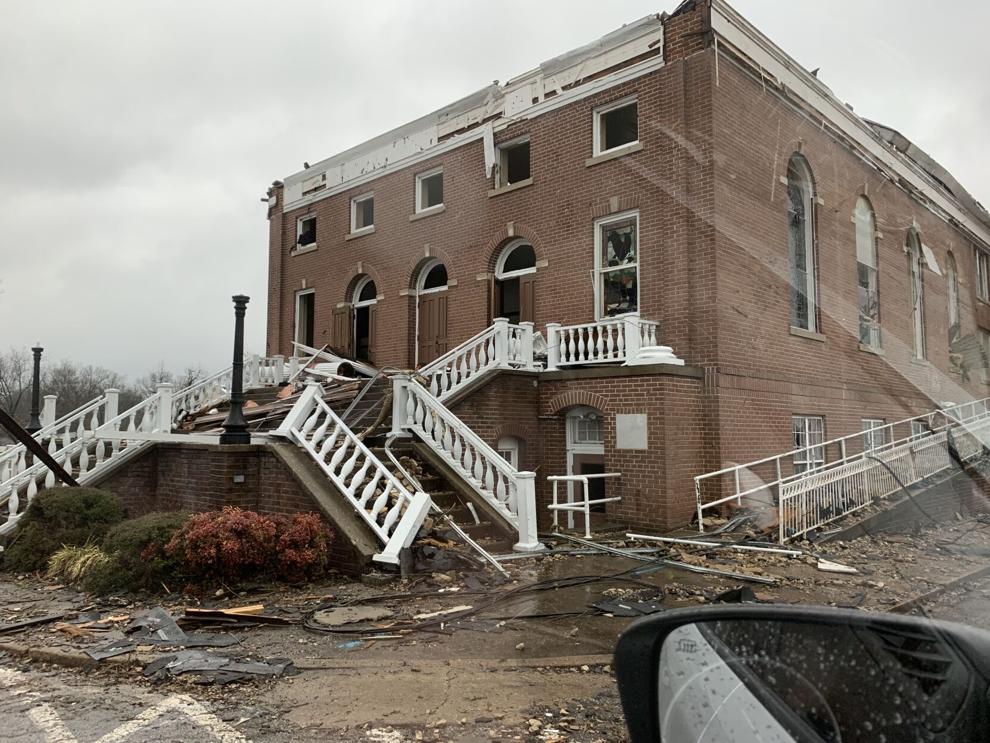 Pastor Brad Jordan said the box is indeed a piece of hope: hope that God has a plan.
"It is a sliver of hope in the rubble," said Jordan. "God did put that box in there for us to find, and it will be a written history of our church."
Of course, Local 6 will take you there when the box is opened. That should be in the next few weeks.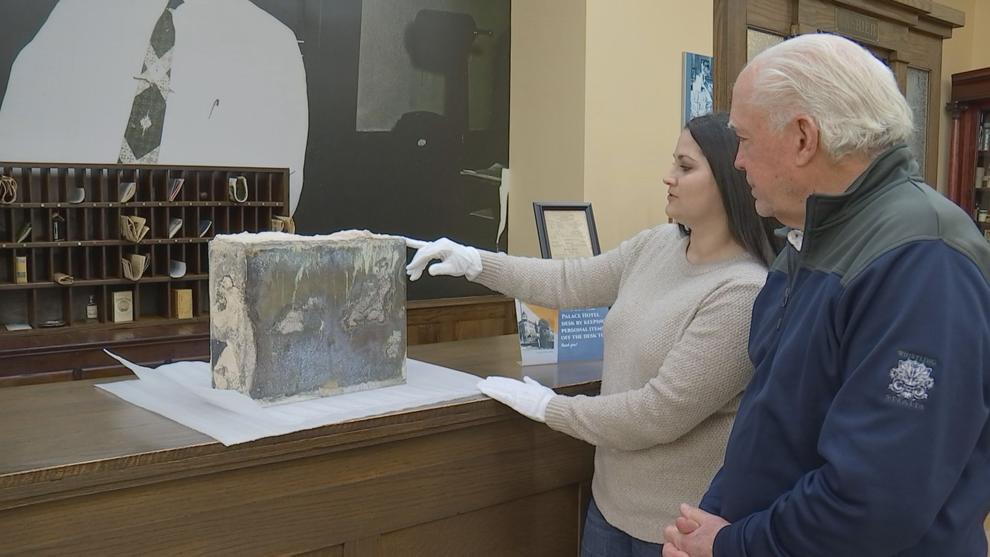 The items will be on display at Discovery Park on loan from the church.
The church does have a rich history. The first church was built in 1833, which is when the county was established.
First United Methodist Church was the first church in Weakley County.
They believe the cornerstone box was put in during a church dedication in 1923.
Most recently, they put in a family life center in 2008. That building sadly will have to be torn down too.
The church is raising funds to rebuild. Those who would like to help can donate to the church's GoFundMe campaign.
Checks can also be mailed to the church. They should be made out to Dresden FUMC and mailed to 411 Morrow St., Dresden, TN 38225.