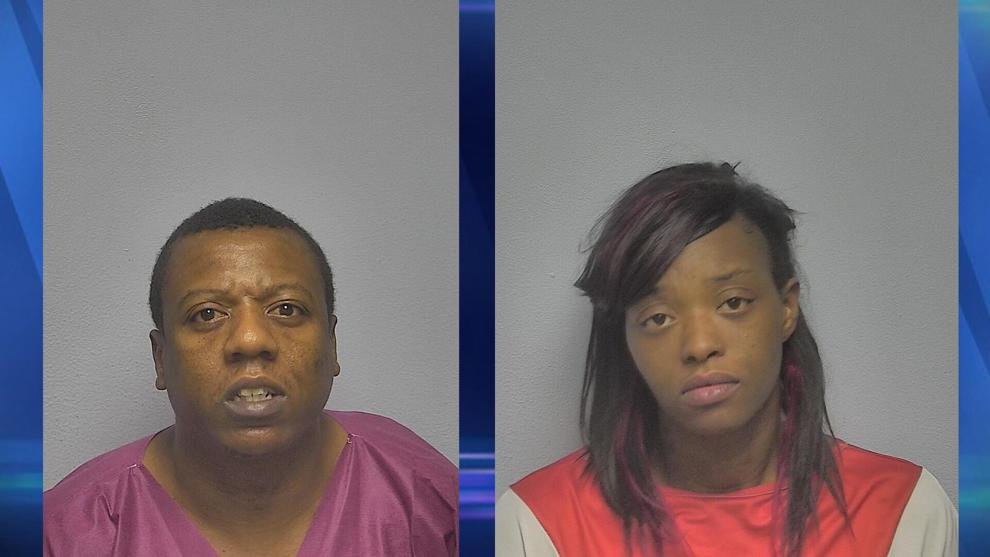 MCCRACKEN COUNTY, KY — Deputies seized nearly 200 grams of cocaine — with an estimated street-value of $14,000 — following a multi-agency drug investigation that led them to the parking lot of a Paducah hospital, they said in a Monday release. 
According to a Monday morning release, two people were allegedly selling large amounts of cocaine, determined by in investigation that included the McCracken, Calloway, and Marshall County Sheriff's Offices. 
Deputies say during the investigation, they received information that 38-year-old Clarence Vaughn of Cairo, IL and 32-year-old Lashont Harris would be in possession of the drug, and planned to sell it in the parking lot of a Paducah hospital. 
Deputies say they used surveillance to locate Vaughn and Harris in a vehicle in the hospital's parking lot. According to the release, Vaughn — who was driving — attempted to flee, but was blocked in. 
The pair were reportedly arrested and placed in cruisers after deputies say they discovered Vaughn was in possession of 180 grams of cocaine. Harris was reportedly in possession of a "user's amount" of cocaine and other drug paraphernalia. 
Deputies say while they searched the vehicle, Vaughn — still handcuffed — broke out of the cruiser and fled on foot. Deputies say he was caught and treated at the hospital for minor injuries sustained in the chase. 
They were both booked into the McCracken County Regional Jail. 
Deputies say Vaughn has an extensive criminal record, including multiple convictions for trafficking cocaine and methamphetamine, possession of controlled substances, fleeing or evading police, and numerous other criminal convictions.
According to deputies, Vaughn faces charges of trafficking in cocaine second or subsequent offense; possession of drug paraphernalia; fleeing or evading police in a motor vehicle, second degree; fleeing or evading police on foot, first degree; escape second degree; and resisting arrest. 
Harris reportedly faces charges of conspiracy to trafficking in cocaine; possession of cocaine; and possession of drug paraphernalia.