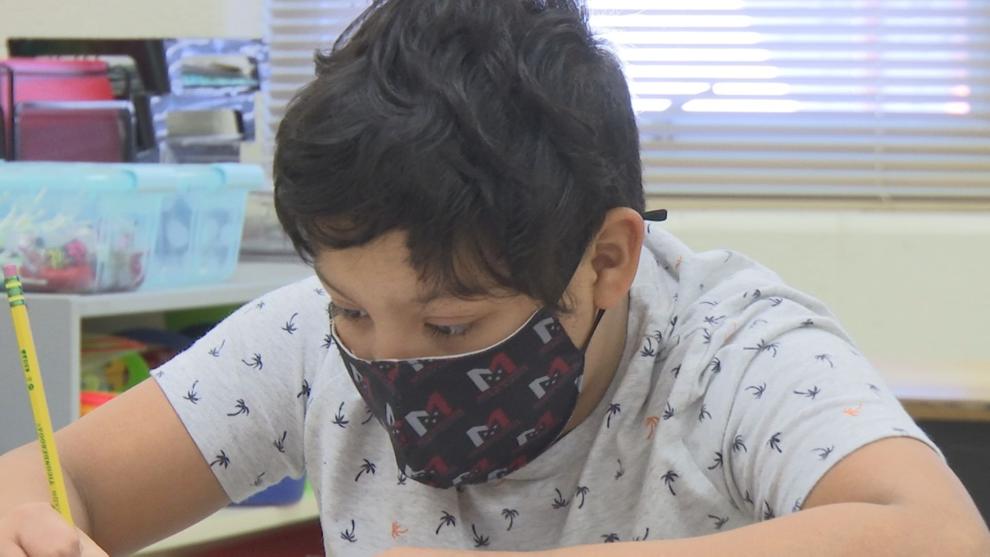 MCCRACKEN COUNTY, KY — On Friday, 650 McCracken County Schools staff members will get their second dose of the COVID-19 vaccine. That's one of the factors that led the board of education to unanimously vote to bring students back for in-person learning four days a week, starting the week of March 1.
Superintendent Steve Carter says Mondays will be virtual days, and students will have in-person instruction Tuesday through Thursday. 
"Every grade level, I think, now has a better appreciation of in-person instruction. There's a lot of students that desire to get back to full regular," Carter said. "I've had students reach out about getting back, and we want to do that. But, again, we have to do it safely."
More than 60% of the district's faculty and staff have been willing to get the COVID-19 vaccine in order to bring students back into the classroom. 
"Our teachers, our principals, our bus drivers, custodians, everybody's ready to see our kids on an everyday basis to try to get back to what I call March 12th of 2020 and get back in that routine," Carter said.
The decision was also made following a downward trend in McCracken County's COVID-19 incidence rate. 
For families who don't feel comfortable returning to in-person instruction, an all-virtual option will still be available. Carter says hybrid and all-virtual plans will remain as backup plans if the school system sees a spike in cases. 
The board of education is also looking to fill the vacancy left by Chris Taylor, who resigned last month. Carter says applications are being taken until Feb. 24. The board will have a special called meeting to go over the applications on March 9 to find the best candidate.