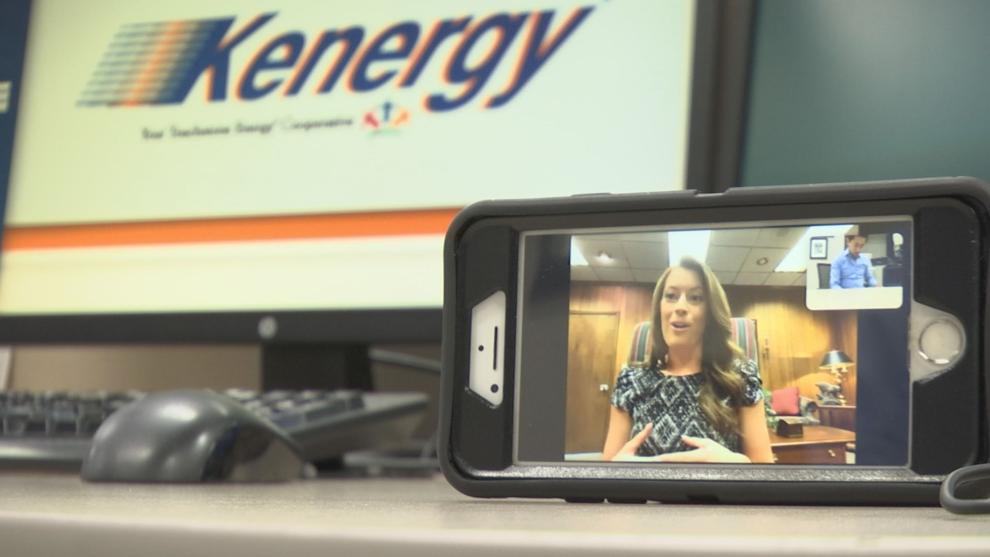 An electric cooperative looking to provide broadband internet to unserved areas in west Kentucky is waiting for the state to approve a waiver that would allow the project to move forward.
Kenergy provides electricity to members in 14 counties, including the Local 6 counties of Livingston, Lyon, Crittenden and Caldwell. The nonprofit cooperative is hoping to eventually provide high-speed internet services to more than 44,000 unserved home and business members as well.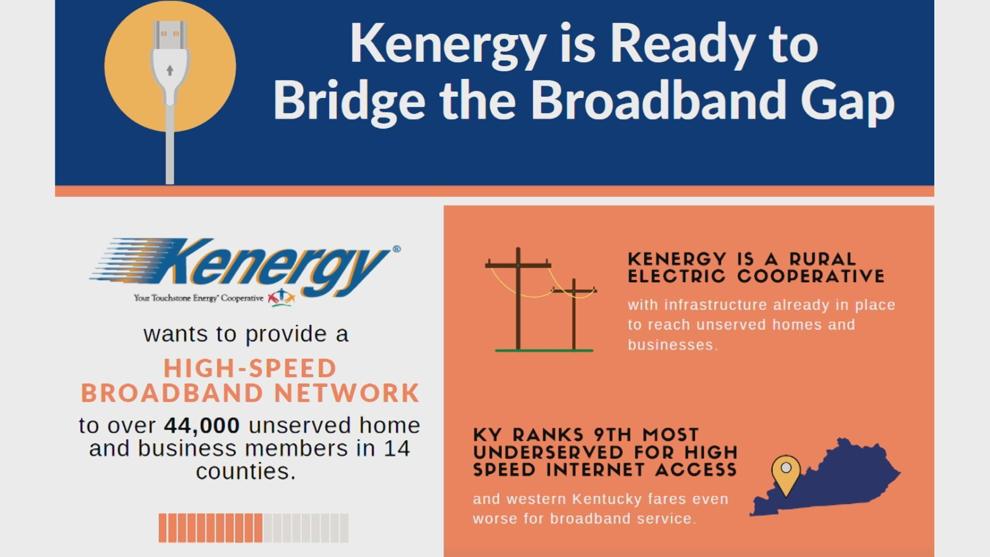 But there is a hurdle. Under Kentucky law, regulated cooperatives, like Kenergy, can only borrow money to provide electricity — not for other services, like broadband. This summer, Kenergy sent a waiver application to the Public Service Commission. If the waiver is approved, it will allow Kenergy to borrow money to create a subsidiary, tentatively called Kenect, that would provide broadband services to its members in unserved areas.
"Kentucky is the ninth most under-served state in broadband internet, reliable internet in the country, and western Kentucky especially," said Kenergy spokeswoman Leslie Barr, citing data from the U.S. Census Bureau. "There are places where no one can get access to high-speed, reliable internet, and I think that's become very apparent during COVID-19."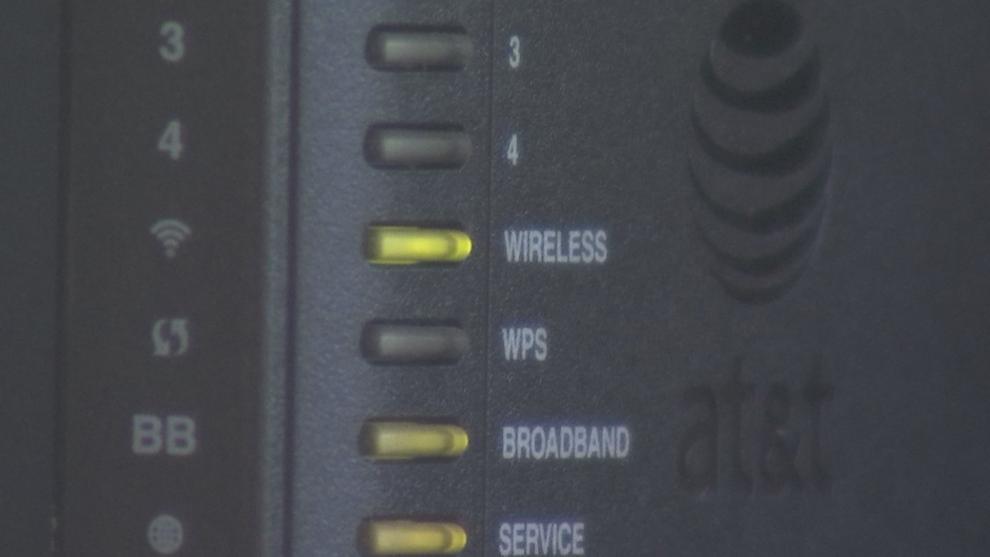 Many rural areas struggle with internet access because companies do not want to provide service to sparsely-populated places. Barr said it would be easier for Kenergy to cover unserved areas, because the cooperative can utilize its existing infrastructure.
"It seems like a really logical process, because we already have the infrastructure in place. We do have the poles that we can attach the wires to," said Barr. "So yes, it would be a lot more seamless of a process, and it just makes sense logistically."
Barr said since applying for the waiver, Kenergy has provided additional information that the Public Service Commission requested. Kenergy is now waiting for the PSC to make a decision. Barr said in the meantime, members can help.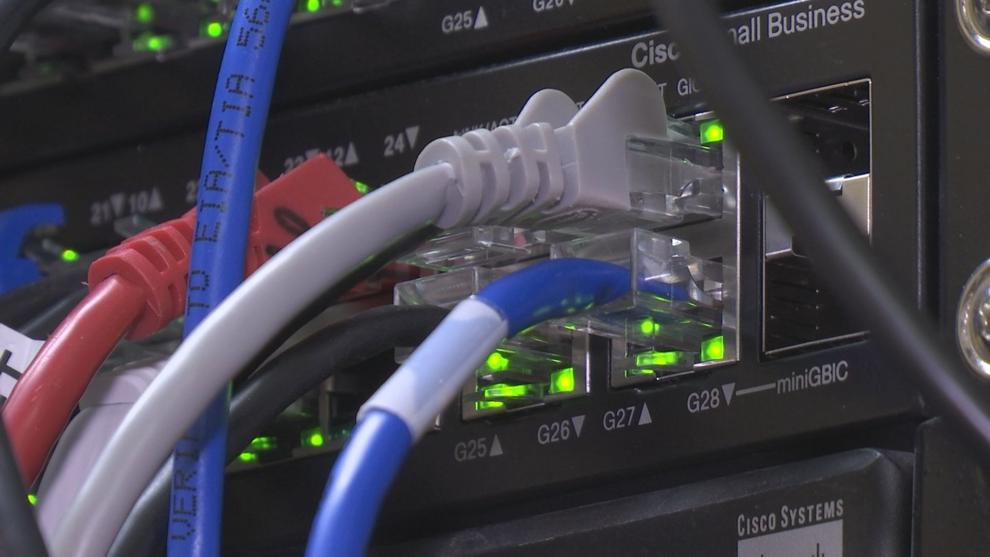 "We're asking for our members to submit letters of support," said Barr. "And those carry a great deal of weight when it comes to the PSC, because we can say that we want to provide broadband all day, but they really need to hear from our members that it's a great need in their communities."
Barr said hundreds of letters of support have been sent to the PSC.
"It's been an incredible outpouring from school groups to chambers, economic development," said Barr.
Among the letters of support is one signed by 13 judge executives that says the following: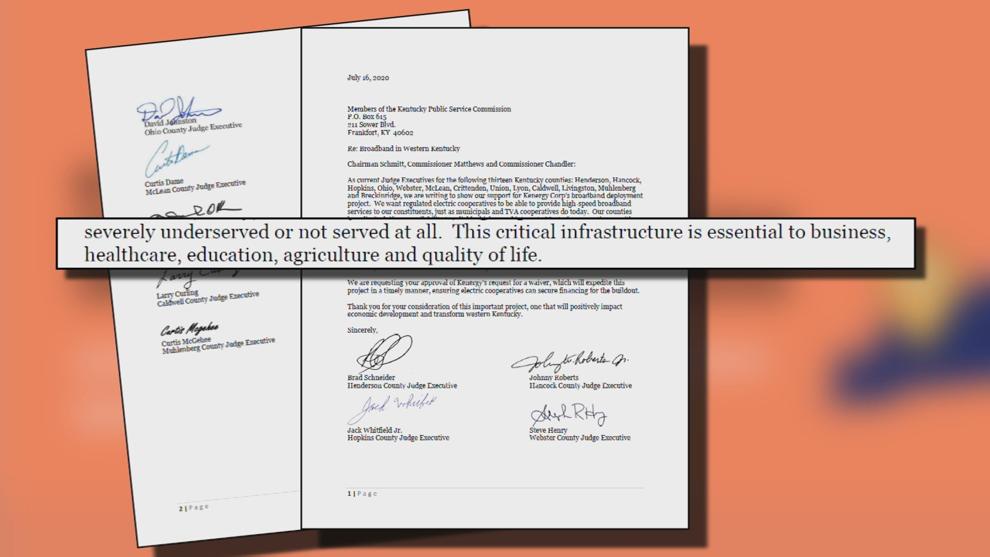 "As current Judge Executives for the following thirteen Kentucky counties: Henderson, Hancock, Hopkins, Ohio, Webster, McLean, Crittenden, Union, Lyon, Caldwell, Livingston, Muhlenberg and Breckinridge, we are writing to show our support for Kenergy Corp's broadband deployment project. We want regulated electric cooperatives to be able to provide high-speed broadband services to our constituents, just as municipals and TVA cooperatives do today. Our counties have limited, if any, availability to reliable, high-speed internet. Most of our counties are either severely underserved or not served at all. This critical infrastructure is essential to business, healthcare, education, agriculture and quality of life.
"Extending broadband services to rural areas is the modern-day equivalent of rural electrification in the 1930's. Electric cooperatives have existing infrastructure throughout our region, which makes a perfect fit to be a broadband service provider.
"We are requesting your approval of Kenergy's request for a waiver, which will expedite this project in a timely manner, ensuring electric cooperatives can secure financing for the buildout.
"Thank you for your consideration of this important project, one that will positively impact economic development and transform western Kentucky."
In addition, 13 state senators and representatives have signed a similar letter of support.
Barr said if you'd like to write a letter to the PSC supporting Kenergy's efforts to provide broadband services, you can use the template they provide. Instructions are on that webpage.
Kenergy will be taking part in the Federal Communications Commission's Rural Digital Opportunity Fund auction in late October to bid for money to fund its broadband project. Barr hopes the PSC will approve the waiver prior to the auction so Kenergy can utilize the funds.
Crittenden County Judge Executive Perry Newcom said in an email that the county's fiscal court will consider a resolution in support of Kenergy's effort.
Lyon County Judge Executive Wade White said in a previous interview that the "best way we can get internet service is going to be our utilities. They've already got the poles up. They already got the equipment."
Barr said members can stay up to date on the progress of Kenergy's broadband deployment project by visiting its website and Facebook page.
Kenergy says municipal utilities and TVA-supplied electric cooperatives have already begun offering broadband services. In addition, more than 20 states have updated their laws to allow all electric cooperatives to provide broadband, Kenergy says.
Kenergy says should the PSC approve the waiver and the broadband deployment project moves forward, it could create 1,500 jobs and $840 million in economic impact.