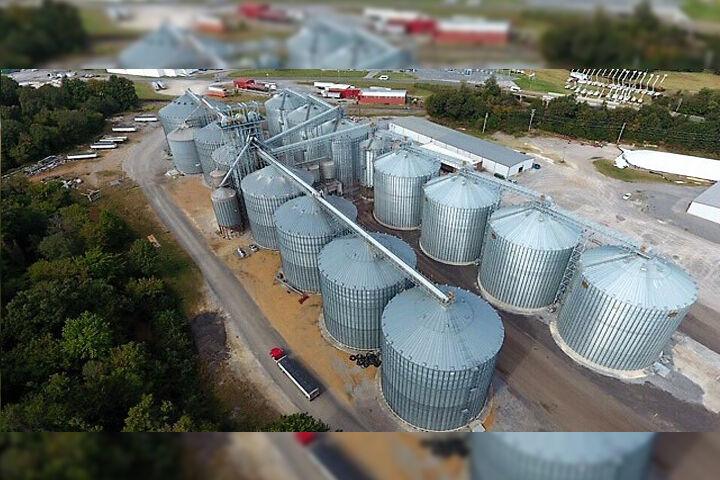 FRANKFORT, KY — Gov. Andy Beshear announced on Thursday that the Team Western Kentucky Tornado Relief Fund will provide up to $3.4 million to west Kentucky farmers after the December tornado outbreak destroyed a local grain elevator in Graves County. 
According to a news release from the governor's office, the Mayfield Grain Company is a family-owned and operated company founded in 1986. They purchase crops such as corn, soybeans, wheat, and canola from approximately 200 local farmers and their elevator can hold over 6.5 million bushels of grain at its full capacity. However, the tornado damage has limited their capacity, and farmers have had to look elsewhere for a place to sell their goods.
Farmers have been travelling 50 or more miles to sell their grain while the company's elevator is being repaired, the release says. It can be difficult for them to obtain large enough trucks for hauling, and gas prices have been steadily on the rise. This has reportedly increased cost and decreased crop yield, concerning farmers and government officials. 
"This money will not only alleviate stress for local farmers due to the loss of Mayfield's grain elevator, it also will help get grain to facilities that can process the product and keep the supply chain moving," Beshear stated in the release. "The potential loss of these crops is a disaster for the farmers of Western Kentucky, and ultimately is yet another factor in the rising costs we are all experiencing," he continued. 
To make a tax-deductible donation to the Team Western Kentucky Tornado Relief fund or learn more about their contributions, visit their website here.