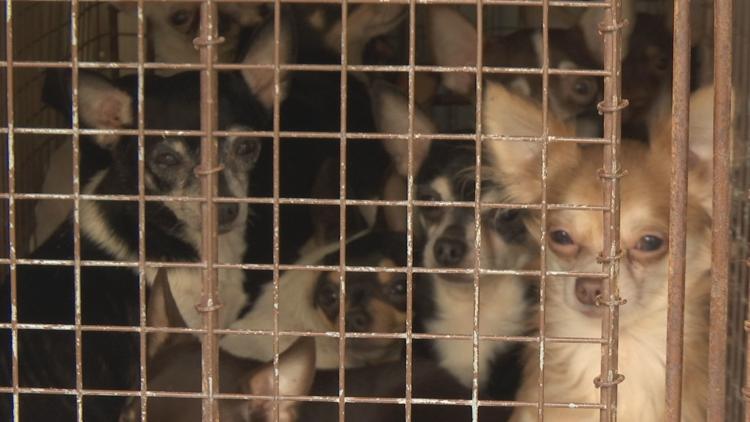 MCCRACKEN COUNTY, KY — A father and daughter face dozens of charges after McCracken County Animal Control officers rescued more than 40 dogs that were living in deplorable conditions inside the suspects' home, some of which died.
Jennifer Campbell, 42, and her father, 66-year-old Harold Campbell, are both charged with 43 counts of second degree animal cruelty.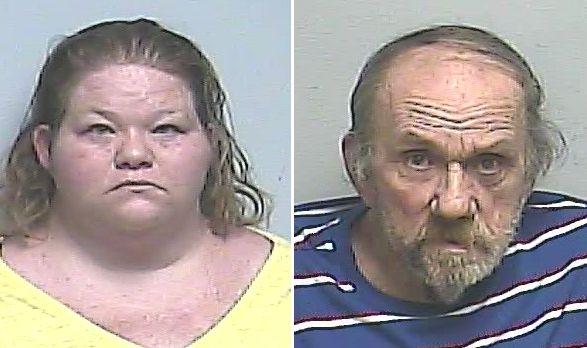 Jennifer was already an inmate at the McCracken County Jail, because she was accused of shoplifting, the McCracken County Sheriff's Office says. She was booked on Friday, Oct. 18. On Tuesday, investigators learned that Jennifer had animals that had not been cared for since she became incarcerated, the sheriff's office says.
More than 40 Chihuahuas rescued from McCracken County home
Animal Control officers wanted to go to Jennifer's home at 1105 Oaks Road to care for the dogs, but she refused, the sheriff's office says. Animal Control officers and McCracken County deputies then executed a search warrant at the home at about 2:30 p.m. Tuesday.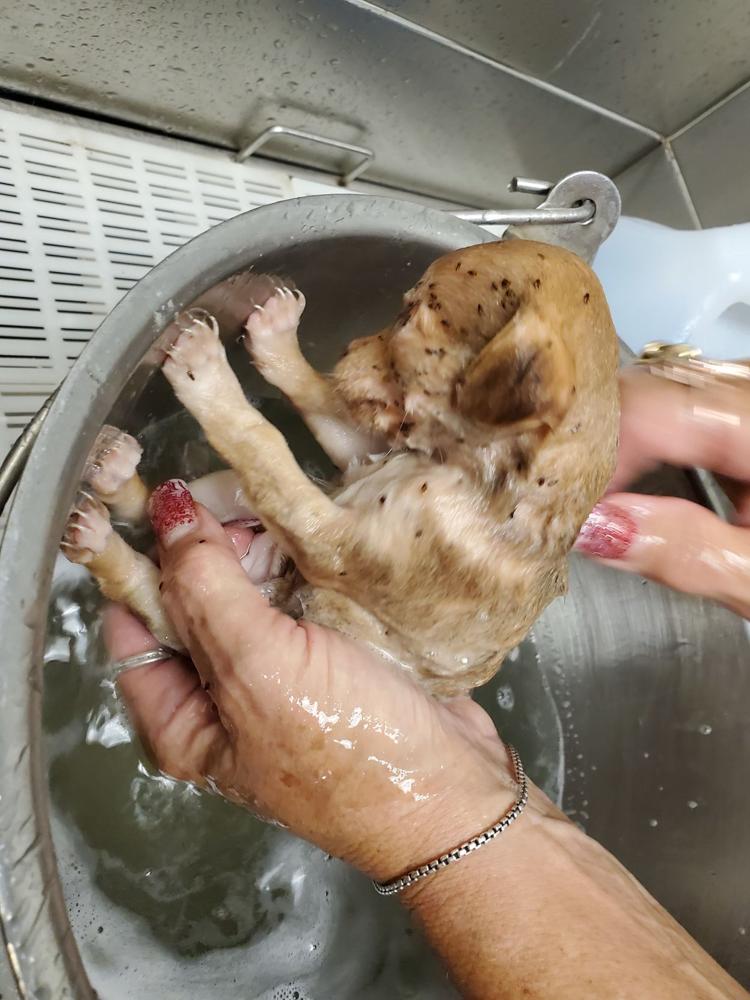 The sheriff's office says investigators found 43 Chihuahuas, three of which were dead. The home was in "extremely poor condition," the sheriff's office added.
Animal Control then took the Chihuahuas to the McCracken County Humane Society, where staff worked several hours to administer shots, remove fleas and feed the dogs. One of the dogs was missing both its back paws. McCracken County Humane Society Director Terry Vannerson said the feet were likely chewed off by other dogs because of the condition they were living in.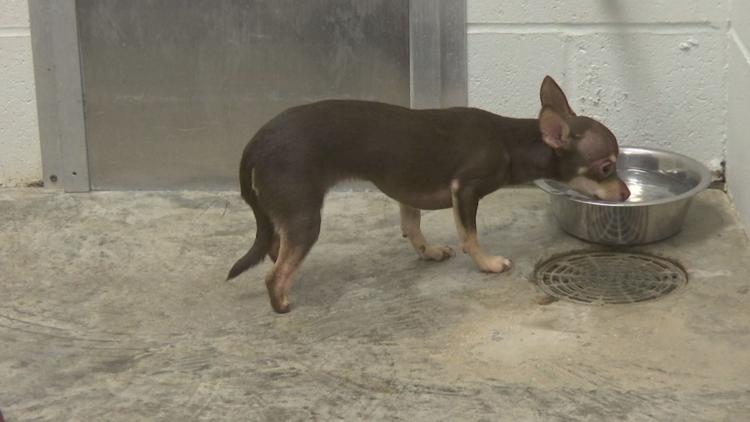 "Numerous are malnourished. They are dehydrated, flea infested, some of them are very, very frail," Vannerson said. "They are going to need more attention. Some of them are injured, so it's going through 44 of them. They have been vaccinated and de-wormed, given preventative treatment to get them going. And it's heartbreaking to see that someone would have this many animals and not be able to care for them."
Vannerson told Local 6 that her staff actually counted 44 surviving dogs in all. She said a puppy died while en route, and another died after arrival. The dogs range in age from just 3 weeks old to 8 years old.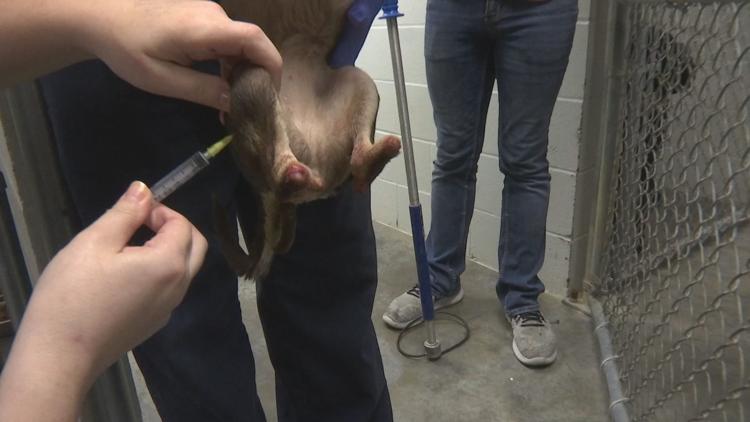 Vannerson said because of the huge amount of dogs they suddenly had to take in, any help from the community would be much appreciated. The Humane Society is in need of canned pates for the puppies, food for adult dogs, beds, blankets, towels and sheets. Monetary donations are also welcome to cover medical costs. Donations can be dropped off at the Humane Society at 4000 Coleman Road in Paducah from 10:30 a.m. to 4:30 p.m. Mondays through Saturdays. In addition, you can visit the Humane Society website and click on the "Donate" button.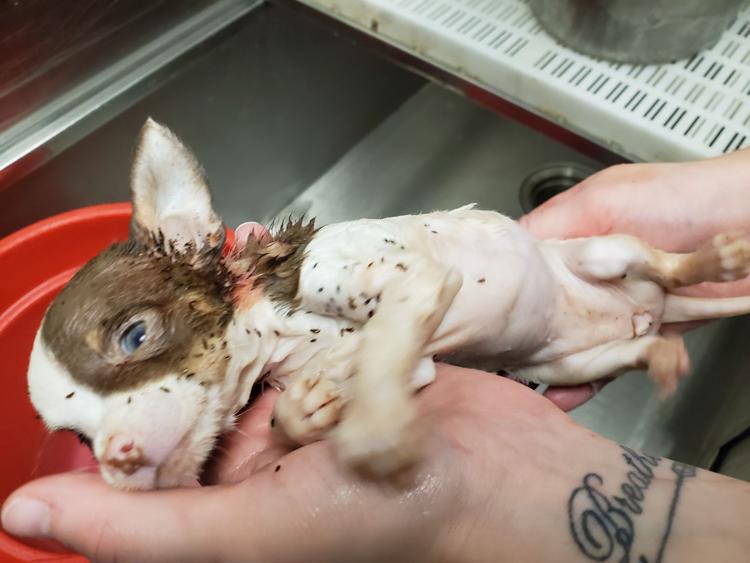 Harold and Jennifer Campbell are both scheduled to appear in court at 9 a.m. on Oct. 31.
McCracken County Animal Control is continuing to investigate this case.