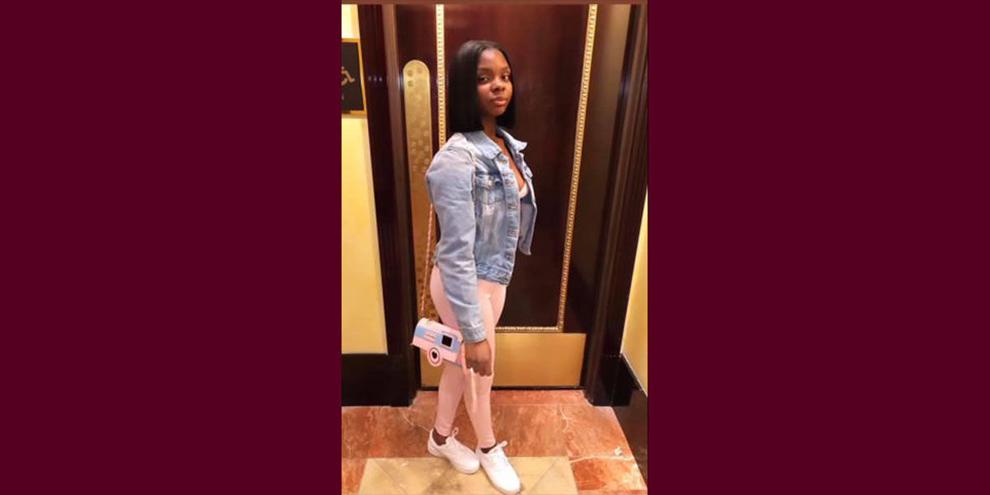 CARBONDALE, IL — The Federal Bureau of Investigation is again asking for information in connection to the August shooting death of 18-year-old Southern Illinois University freshman Keeshanna Jackson. 
Jackson was shot and killed after gunfire erupted at an off-campus party at 501 West Cherry Street in Carbondale on Aug. 22. Three other people were injured in the shooting, including two adults and a minor. 
The Carbondale Police Department has said investigators believe multiple shooters may have been involved. 
In October, The FBI's Springfield Division announced it is offering $10,000 for information leading investigators to the shooter or shooters. The Carbondale Police Department is also offering a $5,000 reward.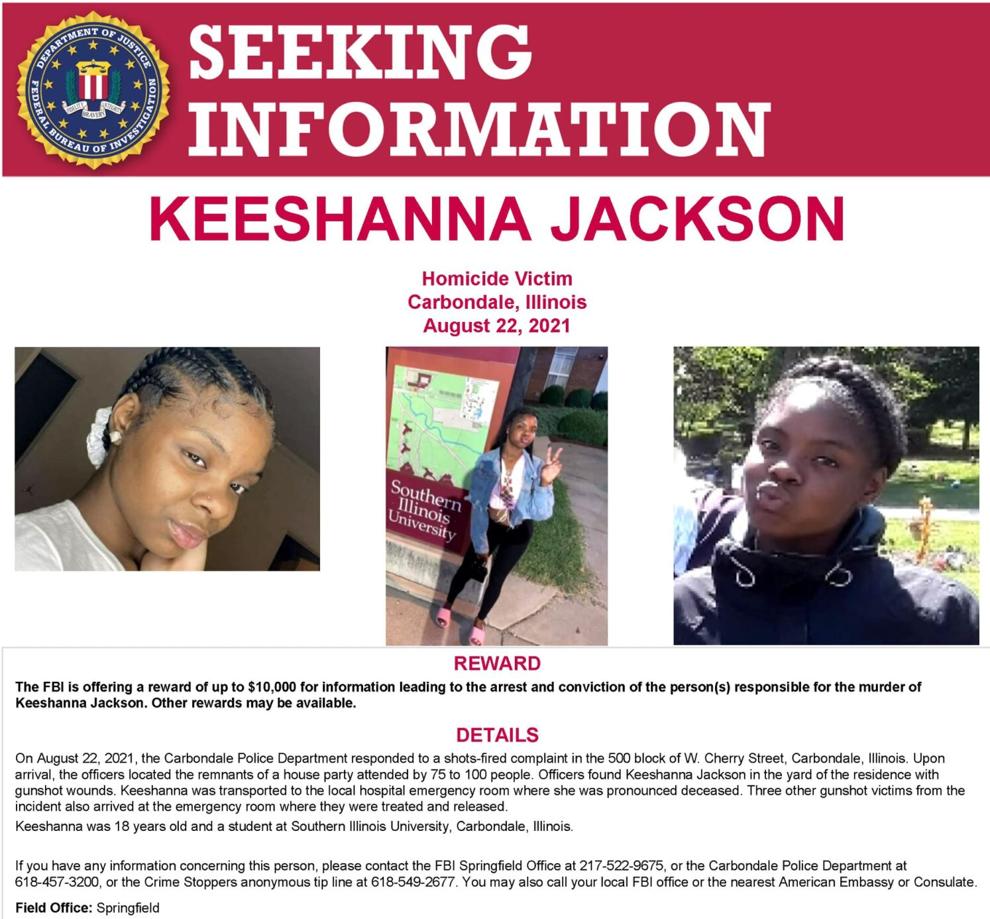 As of Nov. 1, no suspects have been named in the case and no charges have been filed. The FBI says the Springfield Division and the Carbondale Police Department are continuing to investigate the shooting, and they again want to encourage anyone with information related to the case to share what they know. 
Anyone with information about the shooting can call FBI Springfield at 217-522-9675, the Carbondale Police Department at 618-457-3200 or the Crime Stoppers anonymous tip line at 618-549-2677.