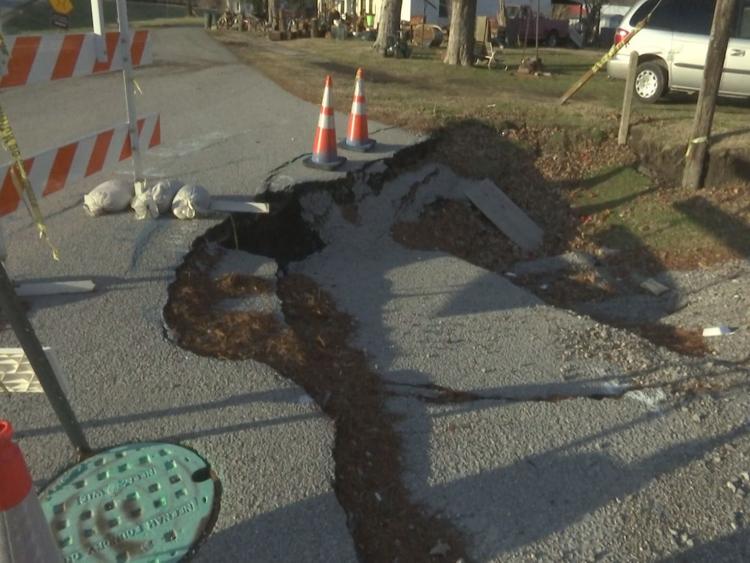 GRAND TOWER, IL — The town of Grand Tower, Illinois, is still dealing with flood damage from 2019. Some streets still have sinkholes, and Devil's Backbone Park is still closed. The city council met with the Federal Emergency Management Agency representatives Monday to talk about the next steps.
The city has two options to consider that will fund four projects in town. The first option is the traditional funding route. The second option is through the Public Assistance Alternative Procedures (PAAP) Pilot Program for Permanent Work.
Monday's meeting was the first time the full council heard those options. The FEMA representatives' goal was to provide enough information to the council so members could make an informed decision.  
"We know now FEMA is here to help us. We've been approved, and the money's going to be there," said Grand Tower Park District Vice President Donnie Davis. 
FEMA representatives have become a familiar sight in Grand Tower, because of the flood damage. The city and the Grand Tower Park District are working with different FEMA representatives to get the flood damage repaired. 
"The city, that stuff is 20-foot deep, and they can't see when they start digging the holes to fix the sewer line. It's a different program for us, and a lot more difficult for them,"  said Davis. 
Besides presenting different funding options for the city of Grand Tower for repairs, FEMA also provided support and hope.  
"This means everything. We understand the seriousness of the issues with Grand Tower. It's to give them an update, but I know this is huge for this community," Said FEMA Representative Annette Harper.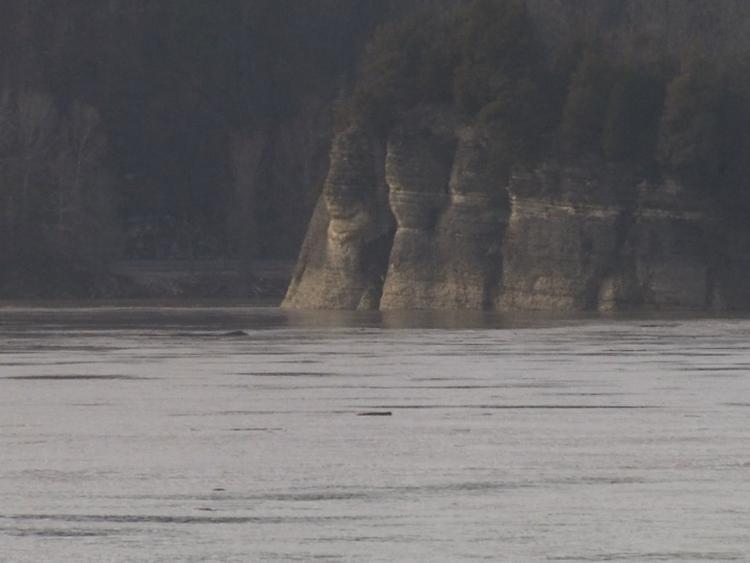 Through the process, Grand Tower has learned patience is key.
"We know there's going to be help. It's just slow getting to that point. We know there's a river out there. It's going back up, but it's going to go back down," said Davis. 
City council members said they will consider all the information presented during the meeting. If they do decide to go with one of the options and want to change their mind in the future, they will have time before the project is awarded to do so.
The park district is hoping to have Devil's Backbone Park back open by Memorial Day or the Fourth of July. Until then, they are asking people to stay off the property for their own safety.