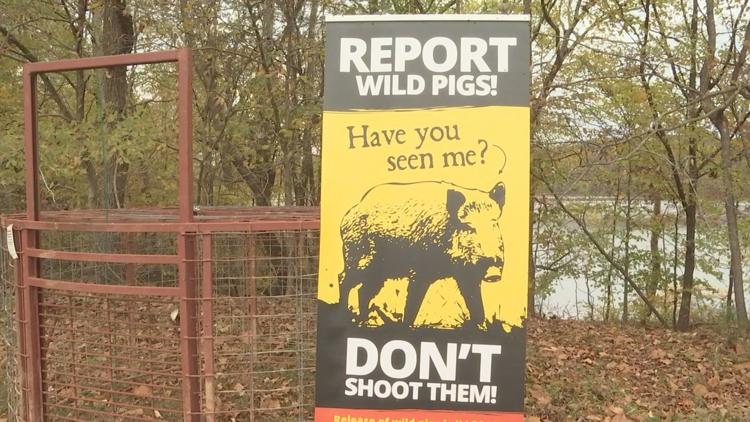 LAND BETWEEN THE LAKES, KY — Several government agencies teamed up to start eradicating feral hogs at Land Between the Lakes on Thursday.
Helicopters are one way crews plan to euthanize the feral hogs. Wildlife biologist Terri Brunjes says the hogs are like the Asian carp of the forest. They cause lots of damage to crops, and push native species like deer and turkey out of the area as they compete for food.
While crews use helicopters when weather allows, Brunjes says trapping is the best method, and hunting is one of the least effective methods of getting the job done.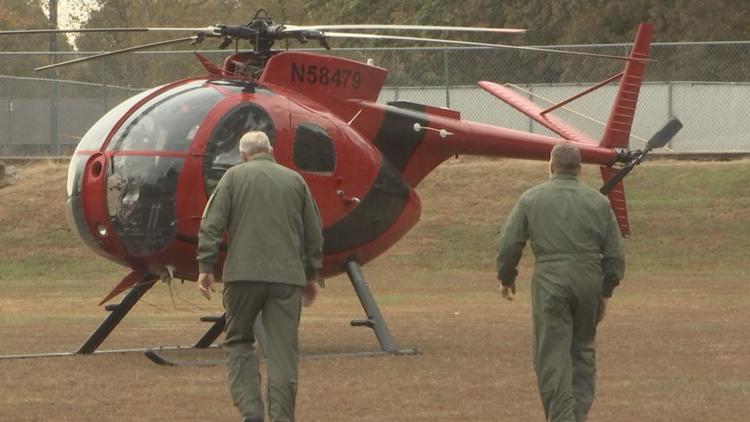 "Shooting into a group of pigs may kill one or two but it educated the rest of those pigs. They scatter. They leave the area. They become nocturnal, and then it's really hard to find them again. And because they have such reproductive potential, by the time we do find them, they've usually produced several piglets and numbers increase," Brunjes says. 
Brunjes says the best way for the public to help out is to report wild pig sightings — don't shoot at them.
The number to report to is 800-858-1549.