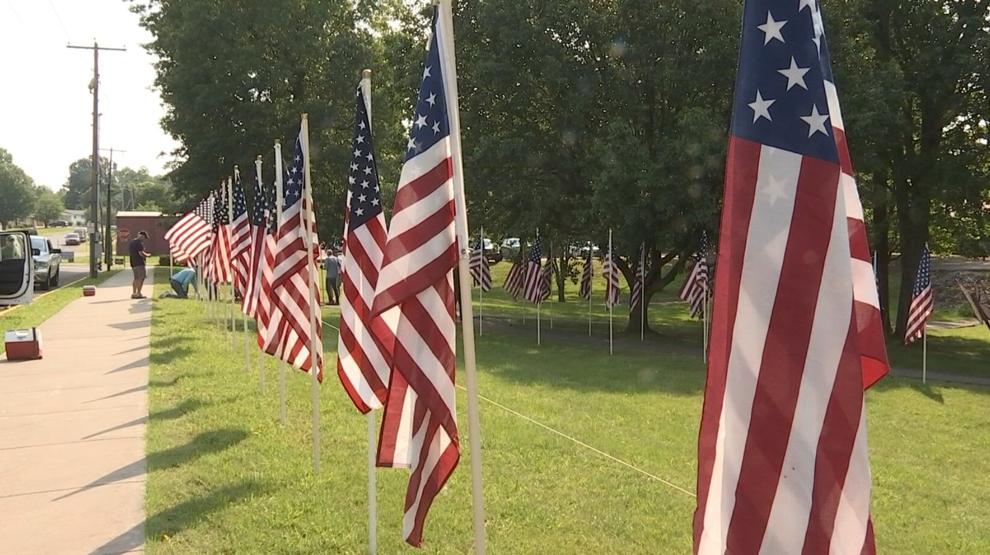 EDDYVILLE, KY — This weekend is one to remember those who never came home from serving in our nation's military.
American Legion Post 68 wants to remember those who lost their lives serving our country. The group is setting up flags to honor them. 
Flags set up in front of the Eddyville courthouse were dedicated to both fallen and living veterans that served in wars.
Those flags will be officially dedicated at 10 a.m. on Memorial Day in front of the Eddyville, Kentucky, Courthouse.