LYON COUNTY, KY — We still do not know how much funding there will be for one of your favorite recreation areas.
Land Between the Lakes National Recreation Area has been a subject of conversation for months because of concerns over possible federal funding cuts. 
Lyon County Judge Executive Wade White filed a Freedom of Information Act request to obtain emails among U.S. Forest Service employees regarding the issue.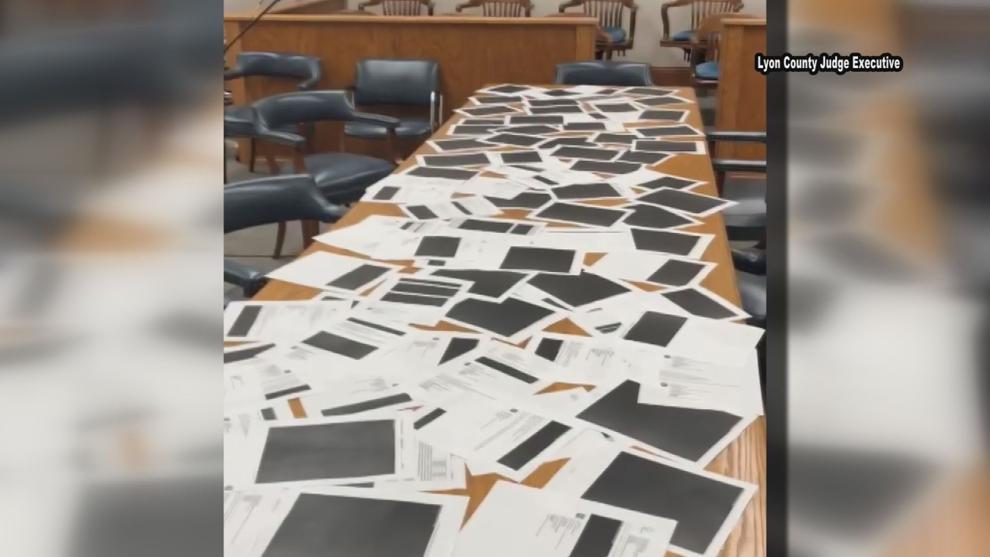 The request was filed after local leaders were given paperwork from the U.S. Forest Service that shows a blank space in the line item for recreation and heritage funding for the next fiscal year. Later, a spokesman for the U.S. Forest Service for the Southern Region said that blank line does not mean zero funding for the next year.
In response to the FOIA request, White received a 551-page file of Forest Service emails, but more than 150 pages include redacted information, including emails about budgets for the current and upcoming year.
It's still going to take time to get through them, but White said he has gone through all of them.
He said based on the information he's seen, his relationship with local LBL employees is fine, but he doesn't think the Forest Service Southern Region, known as Region 8, is being considerate of the people who use the recreation area.
"What has happened over the last few years is less money has come down from Region 8, and more reliance has been put up on collecting more fees, raising fees, making sure that less things are being taken care of and improved, and these all come from Region 8," said White. "That's where I lay the entire blame upon with where we are right now with the budget with these emails and all of the things we're having to deal with."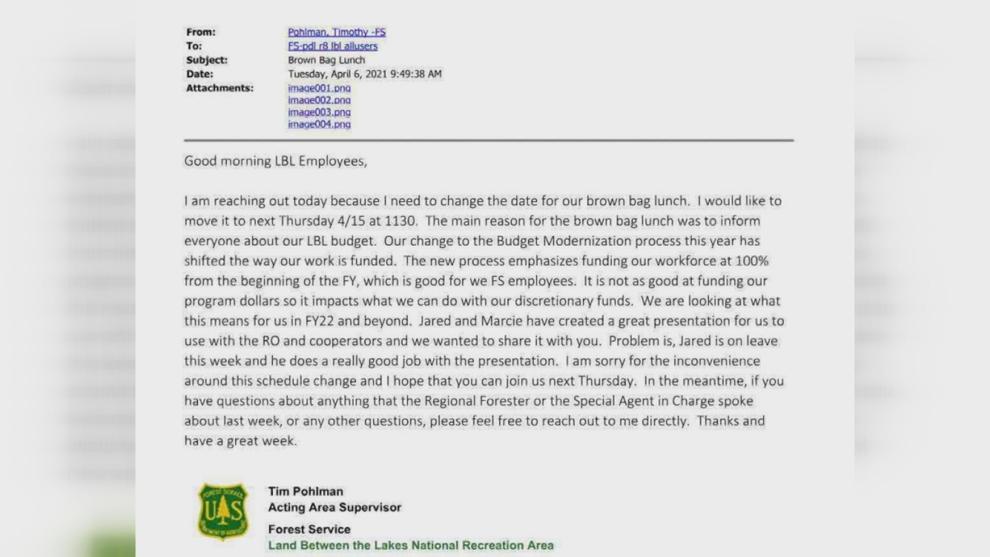 The judge executive posted a video to social media claiming Region 8 is not telling the truth about the upcoming fiscal year's budget.
"We can clearly see that what they said after the meeting was not true, but the problem is I've got double the amount of redacted emails — something they don't want us to see — and I asked them about that today," said White. "I asked the Forest Service 'Why are you redacting so much? What don't you want us to see? What is it that you don't want the public to see?' and they didn't really have an answer for it."
I did find an email from LBL Acting Area Supervisor Timothy Pohlman to LBL employees about rescheduling a lunch to April 15 this year to discuss the budget.
Pohlman said recent changes to the way the budget is put together have shifted the way their programs are funded, so the meeting was planned to talk about what that means for the upcoming fiscal year and beyond.
We will continue to update you as we learn more information about the future funding for Land Between the Lakes.
Download the document below to read the emails Judge Executive Wade White received for yourself.